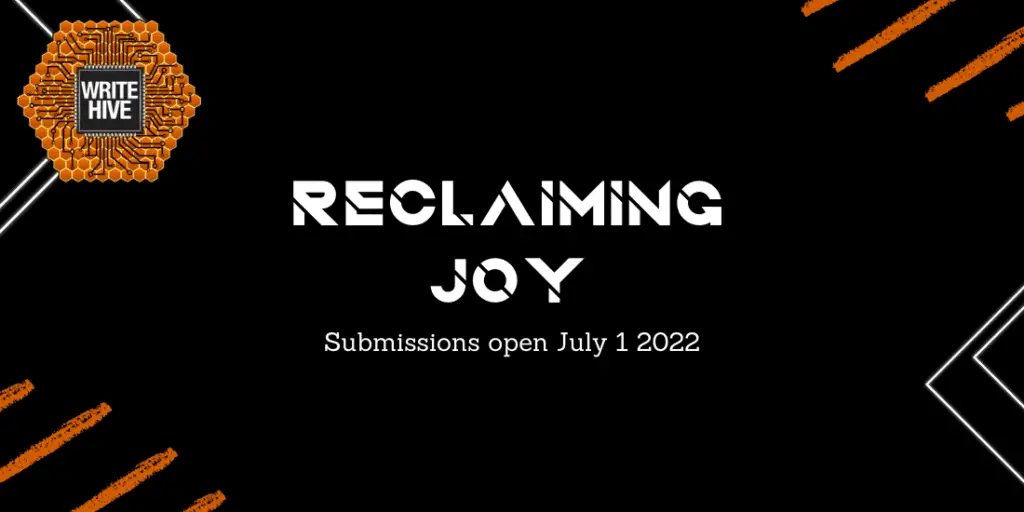 Submission Window: July 1st, 2022 to August 30th, 2022
Payment: $30 and a contributor's copy
Theme: Reclaiming Joy
This year marks the third year of the WriteHive annual conference! Each year we've grown in the number of panels and workshops offered, all thanks to the generous time and money donated by our community. A very special part of our conference has also been our anthology. In collaboration with Inked in Gray, we seek to publish powerful, authentic stories from members of our community. And this year is no exception.
In deciding on the theme, we wanted to highlight and empower the positive. The last few years have been difficult in a multitude of ways, and we wanted to bring attention to how communities and people have found ways to reclaim some kind of joy or happiness amidst struggles, tragedies, and oppression, for it is those moments that fuel the light in the darkness.