REMAINS TO BE TOLD – An interview with Kiwi author and poet Tim Jones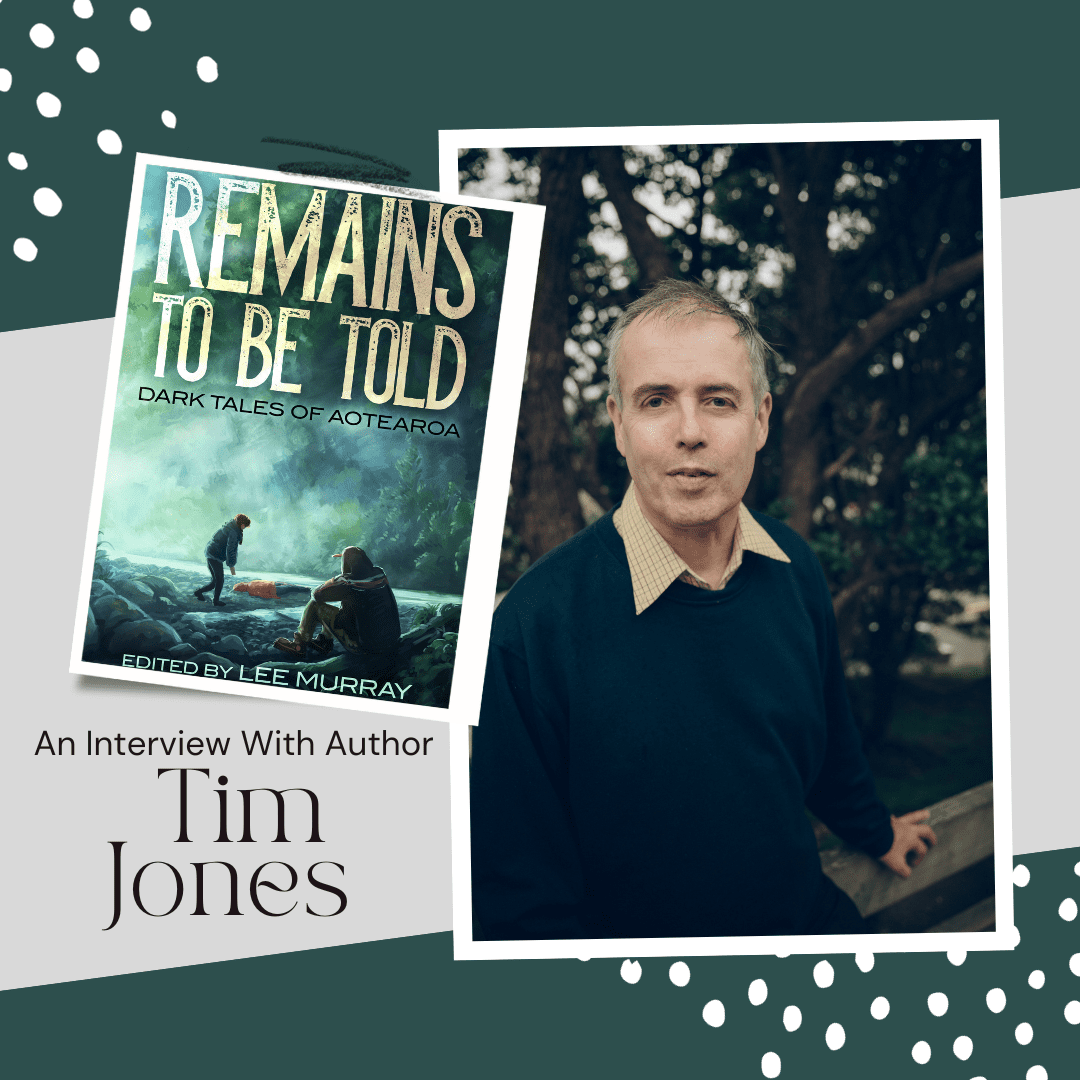 REMAINS TO BE TOLD – An interview with Kiwi author and poet Tim Jones
In this unique interview series, we chat with the contributors of Kiwi horror anthology Remains to Be Told: Dark Tales of Aotearoa, edited by five-time Bram Stoker Award-winner Lee Murray (Clan Destine Press, 1 October). 
Today, we welcome author Tim Jones, whose tragic poem "Guiding Star" appears in the anthology. 
Tell us about your poem.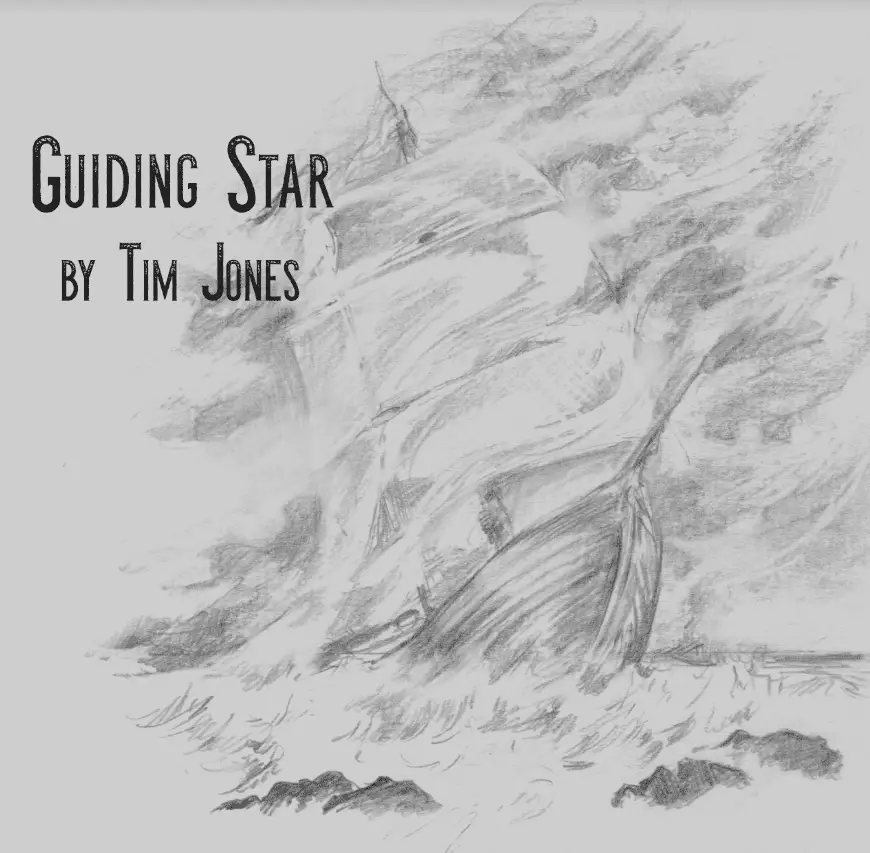 In the late 1960s, when I was around 8 years old, I was sent with my classmates to a school camp at Omaui on the south coast of Murihiku / Southland. 
Omaui is a low-lying headland south-west of Invercargill. To reach it, you take State Highway 1 out of Invercargill towards its final destination: Bluff, where my father then worked as a fisheries inspector. You turn off at Greenhills and wend your way along narrow roads, past Mokomoko Inlet, and south to the little settlement and the YMCA camp, which still stands, like a she'll-be-right version of Hill House. 
To the north, the treacherous, shifting New River Estuary, bane of many a barque and steamer, including, in September 1862, the SS Guiding Star. To the south, the southern tip of Rakiura / Stewart Island, and beyond it, the Southern Ocean stretching cold and lonely to Antarctica. Omaui is a little oasis of reforested green on a bleak and southward coast.
 
That camp, tucked hard against the fringes of the bush: the forest has regenerated greatly since the 1960s, stewarded by visionary locals, but in recent photos, the camp looks much as it did back then. The walls are strangely angled: there's some seriously Lovecraftian vibes about the geometry of the bunkrooms. But it wasn't eldritch horrors from beyond space I was worried about, it was the boys I was pitched into the bunkroom with. 
I don't think those boys did me any physical harm during that week, and completely contrary to the scenario in my poem, Dad was actually on the camp as a camp parent. So the facts are different: but I remember feeling alone, I remember feeling scared, I remember feeling different. I remember the feel of wet mānuka scrub slapping my face as we went for an interminable route march in the Wednesday rain. And I remember the noise of the other boys after lights out, as I turned to face the vast, indifferent silence and darkness that began just outside the bunkroom window. 
What, in your view, are the core elements of Aotearoa horror? 
I think it's a mixture of the imprint of colonialism and the brooding and wild nature of our landscape and the seas that surround us, where human presence often feels very contingent. An uneasy land lends itself to uneasy literature. 
Aotearoa has many haunted / weird places –Tarawera, St James theatre, St Bathans are famous examples – but it also full of quiet unease, uncanny objects, unexpected occurrences. Please share an everyday observation if you have one. 
What comes to mind is the stairwell leading to the Unemployed Rights Centre in Dunedin, back when I was in my early twenties. Once, leaving last after an evening meeting and descending the stairs in half-darkness, I was struck with a powerful sense of an unfriendly presence, watching. Was it just a cold night, just the wind, just an old building? I don't think so – but I never went back to find out. 
What draws you to horror? 
My genre fiction and poetry is mainly science fiction, but I had horror fiction and poetry published. What draws me to horror is the uncanny, the logically inexplicable, the sense that something implacable is closing in and that there will be, in the end, nowhere to hide. 
Horror is affective, which means it is different for all of us. Which horror book do you wish you'd written? 
I wish I'd written William Hope Hodgson's The House on the Borderland. 
Can you suggest other Kiwi dark fiction/ horror we should be reading?  
Ronald Hugh Morrieson was an unpleasant man, but I can't think of a better writer to capture the provincial and rural darkness of Aotearoa. Plus, dark humour. 
What's coming up for you on the writing front? Any news? 
Yes! My novel Emergency Weather is being published by The Cuba Press in October 2023. It's a very near future climate fiction novel that puts its characters directly in the middle of the climate emergency and asks: what do we do right now? 
Thanks for stopping by, Tim!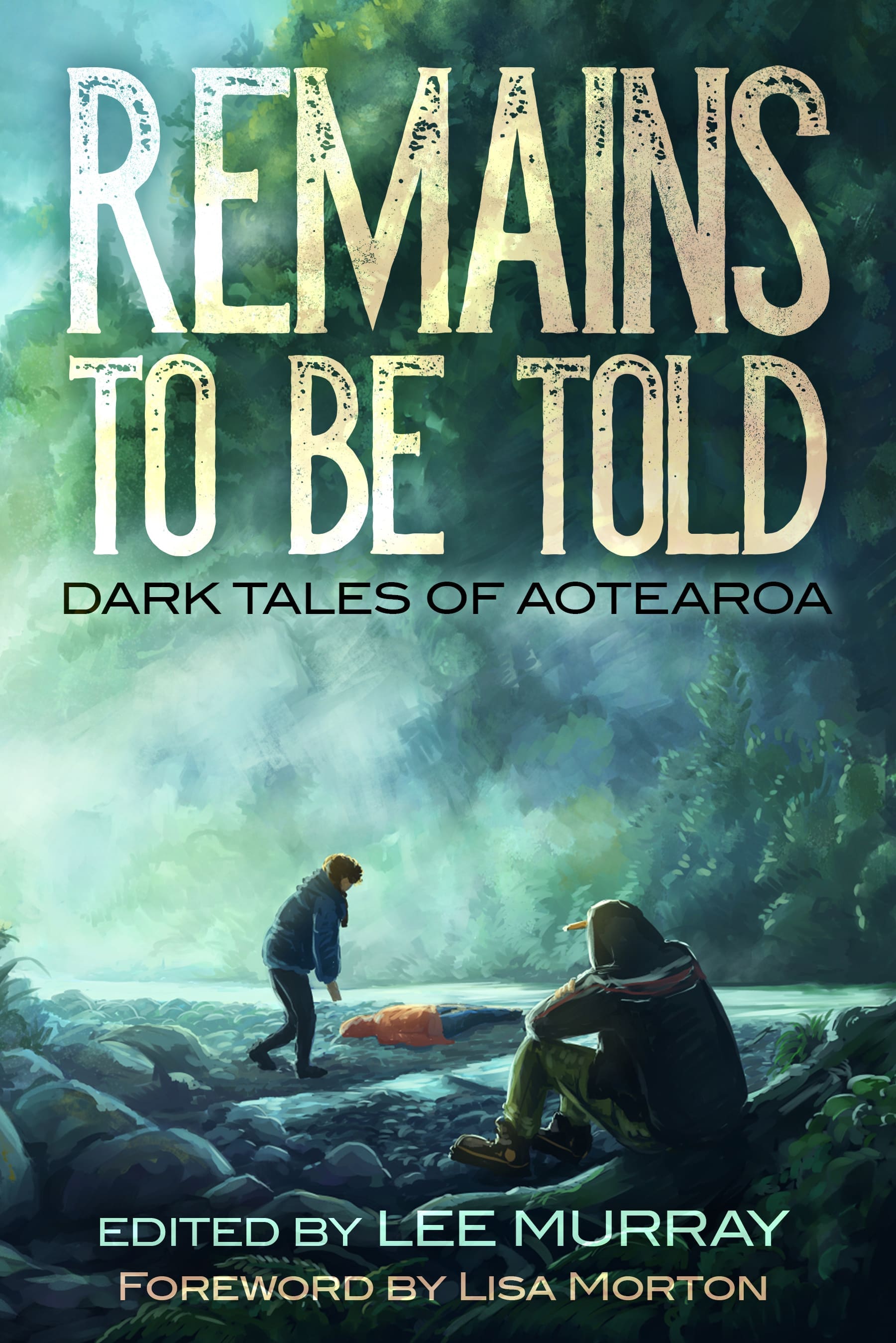 Featuring uncanny disturbances, death, and the dank breath of the native bush, Remains to be Told: Dark Tales of Aotearoa is an anthology of dark stories and poems mired in the shifting landscape of the long white cloud, and deeply imbued with the myth, culture, and character of Aotearoa-New Zealand. Laced with intrigue, suspense, horror, and even a touch of humour, and comprising a range of subgenres, the volume showcases some of the best homegrown and Kiwi-at-heart voices working in dark fiction today. 
Includes stories and poems by Neil Gaiman, Owen Marshall, Gina Cole, Tim Jones, Lee Murray, Dan Rabarts, Marty Young, Debbie Cowens, Paul Mannering, Tracie McBride, Kirsten McKenzie, Jacqui Greaves, Nikky Lee, William Cook, Bryce Stevens, Kathryn Burnett, Celine Murray, Denver Grenell, Del Gibson & Helena Claudia. Foreword by six-time Bram Stoker Award-winner, Lisa Morton.  
Remains to be Told: Dark Tales of Aotearoa is published by Clan Destine Press Australia with the kind support of Creative New Zealand. Original cover art by Sir Julius Vogel Award-winner, Emma Weakley. https://www.clandestinepress.net/products/remains-to-be-told 
Original interior image to support Tim's poem is by Sir Julius Vogel Award-winning artist, Emma Weakley.  
Social media:
https://twitter.com/timjonesbooks 
https://mastodon.nz/@timjonesbooks 
https://www.facebook.com/timjonesbooks 
https://www.instagram.com/timjonesbooks/ 
https://www.youtube.com/channel/UCB-HTwvIAoA5F0D8wd0fJeA 
https://www.timjonesbooks.co.nz/  
About the Author
Latest Posts
The Horror Tree is a resource for horror authors which was created in 2011. The main goal when starting the site was to include all of the latest horror anthologies and publishers that are taking paying submissions. A resource useful for both new and experienced publishers alike looking for an outlet for their written material!