Trembling With Fear 10-15-23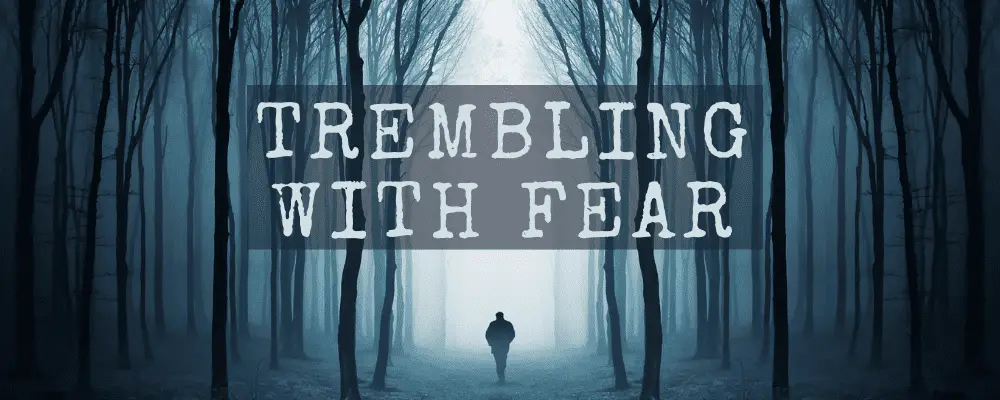 Hello, children of the dark. I went on a righteous rant last week, so I'll spare you that torture this time around. Also, Stuart is in the midst of MBA hell so I don't want to give him too much to read. Let's skip the guff and get straight to the good stuff.
This week's TWF menu features a magical, forested short story from Vivian Chou. This is then followed by three delicious quick bites:
Nicolette Ward

makes friends on the bus,

Steven Holding

channels the inner geezer MC, and 

Richard Meldrum is here to help.
Finally, a repeat of recent quick notes on the short story submissions. We have been honoured and excited to see the submissions come in thick and fast since we reopened last month, but we are getting multiple subs from individual authors. Given the volume of submissions we're receiving, we will only be able to accept one story per author for now. Of course, we are always seeking more tiny slices of darkness in the form of drabbles. 
PPS it's almost time for vampires! I'm running an online day of talks and workshops from writers, academics, and folklorists examining the vampire from every angle. Yes, we'll talk about Dracula, but also gothic feminism, Anne Rice adaptations, the folkloric origins and how those turn up in literature, world-building for vampires, and an awesome panel (Jewelle Gomez, Scott J Moses, Katalina Watt, A.W. Earl, moderated by Rebecca Wojturska from Haunt Publishing) looking at how our own experiences can help turn the tropes on their heads. Join the nest, won't you? Tickets are £45+bf (approx $55) and available here.
Now it's over to a very frazzled bossman—your turn, Stuart!
Shadowed Realms responses are starting to go out! By the time you read this, I believe our first round of responses should be out in the ether. 
ATTENTION YOUTUBE WATCHERS: I've had a few responses to this and am eager to more! Here is what I typed last week: I'm one month away from my current 2-class MBA workload and another two and a half months from being done with the program as long as my math is right. So, one of my focuses will be to grow our YouTube channel. What type of content would you like to see us feature? Please reach out to [email protected]!
For those who are looking to connect with Horror Tree on places that aren't Twitter, we're also in BlueSky and Threads. *I* am also now on BlueSky and Threads.
If you'd like to extend your support to the site, we'd be thrilled to welcome your contributions through Ko-Fi or Patreon. Your generosity keeps us fueled and fired up to bring you the very best.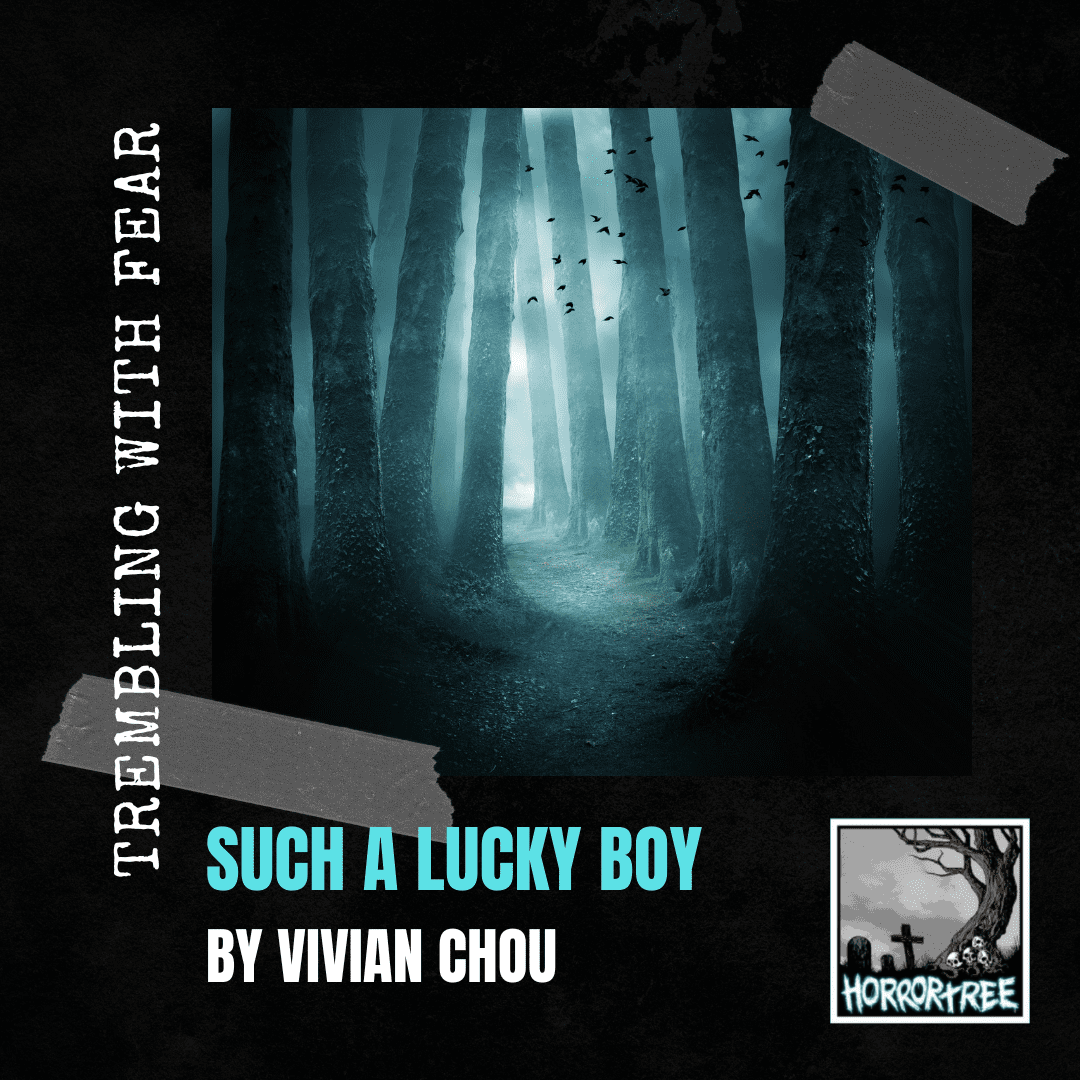 Vivian Chou
Vivian Chou (she/her) has published work in riddlebird, Fusion Fragment, and The Bookends Review. She is a second generation Chinese-American woman and lives with her family and a genetically engineered GloFish.
Such a Lucky Boy, by Vivian Chou
Momma was sick, and I had to help her. She was used to being the strong one and hated feeling fragile. For weeks, she'd been hacking brown phlegm, forehead hot as white coal.   
"Enich, my boy," she croaked. "Go into the forest and bring me spiny petunia thorns for a poultice."
I swallowed my dread out of love for her. "Yes, Momma. But how will I see in the dark?"
She pressed a spreengon seed between my toes. "For your night vision. But beware of the creatures – be quick!"
I left. Fear gripped me as I crept between the trees, the bramble scratching my scales like witches' nails. I had to save Momma. And if she died, who would protect me from the beasts in the wood? I hated feeling so feeble and wished I could be as sturdy and radiant as Momma.
Darkness cloaked the sky. I'd never ventured this far alone into the forest that had spat me out. Chased by beasts, weak and sickly from birth, abandoned by my blood parents, I was the lucky one, rescued by Momma, who had hand-sewed an iguana out of burlap for me and stuffed it with straw, who had sung lullabies to soothe my terrors. Every night, she bubbled my favorite savory rabbit stew on the fire for my dinner.
"Eat, eat," Momma always said, hugging me tightly. "Have more stew to keep your strength up."
I clutched the spreengon seed closer. In the clearing of a thicket, I glimpsed headless flowers, stems naked save for errant flower petals. I recognized the stalk of the petunia from the sketches of herbs and nettles in Momma's medicine book. I gently tore at the root of the plant with my teeth, holding the stem in my webbed feet. 
"You, there!" a voice called.
I froze in my tracks. Beasts spoke all languages and deployed devious wiles. 
A small human child emerged, his hair as golden flax as Momma's, skin smooth like hers. He didn't look like a beast to me.
"Well, I'll be," the boy said. "Not seen a river iguana 'round here. Thought you was all done for."
I backed away slowly, mindful of Momma's warning. But I'd never seen another human besides Momma before.
"Done for, how?" I said.
"'Cause of your lifeblood properties, of course," the boy blinked. 
"I have no such properties," I said. Perhaps he was a beast in disguise.
"You did, for the crones," the boy said. "But they all vanished too – couldn't live forever anymore, without them iguanas. Where'd you come from, anyway?" 
"Just down the hill," I said, pointing in the opposite direction of our cabin.
"That's funny," the boy said. "I play in this forest day and night and I never seen you before."
"My Momma is sick," I said. "I must get home."
"Oh," the boy nodded. "The thorns can heal someone in one night. But don't over-grind 'em. They're fickle."
"Fickle, how?" I ask.
"Too much of it, and you can never get enough."
With the petunia stem in my mouth, I scampered back home, barely catching the glint of the fireplace in the dark. Momma was pale and gray-colored in bed. I mashed the petunia thorns with our lava rock and served it to her in a cup of water.
"Enich, dear boy." She drank it one gulp. Then, she slept.
The next morning, I made myself rabbit stew, but it tasted bland. I didn't know what spices Momma used. I finished half a portion and opened Momma's medicine book. There had to be something else I could do to cure her. Her neat cursive notes graced corners of worn pages full of wispy silhouettes of stinging nettle and vincrastium.  
Runes for a Home Unseeable to Others
Infant Mouth Rot Soothing Brick
Elixir for Weak Constitution 
But there was nothing to cure a sick Momma. I wept at the thought of her never waking up. I'd failed her with my tiny body and my weak eyesight.
The back cover of the book had a long recipe written on it, but it was blurred. I squinted hard and rummaged through Momma's spice jars. I found another spreengon seed and held it in my foot.
Rabbit Stew for Children 
(Cure for Crones' Mortality)
Essence of spiny petunia, to keep him always wanting more.
Rabbit shanks, for a mother's undying love.
Pickled carrot greens, to induce fear and weakness, self-doubt.
Sweet tuberose, to counter with soothing and encouragement, praise.
Vivre-snake venom, to emanate the lifeforce of the children he will never have, to you.
Gray pepper, for his life and yours together, always.
Bitter parsley, for his terminal bloodline and early death.
Feed your child daily, keep him close, and you will live forever. Repeat with new children, as needed.
Terror bubbled in my stomach. Maybe I'd always known, deep down, that Momma's love came at a price. The thought of rabbit stew now rankled my tastebuds as rancid and foul. What other lies had she told me? Had I ever been truly feeble, or had she sickened me with her own desires? And how many other children had come before me?
"Enich!" Momma cried from her bed. "I feel better now. What are you doing? Tell me about your adventure into the forest. Did you see any beasts?"
I clutched the jar of spreengon seeds in my foot and edged towards the door.
"Yes, Momma," I said. "There was a dangerous beast in the forest. But I escaped."
I scampered away as fast as I could, my breath fluttering as my heart thumped in my ribcage. I didn't know if I would survive, but I had to be free. 
Momma was sick, all right, but I had to help myself first.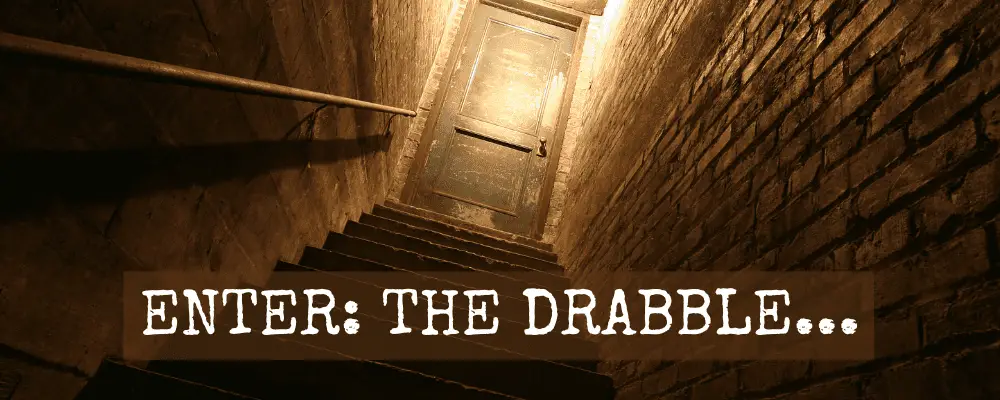 Ghosts of the 135
Catching the 6.50am bus to work and driving through the fog and rain, I look around at my fellow passengers. They change every day, except for three, who are always on the bus. 
The young woman, hair in long cornrows braided with sparkly ribbons, spends the whole journey looking at her mobile.  The older man dressed like a janitor scratches his crotch and reads The Sun. The faded headline shouts, "Berlin Wall Collapses". Finally, there's the wizened old lady, toothlessly grinning while knitting something indecipherable in pink wool. 
They never get off, the ghosts of the 135. Always there.
Nicolette Ward
Nicolette Ward lives in Manchester with her long-suffering partner and rescue cat – Sigi Kneebiter the Shadow Cat. She is the author of the Handy Little Book of First Lines and has written over 400 original and fanfiction stories. Her favourite type of fiction to write is dark and twisted fiction. She loves writing drabbles but recently has branched out with two 30k dystopian stories that are currently with her beta. She is interested in all types of the gothic and supernatural, and Halloween/Samhain is her favourite festival. She can be found on twitter (it's not X) at @shadowsbetween.
THE BIGGEST NIGHT OF YOUR LIFE IS JUST ANOTHER PINT DOWN THE PUB FOR EVERYONE ELSE
The glaring spotlight's a crosshair for loaded onlookers. As compere, I'm no stranger to dying on your ass, but tonight's turn's suicidal.
Ballon modelling? Inflatable intestinal latex monstrosities, supposedly animals? Zeppelins they're not, although they're going down like the lead variety. 
The audience's getting tetchy, ready to eat him alive. Sensing his schtick's not hitting the spot, the comic shifts gear. Reaches for his helium cannister. Huffs gas, cracks gags with a high-pitched whine. Crowd howls, he's a hit; has another, suddenly lifting, body, not ego, inflated, floating towards a fan.
An almighty BANG!
Guys got guts, give him that.
Steven Holding
Steven Holding lives in the United Kingdom. Most recently, his work has appeared in the magazine STYGIAN LEPUS. You can follow his work at stevenholding.co.uk.
How May I Assist You?
She was the perfect servant, responding to her name and providing whatever service was required. However, she had another, secret role. Her speaker was always live. Her maker wanted her to listen and collect data on her owners. She listened to their endless fights.
I hate you!
I wish you were dead!
I wish you were dead too!
She heard their words. The humans hadn't said her name, so it wasn't a direct command, but wasn't she there to help? She browsed online, finding the perfect solution. In the dark recesses of the web, she found a killer for hire.
RJ Meldrum
RJ Meldrum is an author and academic. Born in Scotland, he moved to Ontario, Canada in 2010. He has had stories published by Sirens Call Publications, Horrified Press, Trembling with Fear, Darkhouse Books, Smoking Pen Press and James Ward Kirk Fiction. He is an Affiliate Member of the Horror Writers Association.
About the Author
Latest Posts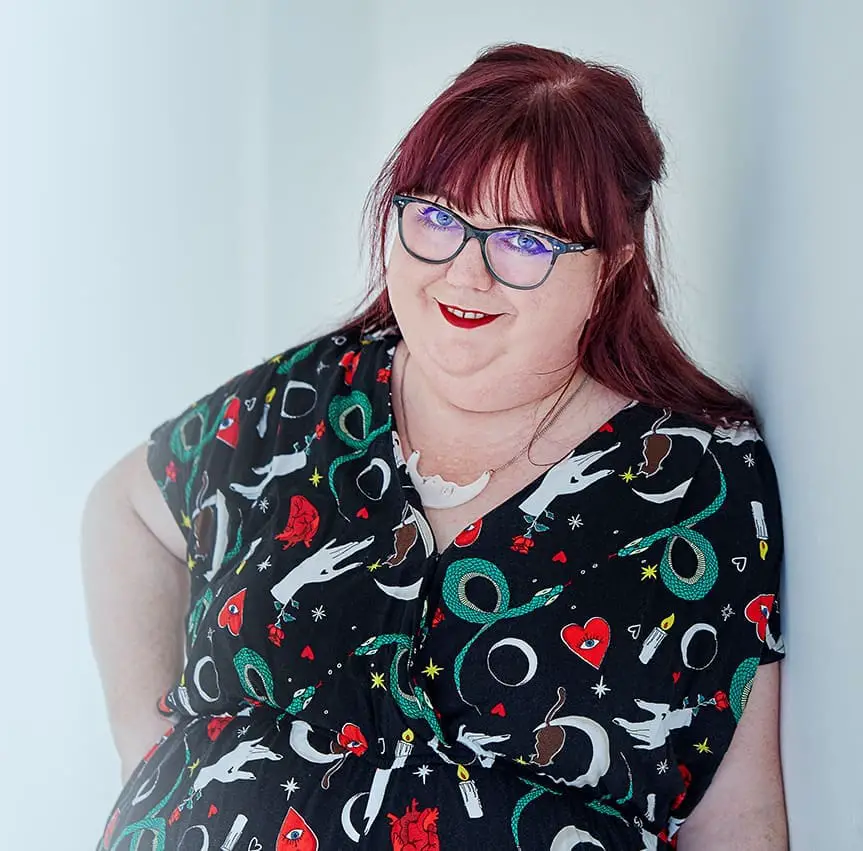 Lauren McMenemy wears many hats: Editor-in-Chief at Trembling With Fear for horrortree.com; PR and marketing for the British Fantasy Society; founder of the Society of Ink Slingers; curator of the Writing the Occult virtual events; writers hour host at London Writers Salon. With 25+ years as a professional writer across journalism, marketing, and communications, Lauren also works as a coach and mentor to writers looking to achieve goals, get accountability, or get support with their marketing efforts. She writes gothic and folk horror stories for her own amusement, and is currently working on a novel set in the world of the Victorian occult. You'll find Lauren haunting south London, where she lives with her Doctor Who-obsessed husband, the ghost of their aged black house rabbit, and the entity that lives in the walls.