Epeolatry Book Review: When Things Get Dark, ed. Ellen Datlow


Disclosure:
Our reviews may contain affiliate links. If you purchase something through the links in this article we may receive a small commission or referral fee. This happens without any additional cost to you.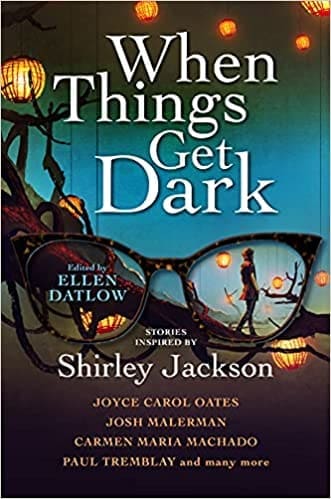 Title: When Things Get Dark, Stories Inspired by Shirley Jackson
Author: Various, ed. Ellen Datlow
Genre: Horror
Publisher: Titan Books
Release Date: 28th September, 2021
Synopsis: A collection of new and exclusive short stories inspired by, and in tribute to, Shirley Jackson.
 
Shirley Jackson is a seminal writer of horror and mystery fiction, whose legacy resonates globally today. Chilling, human, poignant and strange, her stories have inspired a generation of writers and readers. This anthology, edited by legendary horror editor Ellen Datlow, will bring together today's leading horror writers to offer their own personal tribute to the work of Shirley Jackson.
 
Featuring Joyce Carol Oates, Josh Malerman, Carmen Maria Machado, Paul Tremblay, Richard Kadrey, Stephen Graham Jones, Elizabeth Hand, Kelly Link, Cassandra Khaw, Karen Heuler, Benjamin Percy, John Langan, Laird Barron, Jeffrey Ford, M. Rickert, Seanan McGuire, Gemma Files, and Genevieve Valentine.
Firstly, I love all things Shirley Jackson, aka The Diva of Dark Domestication. I'll never forget the first time I read "The Lottery". I said, "Wait, what did I just read?" Ending the story without a resolution and without a comeuppance made perfect sense to me. I've wanted to emulate her ever since. As have many others. 
And Ellen Datlow has presented us with such a collection that, according to Datlow, explore the dark undercurrent of suburban life during that (mid-twentieth-century America) time period. Datlow asked her writers to embrace the strange and the dark underneath placid exteriors.
I'll start at the beginning with "Funeral Birds" by M. Rickert. Having recently been to Hawaii, I loved this line: Panic rising, she reached for the hibiscus dress, but what would they think about a woman who arrived late to a funeral in luau attire? 
"For Sale By Owner" by Elizabeth Hand centers around women who troll through empty homes. Frankly, this is something I've done. So, this one resonated with me and I don't think I'll feel the same way next time I enter an open house.  
Seanan McGuire's sad tale definitely channeled SJ but ended on an uplifting note. And I'm okay with that.
"A Hundred Miles and a Mile" ends with what I considered a secondary main character, one I wanted to learn more about.
"Quiet Dead Things" invoked conflict, the kind embraced by the best stories—good ole gossip. Meddlers. Pot stirrers. Nosy Nellies. Dandy do gooders. They all get theirs in the end.
John Langan's witchy vibe also left me wanting more. Not in a bad way—I just wanted more haruspexy!
"Money of the Dead" would make a great Netflix or Shudder movie. I enjoy reading stories with elders as main characters and this one did not disappoint. 
Benjamin Percy's "Hag" provided atmosphere and anxiety. Fog, the sea, isolation, darkness. Yep, it's all in there.  
For those of you who open the book right smack in the middle to peruse, here's a goody for you, and this tale continues to haunt me: Joyce Carol Oates's "Take Me, I Am Free". Wow. What a whopper. Selfish mom, wimpy dad, lonely child. Sigh.
"A Trip to Paris" ended somewhere I didn't want to be. There was mold and maybe too much salt. 
Paul Tremblay's "The Party" is worthy of a second read. There's a lot in there, and I like his style. And I like parties. 
"Refinery Road" revolved around family drama that as usual ends on a strange, horrific note.
Jeffrey Ford's characters, Rolly and Rita, took a bizarre twist. Once again we are presented with elderly characters who do not act the way we think they ought. 
"Pear of Anguish" featured young Imogen and Una, and offered torture and masochism. Una believes blood opens a door, one I don't want to walk through. 
Josh Malerman's story had SJ on-point, and it appealed to my love for The Twilight Zone. For anyone who really does NOT like math, this ones for you. 
Genevieve Valentine focused on several character perspectives in "Sooner or Later, Your Wife Will Drive Home".  This had more of a Sylvia Plath feel to me, and I loved its ending.
Placed second to last but not least (it was another favorite) is Laird Barron's "Tiptoe". Honestly, the hairs on my arms stood up as I read. Super creepy dad. Relatable mom. Understandable son.  
Finally, I'll appeal to readers who start at the end and make their way back. Kelly Link's "Skinder's Veil" is the longest piece, and Link gave a cool kinda weird story with stories. Strange characters meandered in and out. The main character had a typical lifegoal (okay maybe not so typical but certainly one you've read before) and took a modern-day typical job that ended not so typical. Right.  


 out of 5 ravens.
About the Author
Latest Posts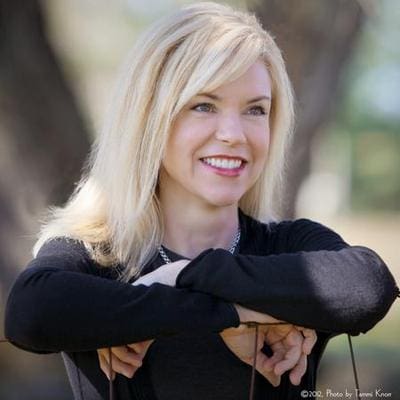 Catherine Jordan is the new review coordinator for Horrortree.com. She's a horror movie fan and a horror novelist, although she edits and writes in many genres. Ms. Jordan has been featured in a variety of anthologies, on-line publications, and print magazines. It was her pleasure to serve as judge for the Bram Stoker Award and for the ITW Young Adult Award. Catherine also facilitates writing courses and critique groups. She credits her five children with inspiring her writing material.
You can follow Jordan's work at her homepage and Amazon.