The Horror Tree Presents…an Interview with A. Giacomi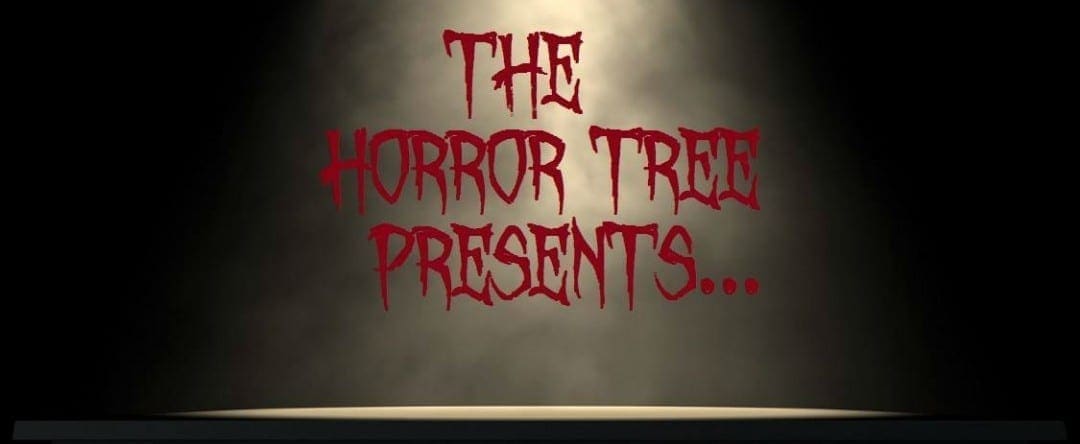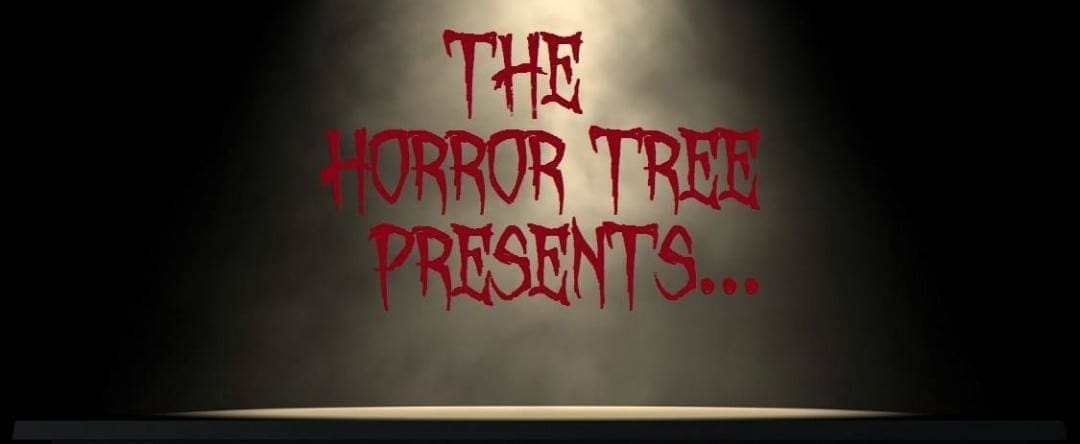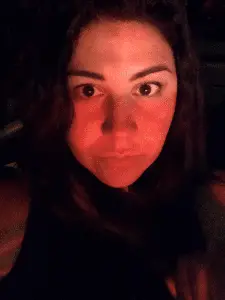 Selene – Welcome to The Horror Tree, and thank you for agreeing to "chat" with us today! First, tell us a bit about yourself.
A.G. – I'm always excited to chat with fellow horror fans. I guess I've always been a horror geek at heart. I love all things Halloween inspired and writing scary stories just comes naturally to me. Other than loving creepy things, I also have two tiny humans who keep me very busy and I also teach! I have written a four-book series called The Zombie Girl Saga and have written several short stories which I'm equally proud of. When I'm not writing, teaching or spending time with my family, you can always find me reading something, doodling or painting. Let's see, what else can I share…I'm Canadian, I'm a bit of a goofball, I'm slightly obsessed with nail polish, all things Marvel Comics and Tim Burton too!
Selene – How long have you been writing, and why do you prefer (according to your bio) to write horror?
A.G. – I've been writing professionally for six years now, but writing has been part of my DNA from the start. I love crafting worlds and characters, I have pages and pages of short stories from my younger days and they weren't great but they were fun. We all start somewhere right? I love horror because I'm the Halloween loving kid that never grew out of that phase. If you make me choose between watching Evil Dead for the 700th time or The Notebook, I'm going to pick Evil Dead every single time. I love the thrill of horror and sometimes the absolute absurdity of it. Life is all together too serious, so I welcome the absurd, the over-the-top, the thrill of the scare, I don't really feel that with any other genre. Horror is my happy place as odd as that may sound.
Selene – What do you like to read, and who are some of your favourite authors?
A.G. – I like to read everything, I'm a bonafide bookworm. If someone recommends a book to me, I am always game to take a look. I don't turn books away! That being said, I certainly have my favourites. I'm currently in love with V.E.Schwab, Paul Tremblay and Grady Hendrix. Some forever favourites are Anne Rice, Edgar Allan Poe and R.L.Stine, I feel these three have really influenced who I am as an author, it's an odd mash-up, but if it's your cup of tea, then we're already best friends! Ha!
Selene – You work in almost every type of writing: novels, short stories, poetry, YA, and you even dabble in visual arts. What form of creative expression do you like best—I know it's hard to choose, but say you had to give up all but one, which would it be?
A.G. – Oh wow! That's a really hard question! I have a giant book filled with quickly written poems and a sketch book just as large with doodles, I think self expression is so important, even if it's just for your eyes only. I would really hate to give up any, but gun to my head, I think I would need to keep short stories in my life, I love the quick build of suspense and either ending it with something completely shocking or leaving you wondering for ages. There's a bit of magic in the art of the tease and short stories are just that.
Selene – Your website, poeticzombie.com, is full of zombies, and you mention that you love zombies. The (Trope? Genre? Archetype?) of "Zombie" has been popular for decades, and a few years ago there was a boom with The Walking Dead and other movies and TV shows. Why do you love zombies so much, and why do you think they have such mass appeal?
A.G. – I get asked this a lot, "why zombies?" I know they're not everybody's cup of tea but they're just so versatile. You have endless amounts of creativity with them. There's the mindless flesh eaters, the infected, the cursed, the impossibly fast and strong, the immune, or my personal favourite the ones you sympathize with. I love that you can't quite hate zombies, they used to be people, people that were loved, had families, had lives. People yell at their screens telling protagonists to "kill the zombies" but if that zombie was once your mom, or your brother, or your best friend, could you do it? That complexity speaks levels about being human, we can know the right answer but also disagree with it. Zombies will forever teach us about ourselves and what it really means to be human.
Selene – You also write about vampires, in your story "Aqua Vita," from Another Beautiful Nightmare. How do you keep such well-traveled, well-known characters as zombies and vampires fresh?
A.G. – First of all, thank you! But if I'm being completely honest, a lot of it just comes from dreams or I guess most would call them nightmares. A lot of my dreams have monsters in them, but I think they simply represent deep seated fears. Writing these stories is therapeutic, I like to believe the dreams have meaning and maybe the stories seem fresh because there's something "true" about them, or at least in my world.
Selene – Let's talk about your series, Zombie Girl. What's it about, how has it been received, and do you intend to write any more sequels? What can we expect?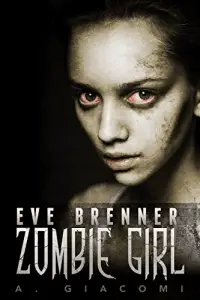 A.G. – Zombie Girl was my first step into professional writing, it was my baby and I will always treasure it. The four-book saga was a labor of love and most readers I've interacted with have told me that it was hard to put down and that they found parts of it so very relatable. I wanted to create a zombie story like no other and I feel as though I really achieved that. The story follows Eve, a teen from a small town looking to escape and find a little adventure, she definitely gets more than she bargained for, and, as her character develops, we find out just how strong she truly is. I'm a big fan of comic books and I've always wanted to design a hero. Eve is a hero, a perfectly flawed one. I loved creating her, but her story is now complete. I'm happy with the ending and don't want to spoil it. I'm currently working on a new series that will centre around the haunting of a small town, I don't want to say too much about it, but it's quirky and weirdly wonderful and it's really hard to leave that world behind when I stop writing.
Selene – Fun question. Who would your dream cast be, in a film version of Zombie Girl?
A.G. – I always cast my characters before I start writing, it's a really fun part of the writing process and I always look forward to it. My dream team for Zombie Girl would be Sophia Bush as Eve, Jennifer Lawrence as Alex and Brandon Routh as Cam. I chose them all for very geeky reasons and I'm not the least bit ashamed! Heheheh.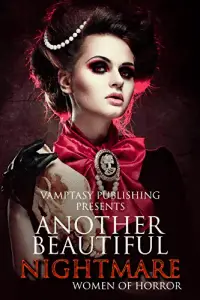 Selene – I was amused to find your story, "Aqua Vita", from Another Beautiful Nightmare, was set in Ottawa. As a Canadian, I like to set my stories in Canada (and not just because I'm lazy). How do you choose your settings?
A.G. – I am a very proud Canadian and I love to use places in Canada in my stories. It's not just a write what you know, it's more of a write what you love and I love where I live! I've noticed many films have been filmed in or around Toronto, but no one ever calls it Toronto! I say, why not? Anything that can happen in New York could also happen in Toronto, so I say we start putting Canada on the international map, make it part of the dialogue, it's time!
Selene – Do you prefer to write about places you've been and lived/travelled, or do you like to personally research your locations? (And hooray for Google Earth—a homebody writer's best friend!)
A.G. – I usually write about places I've been, it's my way of travelling back to them. I always secretly hope that when I write about a location someone might be reading that part of one of my stories in that exact same spot!
Selene – My sister and I have an ongoing argument about (ABOOT) Canadian settings. She thinks that Canada is boring, and no one gives a crap about The Great White North, except as a joke. I think it's the opposite. How do you make Canada—which can be boring—scary?
A.G.- I think boring just means unexplored potential, I'm currently digging into Canadian legends for my current WIP and there are some really freaky ones that have left me sleepless! The ghosts this country has, my goodness!
Selene – And one more question about being a Canadian writer. Every article I read about Canadian literature seems to be about how much Canadian literature really sucks and is really problematic. Yet all the actual writing I read by Canadians, whether it's poetry or prose or non-fiction or what have you…is wonderful, especially by Canadian horror authors like Tony Burgess and Gemma Files. What do you think is wrong with Canadian stories and CanLit, or have you noticed this dissonance?
A.G. – I love Gemma Files and Margaret Atwood and Nancy Kilpatrick, I feel that Canadian authors have a lot to offer and yet I agree that they often get overlooked. I wonder if Canada is dismissed because people just don't know enough about us. As you said earlier, Canada is usually the punch-line, something about polar bears and ice castles and whatever else people have dreamed up. Somehow it stuck, so maybe I just better work with it and create a horror story about zombie polar bears that attack during massive snow storms? Could be fun at least.
Selene – Your story "Poveglia: The Island of the Dead" from Beautiful Nightmares: Women of Horror Anthology features a pretty horrific view of an afterlife. Where do you get your ideas? The reason I ask is the horror of Poveglia isn't that she's a bad person being punished, but that two of Anna's three crimes seem to be childish rudeness and terrible choices and selfishness, rather than outright malicious intent. Part of Anna's lesson seems to be to remember there are consequences and a duty to act–if this is what sends us to hell, we're all in trouble!
A.G – It came from a dream and little bit from an Italian legend and a little bit from Dante. I do think we create our own hell by not being able to forgive ourselves. Poveglia is terrifying in that Anna doesn't really deserve any of it, I agree. The horror genre certainly plays that angle quite often. I do think that sort of fear is healthy, we should be afraid of becoming bad people, we should be afraid of losing our humanity, we should always work towards kindness.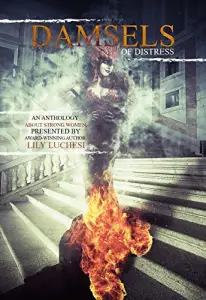 Selene – Your poem "Queen of Corpses" from the Damsels Of Distress anthology is a reworking of Shakespeare's play King Lear, with a focus on Cordelia. What inspired this poem, and why do you think authors like to rework old properties (Shakespeare, myths, fairy tales, etc.)? And speaking of Cordelia, as a Canadian did the Tragically Hip song have even a tiny bit to do with it?
A.G. – Ha! Who doesn't love a good reworking of a classic, and who doesn't love The Hip? I wasn't thinking of the song at the time, but I will be now! I have always loved Shakespeare, he just does tragedy so well. Cordelia has stayed with me for ages, she's one of those characters that haunt you because she was so pure of heart and it didn't really do her any favours. I guess the injustice had me reeling and this poem was going to come about one way or another. I really just wanted her to have her revenge.
Selene – In addition to the writing and other creative projects you juggle, you're a "mombie." What do you do to focus your priorities and keep on track, so you can get work done?
A.G. – It's hard, I'm sure any mombie in my position would say the same thing. Finding balance is difficult, I don't always find it, in fact most of the week is dedicated to being the mombie of the house, but I wouldn't trade a second of it. There will come a day where the kiddos won't need me as much, so I'm just absorbing every adorable moment that I can! I try to set aside a couple of days a week to write something, even if it's just a little bit. My poetry writing is still a daily thing, it's something that's mine, and it's soothing.
Selene – Thanks again for agreeing to an interview. Is there anything else you'd like to talk about here?
A.G. – My absolute pleasure! Thanks for having me and for all the awesome questions! It's been fun! I guess I would just like to end with, keep reading kids! Grow your world with words, every book can teach you something! *The More You Know Rainbow appears*
About the Author
Latest Posts
Selene MacLeod is a night operator and sometime writing hobbyist. She holds a BA in Communications from Wilfrid Laurier University and resides in Kitchener, Ontario. Her work has appeared in several horror and crime fiction anthologies, most recently Shotgun Honey, Drag Noir (Fox Spirit Books); and the upcoming Freakshow: Freakishly Fascinating Tales of Mystery and Suspense (Copper Pen Press), and Tragedy Queens (Clash Media).She's most excited about editing a charity anthology for Nocturnicorn Books called Anthem: A Tribute to Leonard Cohen, due out late 2017.