Indie Bookshelf Releases – Horror Tree Christmas Special!


This Indie Bookshelf Releases post is a special one. It's a thankyou to all those who work so hard behind the scenes to keep Horror Tree running – from the boss, Stuart Conover, to those who do the tech stuff, write the articles, search out submissions, review, edit, or support via patreon or sponsorship,. Without the fantastic folk who volunteer their free(!) time and support, Horror Tree wouldn't be what it is. Thank you all.
Check out the work of all these wonderful people and perhaps buy a book or two or three from them! There's certain to be something on the shelf which grabs your fancy and would make a great gift either for someone – or yourself!
Patreons and Sponsors
Brigids Gate Press
Clint Collins
Elana Gomel
Connect with her on Twitter @ElanaGomel and her website https://www.citiesoflightanddarkness.com/
Paul O'Neill
David Perlmutter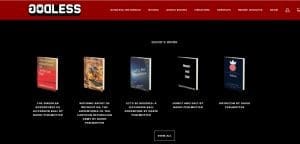 David Perlmutter's fiction is now available via Godless.com. Click the image above to find out more. He also has a patreon, if you would like to support him further.
Rebecca Rowland
Find out more about her, here https://rowlandbooks.com/
---
Deborah Sheldon
Discover more about Deborah Sheldon here https://deborahsheldon.wordpress.com/.
---
Joe Donley
Services: formatting and cover design. For more information, please see his website here.
---
Stephanie Ellis
Find out more at stephanieellis.org and amazon.
She is part of the HWA's mentor program and you can also find her as part of the Dark Fusion podcast team with Beverley Lee and Shane Douglas Keene here.
---
Alyson Faye
Online: Sylvia Magazine, The Casket of Fictional Delights, Page and Spine, The Sirens Call zine.
Upcoming: Space and Time Magazine
Services:
Alyson Faye works as a fiction editor and proofreader for Bridge House Publishing. Recent projects have included :- Days Pass Like a Shadow by Paula R.C.Readman; and award winning writer, Steve Wade's collection. She also writes under the name Alyson Faye
For more information about her editing services, you can find her here @AlysonFaye2 and [email protected]
---
Angelique Fawns
Podcast: Read Me a Nightmare.
Upcoming publications: Dark Dispatch December edition. Last Girls Club Roaring 90s issue.
Find out more about Angelique Fawns here.
---
Horror Tree!
---
Catherine Thole Jordan
Catherine Jordan, a published novelist, editor, and writer within various disciplines, has been featured in various anthologies and online publications. She served as an award judge, and facilitates writing courses and critique groups. Presently, she volunteers as the review coordinator for horrortree.com, the email announcement manager for the HWA, and is a writing mentor for the HWA (with four mentees under her belt who have gone on to greater writing and publication!).
She edits dark fiction and horror shorts as well as novellas/novels. Her services focus on the whole story, including grammar, structure, voice, consistency, and tone. For this service, she charges a modest one cent per word. If she cannot help you, she will refer you to someone who can, someone reputable who also charges a modest fee and provides great work. For more details and to discuss your project, please email [email protected]. Visit her website www.catherinejordan.com
Amazon author page here.
---
Ken MacGregor
Ken MacGregor amazon author page here.
---
Melody E. McIntyre
Melody E. McIntyre amazon author page here.
---
Silvia Canton Rodoni
Find out more about Sylvia Canton Rodoni here and here.
---
Angeline Trevena
Visit Angeline Trevena's website here.
---
Happy reading.
Steph
 on behalf of Stuart and the Horror Tree Team
About the Author
Latest Posts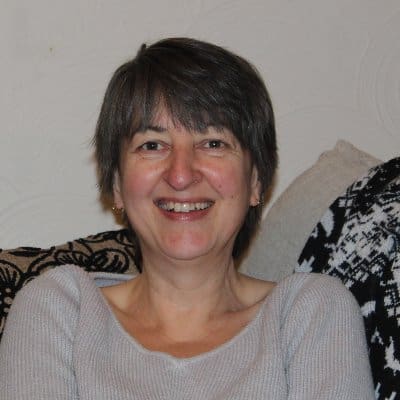 Stephanie Ellis writes dark speculative prose and poetry and has been published in a variety of magazines and anthologies. Her longer work includes the folk horror novels, The Five Turns of the Wheel, Reborn, and The Woodcutter, and the novellas, Bottled and Paused (all via Brigids Gate Press). Her dark poetry has been published in her collections Lilith Rising (co-authored with Shane Douglas Keene), Foundlings (co-authored with Cindy O'Quinn) and Metallurgy, as well as the HWA Poetry Showcase Volumes VI, VII, VIII, and IX and Black Spot Books Under Her Skin. She can be found supporting indie authors at HorrorTree.com via the weekly Indie Bookshelf Releases. She can be found at https://stephanieellis.org and on Blue Sky as stephellis.bsky.social.