Epeolatry Book Review: The Ward by Cavan Scott


Disclosure:
Our reviews may contain affiliate links. If you purchase something through the links in this article we may receive a small commission or referral fee. This happens without any additional cost to you.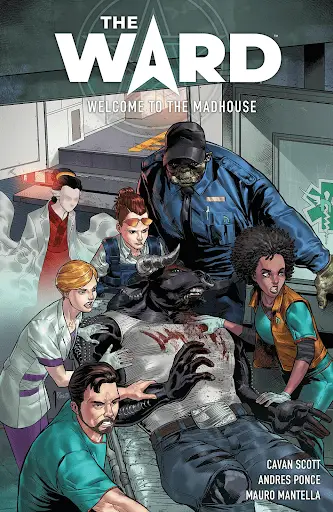 Title: The Ward
Author: Cavan Scott
Artist: Andres Ponce
Letters: Mauro Mantella
Genre: Horror, Fantasy, Drama
Publisher: Dark Horse Books
Release Date: 31st January, 2023
Synopsis: St. Lilith's is a secret hospital for supernatural creatures. A place, and a life, Dr. Nat Reeves thought she left behind. She was wrong.
When a wounded woman with a tail appears on her doorstep, Nat crash-lands at her old job in the emergency room of the city's last recourse for the otherworldly ill. The personnel are overworked, the facility is underfunded, and all operations must be kept hidden from the public, including Nat's own family. Some of the staff, like the self-duplicating nurse Lydia Black, are glad to have her back. Others, like Luis Cervantes, a new resident with something to prove (and more to hide), not so much. And who can tell what Dr. Kumasaka, the ghostly head of the department, is thinking?
All Nat knows is that the overwhelming need they face every day is enough to keep the truth of why she left St. Lilith's at bay, at least, for a while. Then a magical plague hits the city, and everything sets to change, for everyone.
From the author of bestselling titles for Star Wars, Doctor Who, Star Trek, Warhammer 40,000, Vikings, Judge Dredd, and others comes an intense medical drama abound with fairies, trolls, and real human pathos.
Collects The Ward: Welcome to the Madhouse #1–#4.
Coffee in hand and papers between the teeth, The Ward drives headfirst into Dr. Nat Reeves' chaotic life saving the preternatural locals of Kirton, Illinois. A world is built in a heartbeat with the help of a crystal stethoscope and a minotaur who practices self-flagellation via iron piercings. Giant births, sentient gelatinous cubes, overdosing banshees and spinally-compromised sasquatches unfold. The artwork is bright and colourful with traditional style and subtle digital enhancement.
The story is speckled with winning character details like neighbour Wilf who finds the first casualty in Nat's apartment building, and ambulance driver Ceri who serves recognisably snarky ex-girlfriend vibes. Ghost ward supervisor Dr. Kumasaka is fittingly untouchable, and stern even without fully-formed facial features. Nurse Black (and Orange, Blue, Green and Red) multiplies her body to support in multiple crises without batting an eyelid. The natural-world parallels are rife, especially in the midst of a dangerous new screaming plague taking the already-tenuous institution by surprise. The preternatural community find themselves navigating a turning point in their history of staying hidden from human view. The story raises questions of trust, judgment, and otherness on a personal and public scale. Self-mutilating sacrifice faces off against selfish hubris when Cervantes hulks out on stolen troll stimulant to ambush a neo-Nazi cult. In fairness, they have it coming – their goal is compromising the preternatural world's boundaries by disrupting their glamors.
As our human conduit to their world, Nat is also in a phase of transition. Time jumps between the past, present, and immediate future to show us that Nat is facing up to her decision to run away when the going got tough, overcompensating in a crisis and ultimately reaching a point of readiness and compassion that will serve both her and her patients. The balance of looking out for oneself and for others, and the confusion of time, speak strongly to the wide-ranging public reactions to the covid pandemic; as does the tension of family disagreements on what's 'for the best'. And in Nat's desperate time, she calls on desperate measures, breaking precedent because she sees no other way forward. She takes a gamble on people's kindness, and it turns out she's right.


/5
About the Author
Latest Posts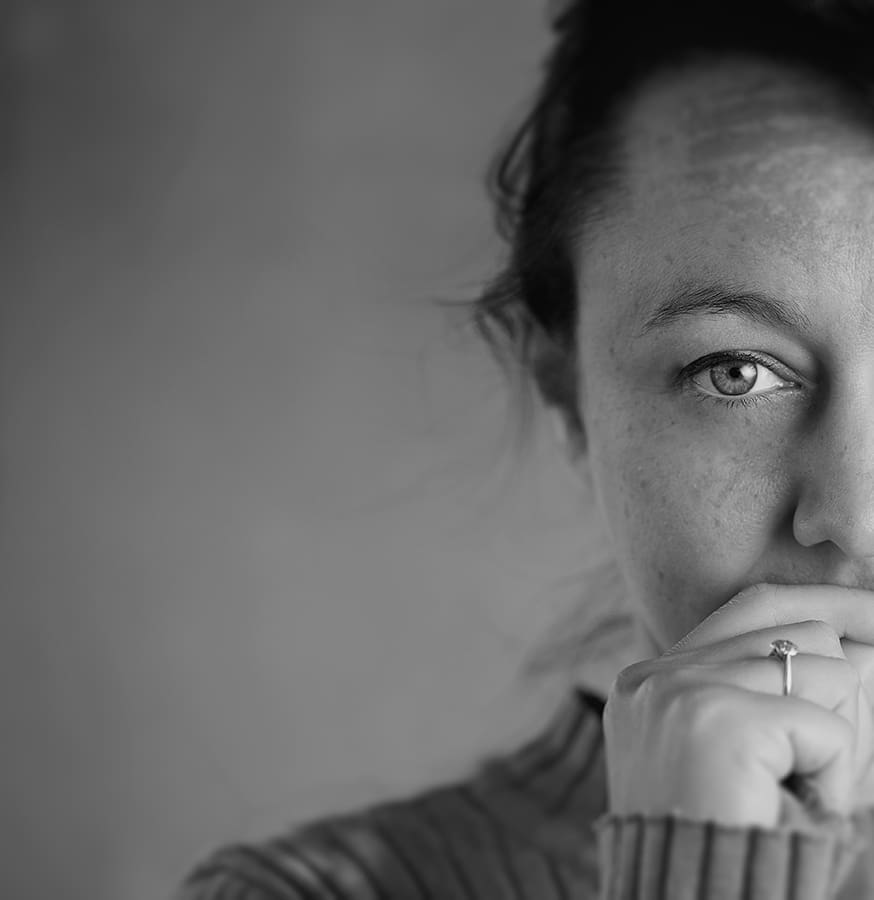 A. R. James (she/her) is a queer, bisexual actor-writer of unsettling entrances and exits in the form of poetry, flash fiction, auto-fiction, screenplays and scripts; co-founder of Sonnet Sisters, Six Lips Theatre and The Podvangelist; and the voice of 3CC0 in Tin Can. Existing works include Unknown (Stairwell Books), Little Irritants (Analog Submission Press) and 100 Friggin' Poems.