Epeolatry Book Review: The Horror at Pleasant Brook by Kevin Lucia


Disclosure:
Our reviews may contain affiliate links. If you purchase something through the links in this article we may receive a small commission or referral fee. This happens without any additional cost to you.
Title: The Horror at Pleasant Brook
Author: Kevin Lucia
Publisher: Crystal Lake Publishing
Genre: vampire / occult horror
Release date: October 2023
Synopsis: This Halloween, a malevolent, creeping horror invades a small, isolated town nestled deep in the Adirondacks. It cares nothing for this town's secrets, prejudices, or flaws. Its only desires are to consume everything in its path and spread, until nothing else remains.

It is ancient, pitiless, and unstoppable. It is the horror at Pleasant Brook.
Welcome to Pleasant Brook, a small town with its fair share of hard times and harder people. Author Kevin Lucia creates a setting that is rough, depressed, and all too similar to many small towns, and then drops a unique horror threat right in the middle of it. Other novels might use the small-town theme to depict a happy and friendly community beset by tragedy; not here.  Lucia's Pleasant Brook is about as far removed from that troupe as possible, with neighbors, and family members caring almost nothing about each other until the tragic fate befalls them. Readers be warned: this story contains instances of sexual and domestic abuse and violence with an overarching theme of alcoholism and its effect on families and communities.
Lucia does an amazing job of populating Pleasant Brook with characters that feel unique and real. Each of the major characters has well developed personalities and quirks, even if most of them are on the alcoholism scale. There are connections between the characters that are revealed throughout the story, building suspense for the reader through every chapter.
Grace Matthews, the local constable and only law enforcement in town, escaped to Pleasant Brook after an incident in the big city left her career in jeopardy. Sage Hunter, the local librarian and Matthews' ex, serves as Matthews only friend and confidant. These two stand out in the overly conservative community of Pleasant Brook and face their share of ridicule for their sexual orientation. 
Scott Carter and his mother, Tiffany, are one of the many broken families in the community just trying to make ends meet. Scott is the local horror expert and, at times, can be too on the nose with the events taking place. Jasper Riley is the closest thing Scott has to a best friend and when Scott attempts to put their friendship to the test, it comes back to haunt him in more ways than one. 
Bobby Lee Haskel is a vile antagonist and serves as the entry point for the supernatural horror that will be unleashed on Pleasant Brook. Though the reality is that his worst acts are conducted before the story begins, Lucia writes a truly vulgar character readers will love to hate. While this article will not spoil the true horror that lurks in Pleasant Brook, it is a unique take on a being that has been seen sparingly in horror. 
A recurring point throughout is COVID and its impact on communities. This story doesn't take place during the pandemic, but the lingering effects are still present and it paints the attitudes of the residents. As a touchy subject to everyone, readers need to keep in mind that works taking place near and after the 2020s will likely hit on COVID and the impact it had on the surrounding setting. To not do so would be like writing about the 1940s and not mentioning World War 2.
If there is any downside to this novel, it would be Scott's horror expertise. Several horror franchises are name dropped, some as a plot device as the characters attempt to determine what kind of threat they are dealing with. Others seem to just establish Scott's familiarity with the genre. Then others seem to point out obscure films without motive. With all that, the reader will see characters acknowledge what not to do, because it gets the characters in horror movies killed, then make a classic horror blunder themselves a few chapters later. Despite this, the story moved well and had a smooth continuous flow.
The Horror at Pleasant Brook is an exciting take on small town horror. The characters are deep and well developed with an excellent spider webbing of relationships and interactions. This book is highly recommended.

/5
About the Author
Latest Posts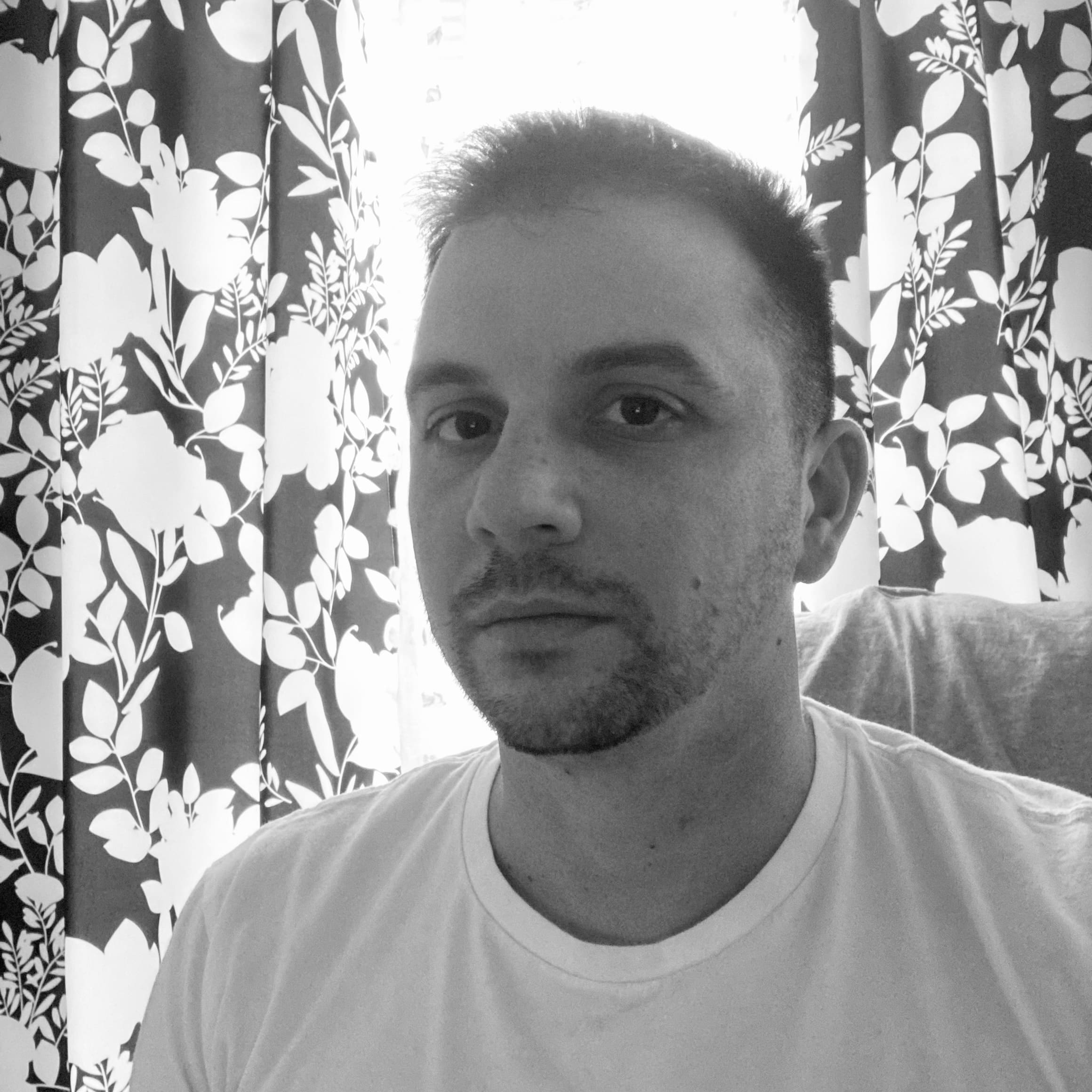 Joseph Pietris is a member of the United States Coast Guard by day and heavily involved in the horror community by night. His work has appeared in several anthologies. When not writing, he's produced reviews and interviews preferring those works generally lost in the cracks. As an associate editor, Joseph has weeding through the submission piles of horror podcasts.
Joseph's work can be found at Amazon.com: Joseph P. Pietris: books, biography, latest update