Watch Our Interview With Fred Venturini

Enjoy this Author Interview between Author Fred Venturini & host Ivana Sanders about his experiences as a horror author and his newest release To Dust You Shall Return about the residents of a small town and the dark decisions they make in the name of survival!
Horror Tree Interview w/Fred Venturini
✨ Fred Venturini is a Real Estate agent and is also the Horror Author of The Heart Does Not Grow Back, The Escape of Light, and A Pound of Flesh. All of his novels can be found on his Amazon author page here: https://www.amazon.com/Fred-Venturini/e/B004N14ZNA?ref_=dbs_p_ebk_r00_abau_000000
✨FOLLOW US ALL✨
~ FRED VENTURINI ~
Twitter: @FredVenturini
IG: @Venterminator
FB: Venterminator
~ HORROR TREE ~
Twitter: @HorrorTree
IG: @Horror_Tree
FB: HorrorTree
~ IVAVA SANDERS ~
Twitter: @TheNovelette
IG: @TheNovelette1
Thank you Fred Venturini and visit Horror Tree for more Author Interviews and other vital writers' resources at www.HorrorTree.com!!
Donate to the Horror Tree Patreon to support the hardworking Horror team: https://t.co/iGiWU9burv?amp=1
Music promoted by Sound Library https://www.youtube.com/watch?v=wCsH9GHjSVg&t=0s
About the Author
Latest Posts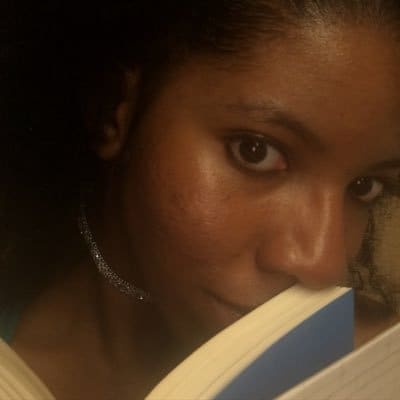 I am the CEO of The Writer's Block, an extensive digital platform which offers writers and authors editorial, marketing, and promotional support through several avenues which I maintain and manage. A multiple-author Anthology Editor/Publisher, Author Interviewer, Book Blogger, YA/Thriller Author, Virtual Book Tour Organizer, Graduate Student studying Media and Arts at Dallas Theological Seminary, a member of the YouTube Set-Up Team for DVcon, Literary Agent Mentee (P.S. Literary). I am also the Founder of a diverse, commercial digital-first publishing company, Aesthetic Press. Through Aesthetic Press I have acquired several dark fiction novels by a diverse selection of authors from around the world and their titles will begin releasing in 2022! Follow: @TheNovelette & @AestheticPress1