Epeolatry Book Review: Tell Me I'm Worthless by Alison Rumfitt


Disclosure:
Our reviews may contain affiliate links. If you purchase something through the links in this article we may receive a small commission or referral fee. This happens without any additional cost to you.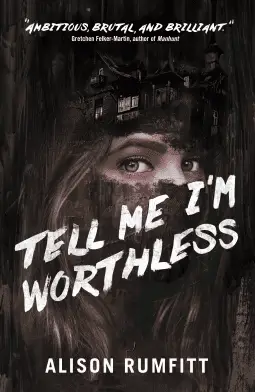 Title: Tell Me I'm Worthless
Authors: Alison Rumfitt
Publisher: Tor Nightfire
Genre: Transgressive Queer Horror
Release Date: 17th January, 2023
Synopsis: Three years ago, Alice spent one night in an abandoned house with her friends, Ila and Hannah. Since then, Alice's life has spiraled. She lives a haunted existence, selling videos of herself for money, going to parties she hates, drinking herself to sleep. Memories of that night torment Alice, but when Ila asks her to return to the House, to go past the KEEP OUT sign and over the sick earth where teenagers dare each other to venture, Alice knows she must go. Together, Alice and Ila must face the horrors that happened there, must pull themselves apart from the inside out, put their differences aside, and try to rescue Hannah, whom the House has chosen to make its own.
Transgressive is one way to describe Tell Me I'm Worthless, the critically acclaimed debut novel from "writer and semi-professional trans woman" Alison Rumfitt. Utterly stunning is another. Disruptive, funny, bold. This is a tale of haunting unlike any other you've experienced.
The tale, however, does comes with trigger warnings for trauma, fascism, sexual assault, transphobia, antisemitism, racism, eugenics, colonialism, classism, misogyny. They're used not as tricks or tropes, but to make a very loud statement. For the spectre that haunts this book is "Broken Britain". 
Throughout 260 pages, fascism and trauma loom large as Alice, a trans woman living a haunted existence, spirals out of control while her former friend Ila, a lesbian woman of colour, dives deeper into the world of gender critical thinking. 
Their lives take separate paths after the night they, along with friend Hannah, decide to ignore the "keep out" signs and explore the typical old, abandoned house on the outskirts of town. That house is known as Albion – a former name for England. Legend has it that giants were the original inhabitants of Albion, and the inference is that these giants lay in wait to reclaim what was once theirs, oozing darkness into the air to usher in their time again.
Albion is monstrous. It's already taken Hannah, and it's got deep hooks into Alice and Ila, too. They remain linked by that gruesome night, leaving literal scars on both. Each woman has a different recollection of the night, thinking each one attacked the other. Both now struggle to reconstruct the traumatic events that drove them apart – and what do you do when you want to face trauma head-on? You go back to the scene of the crime.
Rumfitt is an awards-troubling poet, indicative in how she approaches Alice, Ila, Hannah, and Albion's tale. Her prose is at times breathless, at times full of metaphor, at times fantastical, at times brutal. This is a graphic novel; it's not subtle in any way, and it sticks with you for days after you turn the final page. It's violent and messed up. Visceral. Bleak. But it's also a true reflection of post-Brexit Britain, where a dark hatred creeps into the heart of the nation. And, truth be told, that darkness goes further back. 
Here, Albion is a living, breathing character; the embodiment of how fascism can lurk and creep and silently take over. Its horrible back story is told through its own voice – yes. While Alice and Ila both get a point of view, so does Albion itself. And Albion's secrets are many. 
It really is an intense, gruesome, and uncomfortable read. But it also challenges themes for a challenging era. The story is dark, dark, dark – but it has moments of levity, a sly humour always bubbling underneath the menace in the air. Sometimes they converge, like when an "80s pop star, now fascist" comes out of his band's poster to threaten Alice. For me, Alice and Albion are the stronger characters – I never really got a true sense of Ila, and Hannah feels more like a plot driver than a real person. 
The body horror is visceral, with repeated images of broken bodies and rooms dripping with blood, so it's not for the squeamish. There is a lot of othering of bodies, too. But while it's political, it's never preachy. And it is always, always stunning.

/5
About the Author
Latest Posts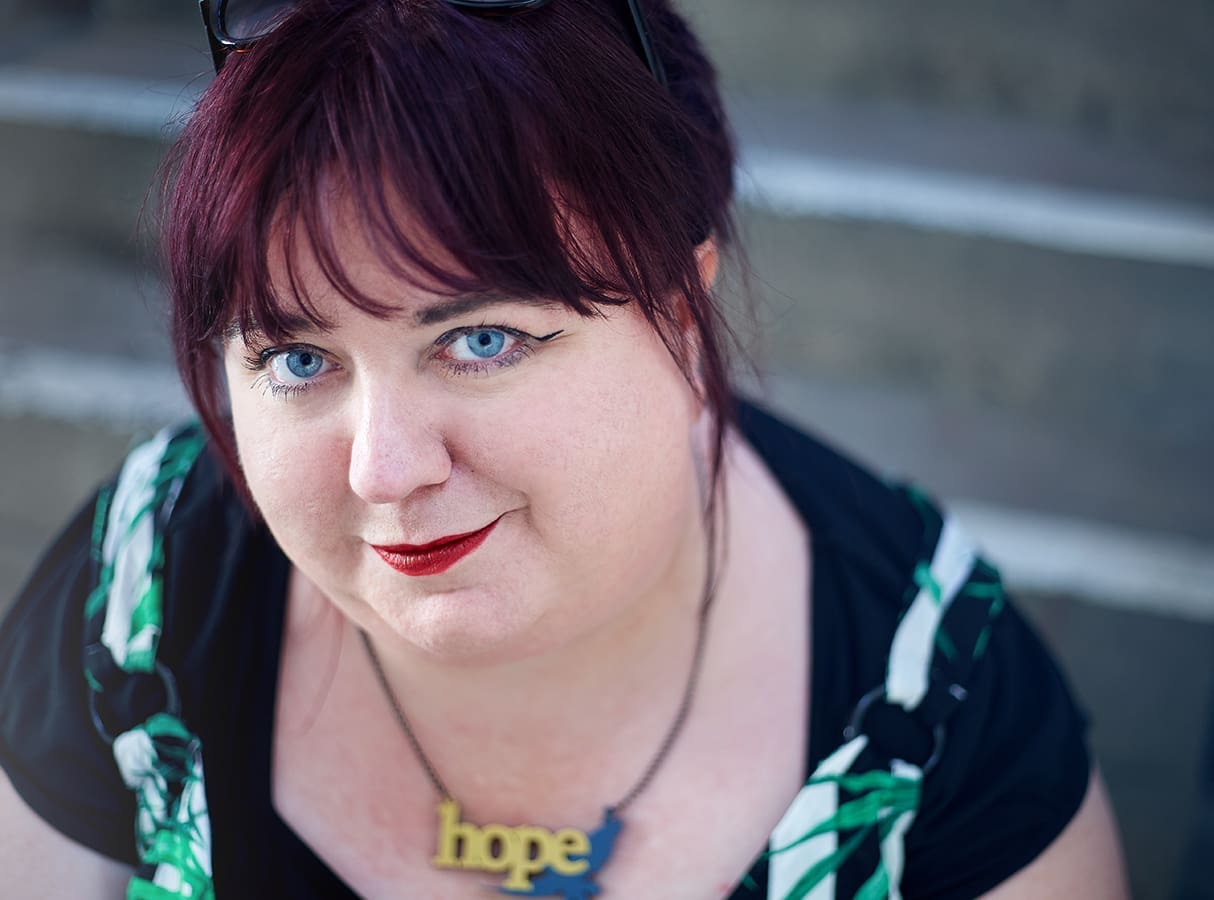 Lauren is a writer with various hats – journalist, copywriter, content marketer, fiction – and considers herself a storyteller at heart. She writes gothic and folk horror and is currently working on a novel set in the world of the Victorian occult. It's the supernatural and the occult that really give her goosebumps, and a good ghost story or vampire tale with a rising sense of dread will always pique her interest (and yes, Midnight Mass hit many of her buttons). She also has a developing fascination with folklore, the old ways and our fast-changing relationship with the natural world; this sneaks into her writing, too.
In The Real World, Lauren has more than 20 years' experience as a professional content creator. She's established and led global content teams and editorial strategies, including setting up content newsrooms for some of the world's biggest brands. She was a music editor for a daily newspaper in her native Australia (a good gig and the beach remain her happy places), though she's been London-based for 16 years and works as an editor, proofreader, marketer, and writing coach. She's also a mental health advocate; her Substack, How to Be Self(ish), tracked her year of sabbatical and self-care, and she continues to write it irregularly as a mental health companion.
You'll find Lauren haunting south London, where she lives with her Doctor Who-obsessed husband and their aged black house rabbit. You'll also likely find her hosting Writers Hour sessions for the London Writers Salon a few times a week.