Epeolatry Book Review: Splinter and Other Stories by Alex Wolfgang


Disclosure:
Our reviews may contain affiliate links. If you purchase something through the links in this article we may receive a small commission or referral fee. This happens without any additional cost to you.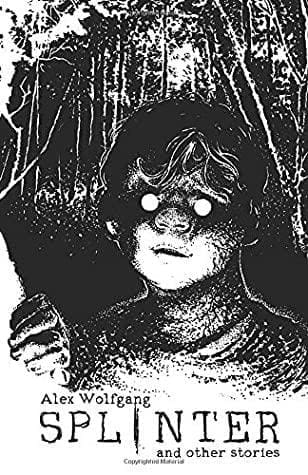 Title: Splinter and Other Stories
Author: Alex Wolfgang
Genre: Horror
Publisher: Independent
Release Date: 31st May, 2020
Synopsis: Splinter and Other Stories, the debut horror collection by Alex Wolfgang, follows the surreal struggles and fractured hopes of its ill-fated characters.
Two lovestruck travelers form a sinister bond. A man is given the power to liberate prisoners from their mysterious captors. A woman is plagued by visions of her childhood trauma. An alien entity discovers its true nature – to the detriment of a small community.
These ten short stories will horrify, devastate, and haunt you as they untangle their twisted realities.
There's nothing like reading a complete story in one sitting from start to end that leaves me feeling dread, disgust, shock, and/or amazement. And so, I think horror works best in short form, and I've had many agree.
Alex Wolfgang does a stupendous job delivering on all of these feelings throughout Splinter and Other Stories. Whether you're looking for a gross out ('Mandibles'), or a sci-fi thriller ('God of the Complex'), or even something in the vein of Weird fiction ('Vegetation', 'Splinter', 'Travel Bug'), it's all here.
Based on the range of Alex's freshman collection, I know he has an awesome career in horror ahead of him. I'll purchase anything he puts out in the future.


 out of 5 ravens.
About the Author
Latest Posts
Joe lives with his wife and son in the Pacific Northwest where the Cascade Mountains meet the Salish Sea. He enjoys writing in the weird, horror, and fantasy genres.
Growing up he enjoyed R. L. Stine's Goosebumps books as well as classics like Dune, and Lord of the Rings. In college he discovered Stephen King, and later Mark Danielewski's House of Leaves and authors like Clive Barker and Laird Barron.
Joe's short story, 'Gustav Floats', was published in Dim Shores Presents Volume 2. In the spring of 2021 his story, 'The Pigeon Lied' comes out in Howls From Hell.
You can follow Joe on the following social media sites:
Twitter, Good Reads, Facebook, and Instagram!