Epeolatry Book Review: Night of the Mannequins by Stephen Graham Jones


Disclosure:
Our reviews may contain affiliate links. If you purchase something through the links in this article we may receive a small commission or referral fee. This happens without any additional cost to you.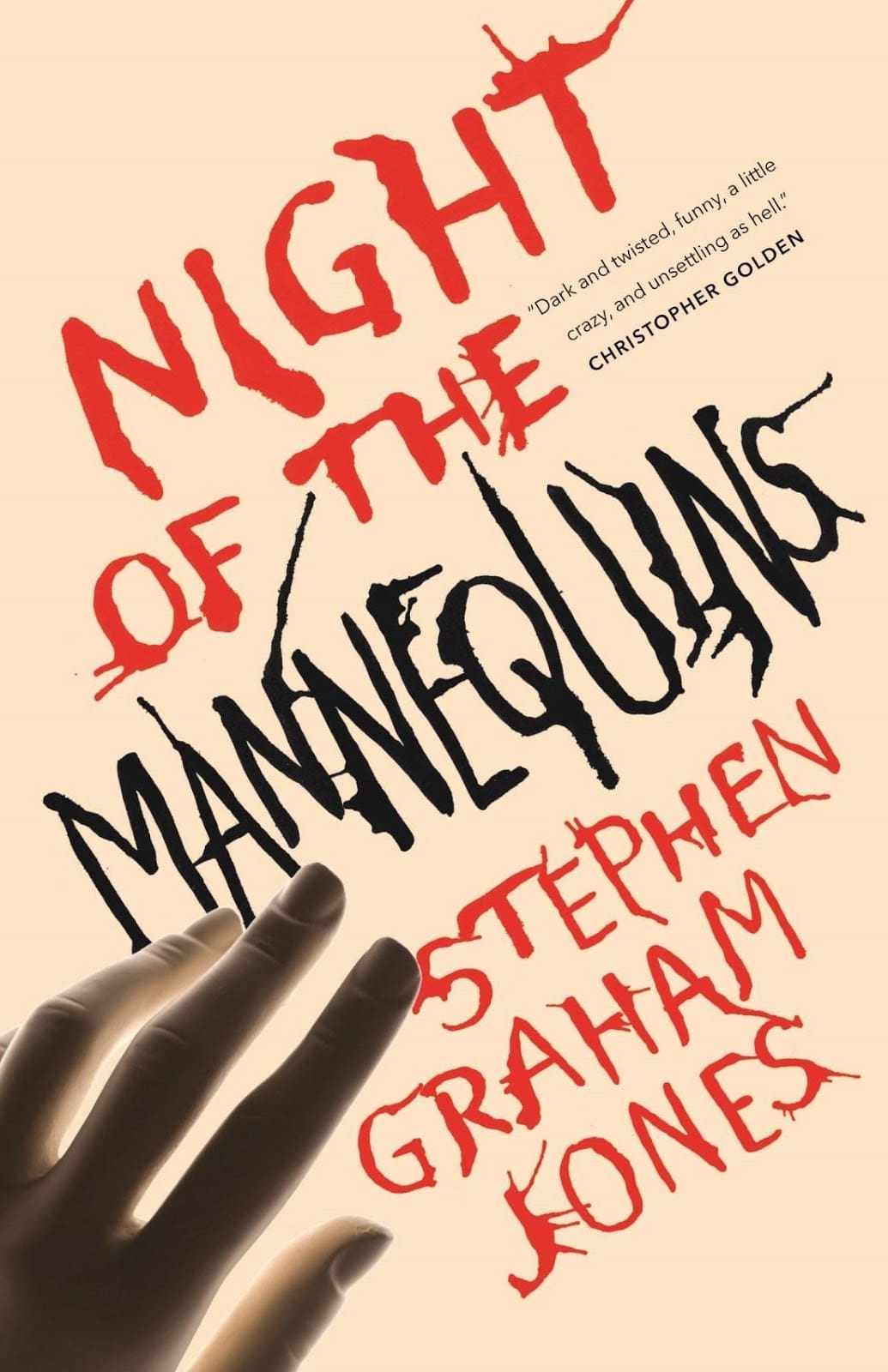 Title: Night of the Mannequins
Author: Stephen Graham Jones
Genre: Horror
Publisher: Tordotcom
Release Date: 1st September, 2020
Synopsis: Award-winning author Stephen Graham Jones returns with Night of the Mannequins, a contemporary horror story where a teen prank goes very wrong and all hell breaks loose: is there a supernatural cause, a psychopath on the loose, or both?

We thought we'd play a fun prank on her, and now most of us are dead.

One last laugh for the summer as it winds down. One last prank just to scare a friend. Bringing a mannequin into a theater is just some harmless fun, right? Until it wakes up. Until it starts killing.

Luckily, Sawyer has a plan. He'll be a hero. He'll save everyone to the best of his ability. He'll do whatever he needs to so he can save the day. That's the thing about heroes—sometimes you have to become a monster first.

Sawyer has a plan for one final summer prank. What's the worst that could happen? This book answers that question; bringing a mannequin to a movie theater leads to the murder of Sawyer's friends, and only he can save those still alive.
This fun read had me guessing all the way through. I consider Stephen Graham Jones a master of horror, especially the slasher genre. He skirts along tropes and plays with them like favorite toys. Also, his writing style is conversational and comforting, even when describing gruesome violence. It's like sitting in a pub with Jones telling you a story over a couple beers.
I've read a handful of Jones's works, and none have been disappointing. I plan to work my way through his full catalogue. This is an author worth studying. He knows his craft and he knows how to unnerve his readers.
I give this one 4 out of 5 stars.
About the Author
Latest Posts
Joe lives with his wife and son in the Pacific Northwest where the Cascade Mountains meet the Salish Sea. He enjoys writing in the weird, horror, and fantasy genres.
Growing up he enjoyed R. L. Stine's Goosebumps books as well as classics like Dune, and Lord of the Rings. In college he discovered Stephen King, and later Mark Danielewski's House of Leaves and authors like Clive Barker and Laird Barron.
Joe's short story, 'Gustav Floats', was published in Dim Shores Presents Volume 2. In the spring of 2021 his story, 'The Pigeon Lied' comes out in Howls From Hell.
You can follow Joe on the following social media sites:
Twitter, Good Reads, Facebook, and Instagram!