Epeolatry Book Review: Hardcore Kelli by Wrath James White


Disclosure:
Our reviews may contain affiliate links. If you purchase something through the links in this article we may receive a small commission or referral fee. This happens without any additional cost to you.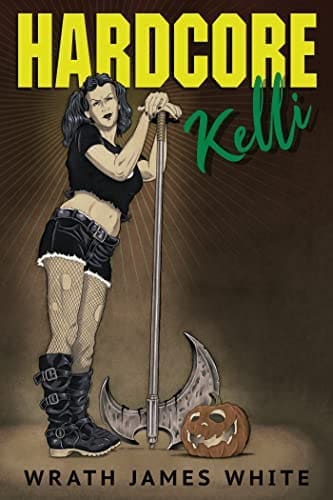 Title: Hardcore Kelli
Author: Wrath James White
Publisher: Cemetery Dance
Genre: Horror/Superhero Science Fiction
Release Date: 29th March, 2022
Synopsis: Bullets whizzed past Katy as she dashed through the grass and weeds, and the maze of broken recreational vehicles, farm equipment, and other slowly oxidizing junk. She gripped the gleaming battle axe in both hands as she waded through gunfire, determined to reach her archnemesis and end his reign of terror forever. Murder Man stood in the doorway of the rundown mobile home, firing at will. She had found his lair. Now it was time to bring him to justice.
Katy hurdled the rusting skeleton of an old '77 Ford Thunderbird like an Olympic gymnast. She had once been a cheerleader, a good one. Once upon a time she could do flips, handsprings, and somersaults with ease. That was so long ago it felt more like an ancient story from some dusty old history book than something that had actually occurred in her lifetime.
Like someone else's life…
Ever wanted to be a superhero? Wear a cape empowered with unnatural powers, and fight evil? It's a common dream many dwell upon as they read ongoing comic books, watch blockbuster Marvel films, and catch up on DC episodes. For Wrath James White's latest novella, he shifts this dream into a nightmare. 
Hardcore Kelli revolves around former boxer, Katy, who tries to move on with her life as a stripper after her fighting career ends disastrously. Haunted by her failures and past abuse, Katy struggles with a head injury which causes demonic hallucinations and realistic nightmares. After heaps of trouble at the strip-club, Katy runs back home, seeking comfort from her mother and twelve-year-old sister, Samantha. It is through Samantha's fandom of comic books that Katy first hears of the badass, vigilante character, Hardcore Kelli. Dressing up as this hero for Halloween, Katy becomes Hardcore Kelli in more ways than one.
The first chapter dwells upon the final battle (between Katy and a mysterious gun-wielding figure she names Murder Man) that takes place toward the end of this novella. Like a superhero film, White brings the action immediately while hinting at the blend of Katy and Hardcore Kelli. At two pages, it packs in a lot for a stand-still fighting sequence. 
Yes, it grabbed my attention, but then chapter two confused me at first because Katy's opponent changed—becoming a female boxer. Through this fight, White shows his boxing expertise and allowed me to understand Katy's career background. She isn't afraid to fight but understands when to throw in the towel, even if it means arguing with her trainer. 
I found Katy's job as a stripper nauseating to read. The male customers and other strippers treat her horribly, and the respect she once had as a former boxer only means she can charge more for hand jobs. Katy places boundaries between what she will do as a stripper and what she'll never do which leads to awful encounters ending in fistfights. I admire her never-shifting morals and how she defends herself against sleazebags, but White takes it further, darkening the main character as Katy no longer preserves the boxer restraint she once had.
Fleeing for home, Katy finds a bit of solace. She bonds with Samantha over her love of comic books and promises to dress up as Samantha's favourite vigilante for Halloween. Though heartening, we see Katy's mental health deteriorate. White blends reality with Katy's hallucinations, and even now I wince at the thought of Katy striking her baby sister. I knew this was just the beginning of Katy's deterioration, and White didn't disappoint.    
When the time came for the all-important trick or treating, Samantha is nowhere to be found. Katy, dressed as Hardcore Kelli, wanders the streets, axe in hand, ready to save her baby sister from a kidnapper. However, once spotted, the kidnapper bears similarities to Hardcore Kelli's enemy, called Creepo. White drags Katy deeper into a mental abyss with dangerous consequences.
In the end, it is unclear whether Katy becomes Hardcore Kelli or Hardcore Kelli was always her to begin with. White leaves it up to the reader—masterfully done. The main character becomes a terrifying fighter of justice whom you do not want to cross. I can see this character on the back of a comic book.  
Consider yourself forewarned: Hardcore Kelli is extreme horror, and it comes with no content warnings about the sensitive material that could lead to triggers. There's rape, swearing, sex, fighting, and gore. White is known for his extreme horror, but if you're reading his work for the first time, I recommend Hardcore Kelli as a way into his inventive, brutal gore. Or if you are a fan of 'The Boys' (the comic books or the TV series on Amazon), I recommend giving Hardcore Kelli a read.


/5
About the Author
Latest Posts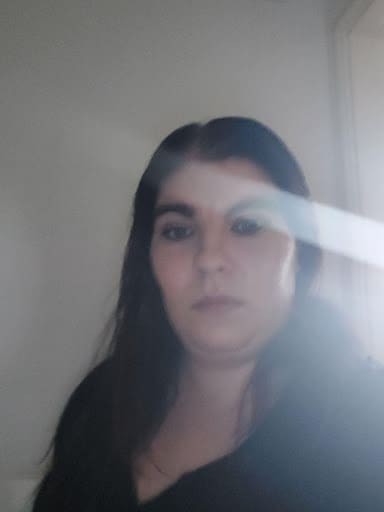 Corinne Pollard is a new disabled horror writer from West Yorkshire, UK with published works in Sirens Call eZine and Trembling with Fear. With a degree in English Lit and Creative Writing, Corinne has always enjoyed the world of dark fantasy. Aside from writing, Corinne enjoys metal music, visits to graveyards and shopping for books to read. 
Twitter: @CorinnePWriter