Epeolatry Book Review: Hemlock Island by Kelley Armstrong


Disclosure:
Our reviews may contain affiliate links. If you purchase something through the links in this article we may receive a small commission or referral fee. This happens without any additional cost to you.
Title: Hemlock Island
Author: Kelley Armstrong
Publisher: St. Martin's Press
Genre: Ghost Fiction, Occult Fiction, Horror
Release date: 12th September, 2023
Synopsis: Laney Kilpatrick has been renting her vacation home to strangers. The invasion of privacy gives her panic attacks, but it's the only way she can keep her beloved Hemlock Island, the only thing she owns after a pandemic-fueled divorce. But broken belongings and campfires that nearly burn down the house have escalated to bloody bones, hex circles, and now, terrified renters who've fled after finding blood and nail marks all over the guest room closet, as though someone tried to claw their way out…and failed.
When Laney shows up to investigate with her teenaged niece in tow, she discovers that her ex, Kit, has also been informed and is there with Jayla, his sister and her former best friend. Then Sadie, another old high school friend, charters over with her brother, who's now a cop.
There are tensions and secrets, whispers in the woods, and before long, the discovery of a hand poking up from the earth. Then the body that goes with it… But by that time, someone has taken off with their one and only means off the island, and they're trapped with someone―or something―that doesn't want them leaving the island alive.
One of my favourite horror tropes is the 'vacation has gone wrong'. Some great modern film examples of this trope include Midsommar (2019), Old (2021), Us (2019), and The Cabin in the Woods (2011). The trope is easy enough to understand. Characters go on holiday and something horrific happens such as an occult, an ageing phenomenon, creepy lookalikes, and zombie killers. A classic trope that Kelley Armstrong spins on its head in her standalone novel Hemlock Island. After all, who's heard of the 'our vacation has gone wrong, so we will go home, and let the owner deal with it' trope?
The owner of Hemlock Island is English teacher and writer, Laney Kilpatrick, and though it causes her to suffer panic attacks, she has no choice but to rent out her private, isolated island in order to afford and keep her sanctuary. As a wedding present from her now ex-husband, Hemlock Home was built custom-made for her. There is now way Laney will give it up, but someone seems willing to go the extra lengths to scare her with hex circles, blood, and body parts. After her renters leave in distress, Laney investigates with her niece and is joined by her ex, Kit, his sister, Jayla, her former friend Sadie, and her brother Garrett who is a cop. But what started as a few pranks escalates to murder, and someone or something, refuses to let the six of them leave the island alive.
I must admit that I was drawn to Hemlock Island as I've read Armstrong's work before. I fell in love with her werewolf heroine Elena from Bitten (which was also turned into a TV series) which then led me into her Women of the Otherworld series. Armstrong has written so many paranormal, dark fantasy, romance, and crime and now she has added horror to her CV, as Hemlock Island is her first horror novel. It was a no-brainer that I had to read it, but additionally I was drawn to Hemlock Island's front cover. The creepy font with the branches and the dark leaks or drips from the imagery is so eye-catching while not giving much away to the horrors inside. 
Hemlock Island is told throughout from Laney's point of view, and it is interesting how she deals with each disturbance. At first, her thought process is mostly methodical, and you could perhaps say that she is in denial, claiming it is just kids messing around, while at the same time, she senses something is off. Her guard is up, but her sense of personal safety is non-existent. She ends up in dangerous situations around the island, while being contradictory with making sure her loved ones, especially her niece, are protected. She is a kind hearted soul who doesn't trust herself. It seems that this is mostly due to her wild imagination. She is used to imagining the worst as a writer, and this questionable sanity is put to the test at each hurdle. 
Alongside the unknown threat on the island, Laney has to contend with the other uninvited characters. Some of these characters felt underdeveloped, and I had no empathy for them. Their secrets and hidden agendas unravel as all of them argue and fight, and at times this seems more important than the fact that someone was murdered and they could be next. I'm questionable as to whether it's a convincing reaction. The horror, therefore, becomes less meaningful to the plot. 
However, Armstrong definitely convinced me that something else is happening on the island. I was gripped with the building of suspense, mystery, and the dark atmospheric landscape. It was haunting, and every time I had to put the book down to fulfil a task, I immediately opened it again. I couldn't stay away, and at times found myself behaving like a detective, trying to decipher the clues Armstrong was dropping. Two horrific scenes that occurred near the end were, I believe, reimagined scenes from horror films, which I wasn't keen on at first, but my initial reaction came from me being a horror writer who is more keen to see new things with the genre. Now, I see its potential, especially for any reader who isn't a horror enthusiast. 
I think, overall, Hemlock Island should be read like a slasher film. Fun, thrilling, and dramatic with so much gore. It is an enjoyable ride with twists and turns you won't see coming, while the ending will leave you with more questions than answers. Armstrong sets a brisk pace that tightens the tension until you're no longer certain you are breathing. It's never easy for an author to switch genres, but Armstrong hasn't switched. She has always written horror with her short stories or as an element in her other books, so don't underestimate her or Hemlock Island.

/5
About the Author
Latest Posts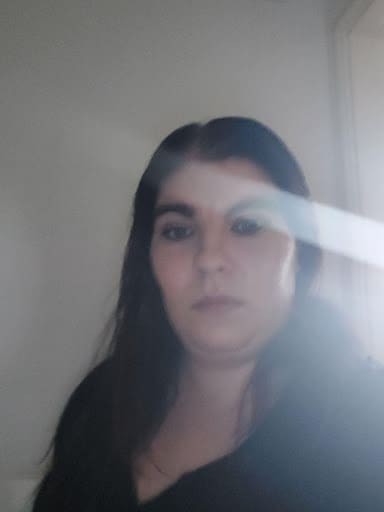 Corinne Pollard is a new disabled horror writer from West Yorkshire, UK with published works in Sirens Call eZine and Trembling with Fear. With a degree in English Lit and Creative Writing, Corinne has always enjoyed the world of dark fantasy. Aside from writing, Corinne enjoys metal music, visits to graveyards and shopping for books to read. 
Twitter: @CorinnePWriter