Epeolatry Book Review: Family Curse: Field Notebooks (1880-2020)


Disclosure:
Our reviews may contain affiliate links. If you purchase something through the links in this article we may receive a small commission or referral fee. This happens without any additional cost to you.
Title: Family Curse: Field Notebooks (1880-2020)
Author: Tenacity Plys
Genre: LGBTQ+ Fiction, Horror, Mystery, Fantasy
Publisher: Bottlecap Press
Release Date: September, 2022
Synopsis: They say in town that every generation, fairies lure a member of Virgil's family into the local woods, never to be seen again. Virgil doesn't really care about that; they're just squatting at their aunt's vacant house during quarantine. But one night, they're awoken by a knocking at the back door that leads them into a tangle of family secrets, and a mystery that's as heartbreaking as it is chilling.
To avoid disappearing themself, Virgil has to piece together journal entries from three generations of their relatives, who all spent their lives wondering why their siblings were taken. If Virgil can solve the puzzle, they won't just save themselves — they'll put more than a hundred years' worth of family history to rest. This story of a neurodivergent family's struggle to understand themselves is by turns spooky, funny, sad, and hopeful despite everything.
"If you don't have a disappeared relative, does that mean you are the disappeared relative?"
Family Curse – Field Notebooks – 1880-2020 is a neat little pamphlet novella told in a mirrored epistolary format that echoes the gentle squeezing of bellows. Starting in 2020 with modern narrator Virgil, the story creeps backwards through the ages of their family's self-documentation to uncover as-yet-unexplained disappearances – one in every generation – before exhaling again through from the long-past to the present.
Each making their mark on the account that came before, via sticky notes, footnotes, and marginalia, the four characters have their own distinctive voices and perspectives that interact with each other to a delightful end. "[Yellow sticky: So the knocker could be a serial killer. Amazing.]" The playful use of the form creates a layered domestic gothic; the mysterious happenings piling uncomfortably upon one another like the aunt's accumulations in her attic. The sense of each relation's wary curiosity as they pursue their questions about the family curse only heightens the anticipation and poignancy in their fateful vignettes. The way they each speak to the particular fears of their era adds an insightful specificity that makes this very light-touch novella a four-in-one classic of sorts.
The purported neurodivergence of the family does not come clear for this reader, at least, but there is some explicit representation in Virgil's non-binary identity, authentically delivered by an own-voice author.
Mild spoilers ahead…
The book, through its subtle episodes, evokes themes of isolation, marginalisation, credibility, and faith, all carried with compassion and humour. The characters seemingly fail to rescue one another – perhaps inevitably, as they each exist alone in their own timeline. They are all penning their unsettled swan songs into one of their surrounding liminal spaces, not knowing if, when, or by whom they might be answered. Each is a lone voice in a dark, private space, meditating on the befuddled pain of unexplained loss and uncertain safety. The wood that lurks near the house, for all its tangible, looming physicality, may merely represent the haunting of the family's many traumas. Like its narrators, readers may not receive any definitive answers by the ending of Family Curse. Certainly puzzling, and solutions feel no closer by the final entry. Overall, it makes for a stimulating little adventure.
Content warnings from the author: Description of what it's like to be queer in a predominantly right-wing town, loss of a family member, generational trauma, mention of kidnapping, mention of the historical practice of disabled children being left to die of exposure.

/5
About the Author
Latest Posts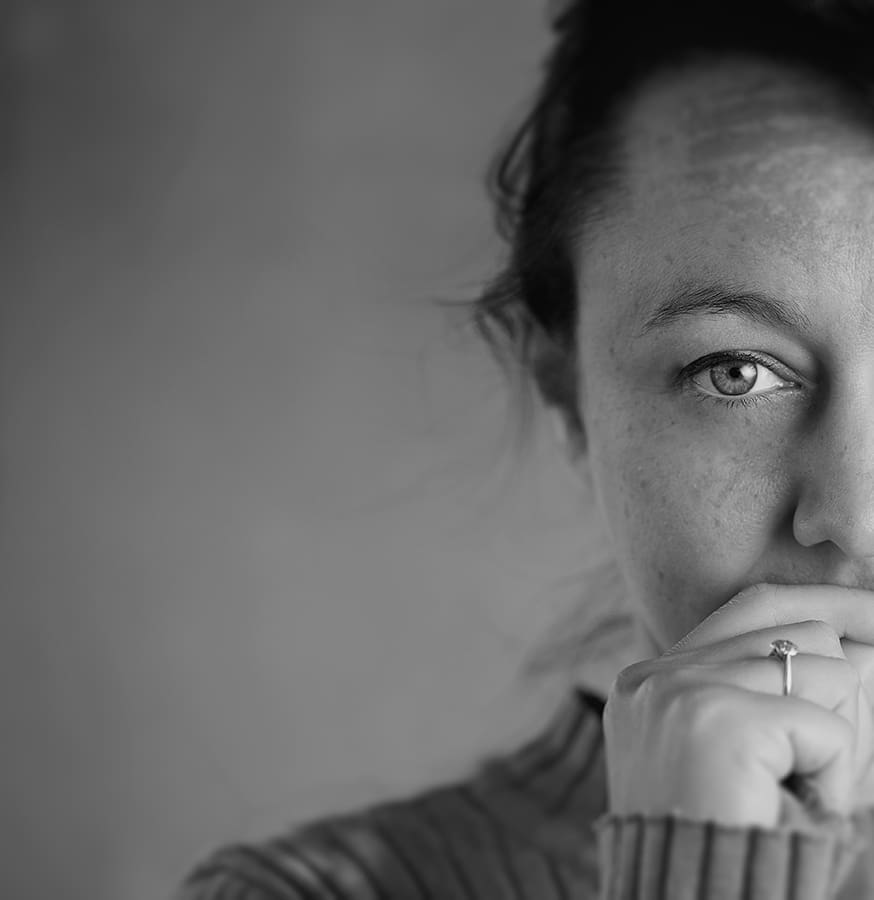 A. R. James (she/her) is a queer, bisexual actor-writer of unsettling entrances and exits in the form of poetry, flash fiction, auto-fiction, screenplays and scripts; co-founder of Sonnet Sisters, Six Lips Theatre and The Podvangelist; and the voice of 3CC0 in Tin Can. Existing works include Unknown (Stairwell Books), Little Irritants (Analog Submission Press) and 100 Friggin' Poems.