Epeolatry Book Review: Cats of the Pacific Northwest by Joe Donley


Disclosure:
Our reviews may contain affiliate links. If you purchase something through the links in this article we may receive a small commission or referral fee. This happens without any additional cost to you.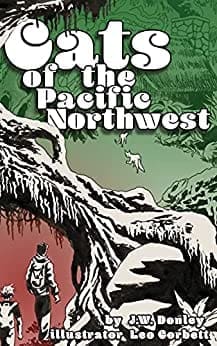 Title: Cats of the Pacific Northwest
Author: Joe Donley
Illustrator: Leo Corbett
Genre: Horror/Supernatural Thriller
Publisher: Dark Forest Press
Release Date: 20th July, 2021
Synopsis: David, an unsure young man, is trying to figure out how to be a "man" in the modern age. Well, at least what his girlfriend, Emma, expects of him. When she suggests a backpacking trip out on the Olympic Peninsula, he jumps at the opportunity to demonstrate his worth. But, once they get out into the wilderness, they are quickly lost. Now they are out of food and beginning to starve, when a strange couple of cats cross their path.
This succinct tale, about 49 pages of story, gets to the point without fluff and introspection. There's no room for confusion, and I read it in about a half hour. Donley gives his readers a straightforward, relatable situation—getting lost in the woods. It happened to me not too long ago, and I remember fighting the urge to panic. I was only lost for a few hours—Donley's characters are lost for days, so expect an unreliable narration. 
Leo Corbett's illustrations help bring the tale to life. I stared at the pictures, nodding, admiring the show. They were an unexpected, yet pleasant surprise for me. And I found myself wondering why more authors don't do this. Maybe they want the reader to use their own imagination, but I like the idea and might do this in one of my next stories! 
Rich with detail, the setting provides a gothic quality intermingled with a surreal appearance from not-so-friendly felines. Weird and creepy, this is exactly what you might want to take with you on your next fireside sitting to read aloud for fun and squeals.


 out of 5 ravens.
About the Author
Latest Posts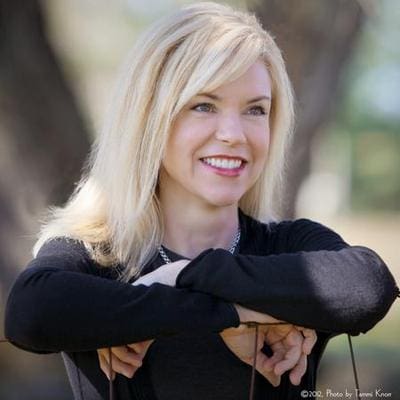 Catherine Jordan is the new review coordinator for Horrortree.com. She's a horror movie fan and a horror novelist, although she edits and writes in many genres. Ms. Jordan has been featured in a variety of anthologies, on-line publications, and print magazines. It was her pleasure to serve as judge for the Bram Stoker Award and for the ITW Young Adult Award. Catherine also facilitates writing courses and critique groups. She credits her five children with inspiring her writing material.
You can follow Jordan's work at her homepage and Amazon.