An Aberrant Mind Blog Tour – Horror Can Be Fun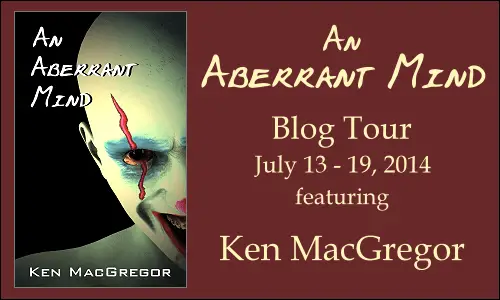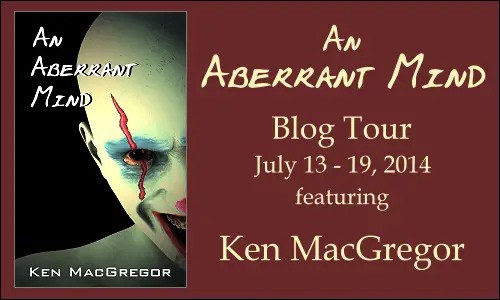 Horror Can Be Fun!
Ken MacGregor
The question was posed to me recently, "why do you write this stuff?"
The 'stuff' he referred to is horror. I write other 'stuff' too, but that's the genre I find myself writing in most frequently.
So, why horror?
Well, I'll tell you: it's fun. That's it, really. It's fun to take perfectly normal people who are probably just hoping to be left alone and do terrible, awful things to them.
Don't get me wrong. I don't like hurting people, and I'm really quite nice in the real world. But, in fiction, I get to do whatever I want. I'll give you an example:
Mr. Bradley Thompson wakes up one morning, as he always does after hitting the snooze button three times at nine minute intervals. He sets the alarm 27 minutes earlier than he needs to get up because he likes to think he's getting extra sleep if he hits 'snooze'. He yawns and scratches the fine hairs growing on his belly. What he affectionately calls his spare tire is gradually evolving into something more fitting for a tractor.
Mr. Thompson, Brad to his friends, glances over at his wife, still asleep. A faint whistle emanates from her left nostril. Her sinuses have been plaguing her all May. Glory complains about the damn pollen all over the damn place so often it has become her mantra. Om, whistle, sniff. Om, whistle, sniff. Mr. Thompson heaps sympathetic smiles upon his wife, but sometimes he would very much like to punch Glory in her constantly whistling, snot-factory nose.
"I could never hurt you, my dear," Mr. Thompson says to his inert wife. "No matter how loathsome you become."
Glory's eyes snap open. The pupils so huge they almost eclipse the blue iris. She lunges at Mr. Thompson, teeth snapping shut on her husband's gut, the closest part of him. Skin, blood and yellow fat come away and splatter Glory's face.
Digging the fingers of both hands into him, Glory's loses three of her nails. She swings her naked body around, trying to get another bite. Glory's legs flail uselessly behind her. Nipping at her husband, she gets only a tiny bite this time. Glory pauses, her jaws working, and her expression changes from berserk to thoughtful.
Grabbing it by the base, Mr. Thompson lifts the cast iron floor lamp over his head. He cringes at the agony this sets off in his wounds. Glory's head snaps up and she roars, bloody spittle hanging from her chin.
Mr. Thompson brings down the forty pound lamp on his wife's head. He does it again. And again, until she is still. Gray brains and skull fragments litter the pool of blood on the floor. Mr. Thompson takes several calming breaths and drops the lamp with a clunk that shatters the dead calm.
"I guess I was wrong," he says.
Didn't see that coming? Neither did I, actually. But, hey. Fun, right?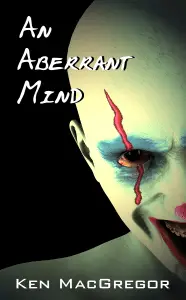 An Excerpt from An Aberrant Mind by Ken MacGregor…
…from 'First Person Shooter'
Cain stands motionless, surveying the damage. He absently rubs the mark on his cheek; it has been there a long, long time, but he's not likely to forget the day he got it. Cain inhales through his nose; he has come to appreciate, even enjoy the sharp coppery smell of fresh blood. He lifts a foot, shakes some of it off the toe of his Italian loafer and steps back across the threshold. A job well done, he thinks, and drops the heavy cleaver on the floor. The blade thunks into the wood. As his footsteps fade, the flies begin to gather for the feast.
***
THIS IS INTOLERABLE.
"I know," Adam says. "But what can we do? No one can touch him; you made sure of that." He is careful to keep his tone respectful; he is stating a fact, not admonishing. One does not admonish Him.
THERE IS A LOOPHOLE.
"Really?" Adam arches a perfect eyebrow. "You never mentioned this before."
I DO NOT ENTIRELY TRUST YOU, YOU KNOW.
"Yes," Adam sighs. "I know. You hold a grudge better and longer than anyone."
I DO EVERYTHING BETTER AND LONGER THAN ANYONE.
Adam's eyebrow shoots up.
GET YOUR MIND OUT OF THE GUTTER.
Adam laughs, then gets serious.
"What loophole?"
THE MARK WILL ONLY AFFECT THOSE BORN AFTER CAIN. ANYONE OLDER THAN CAIN MAY DO HIM HARM WITHOUT CONSEQUENCE.
"Okay," Adam says. "But, there are only two people older than Cain."
Adam stares at his Creator for a long moment.
"You want me to kill my own son?"
ALL OF HUMANKIND ARE YOUR CHILDREN, ADAM.
"Technically, sure," Adam said, "but I wasn't their father. Not really. Not in a hands-on, kissing boo-boos, singing to sleep, teaching about the world way. Not in any way that counts."
YOU ARE THE ONLY ONE WHO CAN DO THIS.
"What about Eve?"
DO NOT SPEAK OF HER IN MY PRESENCE.
"I always forget how much you hate her."
I DO NOT HATE. I AM LOVE. STILL, YOU WILL REFRAIN FROM SAYING HER NAME. IT ANNOYS ME.
"Of course," Adam says. "Whatever you say. Since I seem to be the only choice, what would you have me do, exactly?"
YOU NEED TO PUT AN END TO IT. YOU NEED TO DO IT NOW.
Adam sighs. It's no use arguing with God. You never win.
—
An Aberrant Mind
Ken MacGregor
ABERRANT is defined as unusual, abnormal or different. The stories in this book not only differ from most of what you read, but also wildly from each other. A retired school teacher takes on an elder god and his minion; a werewolf picks fights with sea creatures; a neighbor's lawn may be eating people. Twenty-two stories: scary, funny, weird and different.
In these pages, you will find darkness and fear, revulsion and terror. Mixed with it, however is quite a bit of humor. Sometimes both happen at the same time. So, open it up, join Jim as he fights off zombies with a potato cannon; witness the bloodbath reunion of the first man and his homicidal son; enjoy the monsters, the demons and the deranged.
A word of warning, though: you may never eat a bagel with lox again.
Available for purchase at:
Amazon:
US | UK | Canada | Australia | Germany | France | Spain | Italy | Japan | Mexico | India | Brazil
***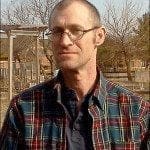 ABOUT THE AUTHOR – Ken MacGregor's work has appeared in over fifty anthologies, magazines and podcasts. Ken is a member of The Great Lakes Association of Horror Writers and an Affiliate member of HWA. You can find Ken on Amazon, Goodreads, Facebook, and at ken-macgregor.com. Ken's the kind of guy that, if he found himself stranded somewhere with you, would probably eat you to survive. Ken hopes you enjoyed the stories in this collection and that you sleep just a little less well because of them. Ken lives in Michigan with his family and two unstable cats.
Twitter | Facebook | Goodreads
Giveaway information:
Sirens Call Publications will be giving away digital copies of An Aberrant Mind by Ken MacGregor to 5 (five) lucky winners! Follow the link to enter for your chance to win!
About the Author
Latest Posts
Stuart Conover is a father, husband, published author, blogger, geek, entrepreneur, horror fanatic, and runs a few websites including Horror Tree!