The Horror Tree Presents… An Interview with Stephen Herczeg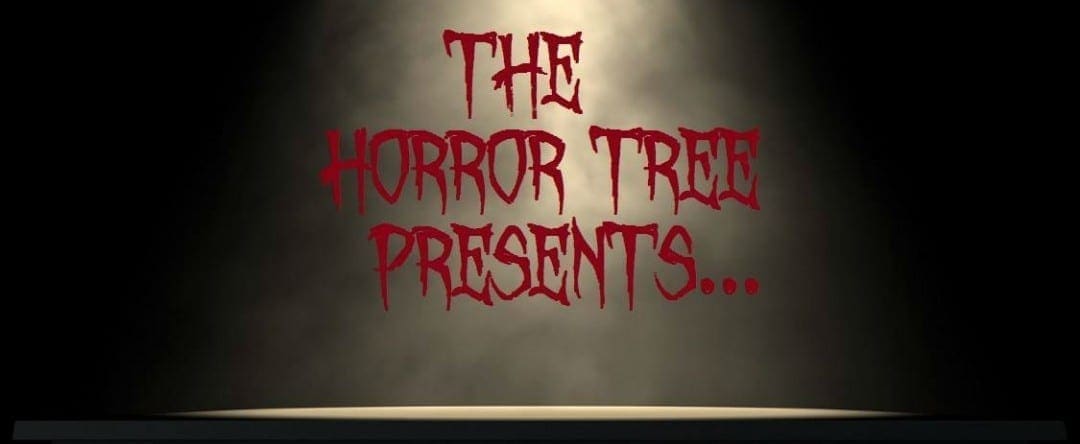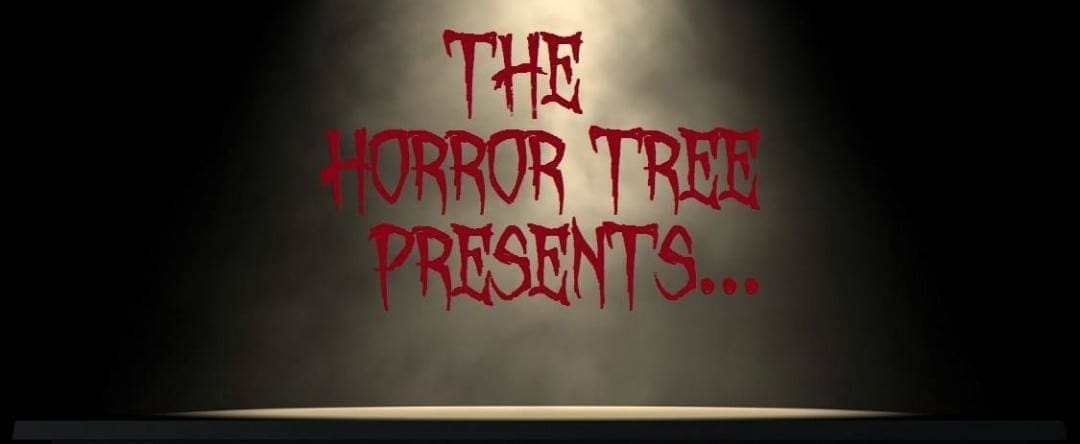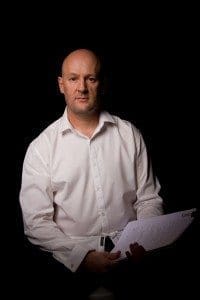 Derek – Stephen – I suppose we should start with how did you get into writing horror?
Stephen – I'd probably blame my Grandmother for introducing me to horror. When I was a kid, she corrupted me and would let me stay up and watch "Deadly Earnest's Awful Movies" and "The Night Stalker". The first story I wrote, when I was about 9 years old, was called "The Cat" and was my own version of a Night Stalker episode.
Derek – Is there something that appeals to your nature in the horror genre?
Stephen – The most enjoyable aspect about horror is the way that a great writer (Stephen King and James Herbert do this well) can paint a character and build empathy with that character, then put them through all sorts of hell before eventually dispatching them in the most unexpected or hideous way possible or bringing them back safely. It's that building stories on the back of taking simple, ordinary folk into a terrifying world and seeing whether they survive that makes the genre so involving.
Derek – Alright, so when did you first get published and can you tell us a bit about that experience?
Stephen – I've only recently been published in the last couple of years, previous to that I had mainly been writing film scripts for a number of years, but a friend sent me a link to a call for submissions from Hunter Anthologies for their Sproutlings anthology of plant based horror stories. I thought I'd give it a crack and managed to crank out a couple of stories which were accepted for publication. I'll admit the first versions read like short scripts, so I had to relearn the art of prose writing and take both through a large number of rewrites until they read like stories. Since then I've been refining my style.
Derek – At this time how many stories do you have published and where can our readers find them?
Stephen – So far, I have four short stories and one non-fiction piece published. They are:
I also have two other longer stories to be published later this year. These are:
"The curious case of the sleeper" to be included in the "Sherlock Holmes in the realms of H.G. Wells" anthology by Belanger Books; and
"Eyes of Glass" to be included in the "Below the Stairs: Tales from the Cellar" anthology by OzHorrorCon.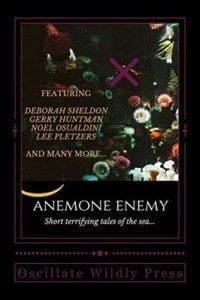 Derek – Where do you find your inspiration for your stories?
Stephen – That's the Stephen King question. To be honest inspiration can come from anywhere. As an example, one day I was walking to get lunch and wondering "what would happen if someone was walking along and suddenly their head exploded". From that I wrote my feature length screenplay and associated short story "Death Spores". The important thing is not where the ideas come from but to capture them and work them through to see if something can grow from the germ of an idea into a fully realised story.
Derek – When did you first know that you were going to be a writer?
Stephen – I think it's always been there in the back of my mind. I was a voracious reader as a kid and teenager. My Mum reckons I hated the old "Dick and Jane" books, but I'd always have my head in a dinosaur or monster book. I read the Lord of the Rings when the original animated movie came out in 1978 (I was 13). I didn't really take writing seriously until I was in my twenties. I wrote a few short stories and actually completed two 75,000 word novels. Both are crap, so I turned my attention to feature film scripts and have written sixteen so far, with a few gaining some kudos in international competitions. As I mentioned earlier, I came back to prose writing about three years ago and I'm loving it.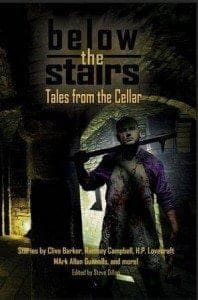 Derek – As you continue on in your career is there a point where you can look back and say yeah that is the moment that I knew that I was going to make it?
Stephen – For some strange reason I've always had a dream that one day I'd come across a novel I've written in an Opportunity Shop. That would tell me that I not only finished writing a novel, but got it published and printed, then someone bought it and thought enough about it to donate it to charity rather than just toss it in the recycling.
I reckon that would be the moment that I realise I've made some sort of mark in the literary world. I may never make a cent out of it, but at least someone may have read my book and there's every chance that someone else will buy it and read it. I'd probably have to stop from buying it myself.
Derek – When did you first start writing?
Stephen – Apart from some formative stuff that I wrote in school, I think it all started again when I joined Toastmasters in the early 90's. I had to write speeches and it sparked something off in me. I cobbled a few short stories together, entered a couple of Women's Weekly and Australian Woman's Forum competitions and even managed to get a couple of short pieces published in Picture magazine for their "My Funniest F***" column.
I then proceeded to write two novels, Dreamkiller and Sandman. I read some of that writing now and cower in fear at the atrocity pervading my mind, but it was a learning experience. The novels were quite short (75,000 words) but told fairly wide spanning stories, so I started learning script writing. Again, my early attempts are terrible but at first it's all about learning the craft. I've now written sixteen feature length screenplays and numerous short scripts. I've made a few short films from them myself and had (one is in production) a couple made by an overseas company "Dark Fire Productions". Four of my scripts, "Death Spores", "Control", "Dark are the Woods" and "Titan" have placed or won in international competitions, so I'm pretty stoked by that.
A few years ago I took up prose writing again. My first few attempts were flash fiction and as my skills have grown I've embarked on longer works. My latest piece to be published "Eyes of Glass" is 9,600 words. I've joked with my wife that I should attempt another novel. There was much groaning as she knows how lost I get when I'm deep into a project.
Derek – Can you tell our readers about your any unique experiences that have come up because you are a writer?
Stephen – I think the most fun part about being a writer, and now a published author, is the look in peoples' eyes when they find out. I'm a little used to it cause I've also been a singer in a rock band, so the reaction is similar. But the average person harbours a deep desire to be a writer. They picture Stephen King and imagine it's the life of a rock star or movie star. When we all know the reality is that most of the time we sit in front of a keyboard and zone out from the world, and that there's not a lot of money straight off the bat, only after years of hard graft. But it is a great ice breaker and gets people interested in you; in fact discussing my writing was the opening ten minutes of a recent job interview.
Derek – What has been your most favorite thing to write, so far?
Stephen – I think one of my favourites was "Death Spores". I took the seed of an idea about a dude walking along and having his head explode and turned it into a 110 page screenplay. The central story is about a meteor crashing to Earth and unleashing the zombie apocalypse via a space fungus. I didn't hold back. I had exploding heads. Limbs chewed off left, right and center. Dudes gnawing off their own hands. Corpses in a hospital getting up off their gurneys and having their guts spill out all over the floor. It was all good fun and I took the opening sequence and turned it into the short story that was my first published piece.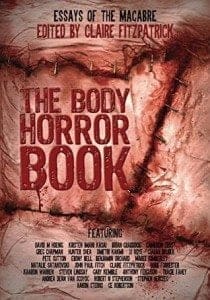 Derek – How do you find time to balance your personal life and writing?
Stephen – I just steal time. I've got two primary school aged kids, plus I'm a Taekwondo instructor, plus in winter I coach my daughter's soccer team, so I steal time where I can.
I'd love to set up a niche and allocate a fixed period to writing every morning, but it just won't happen. From 6:30am till 8:00pm, its domestic bliss (read mayhem), then a couple of hours, at best, to relax the day away, but that includes running Herczeg Inc. So, I snatch time here and there at night or lunch times at work or when it's quiet and I've got a lull in the hubbub of my employ.
When ideas spring, then I record them on the phone or on the laptop. I keep a mind map open on my desktop and add ideas or research when I can. I'm usually kept awake by ideas that are percolating and even in the shower manage to string thoughts together, though usually forget them once I'm dry.
Derek – Alright so without giving to much away, what projects are you working on currently?
Stephen – I have a forgotten project that I need to get back to called "All Creatures". It's a feature length script about animals going wild down the south coast of New South Wales. I'm about 27 pages in and have it mostly plotted out, just got to pull my finger out and get back to it.
On the cards are one short story for an anthology that I found through the Horror Tree newsletter, so thank you guys for the leads. Not only are they a great way to find out who's looking out there, they get your creative juices flowing. Plus I have another short in the works for an anthology associated with one of my previously published stories. Both will be around the 5,000+ mark, so will take a bit of dedication and time.
Also, around November the theme for a local Canberra short film competition (held in March) is released. I've entered a couple of times with no real success, but am keen again to get the crew back together for another crack.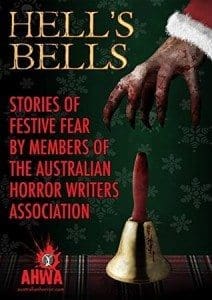 Derek – Please tell our readers who are your favorite authors and why?
Stephen – James Herbert is my all-time favourite author. I read the Rats trilogy when I was a teenager and just loved the way he weaves vignettes together by building up characters, fleshing them out with empathic stories then kills them off in gruesome ways. One of my prized possessions is a signed first edition of "Ash" and I was devastated when he died a few years ago.
My other favourite is Stephen King. I have collected 39 first edition hard covers and I've read "On Writing" about five times so far. I just love the simplicity of King's style and the way he can create straightforward everyday characters and put them through hellish situations. I've tried emulating his process but it always comes out as a mess. I'm anally retentive so I need to plan out to keep the story tight.
Derek – Do your feel that your style is related to the authors that you read?
Stephen – I'd probably like to think that my style is similar to King or Herbert, but I know that's not the case. The editor that helped me with my latest story said that it read almost like a film script. Probably due to the fact I've spent twenty years writing film scripts, which strips away all the descriptive and florally text normally found in great prose writing.
That's my next aim, to develop my style to be more expansive. My ultimate aim is to reach the beautiful style of Clive Barker, but I think that's more a dream and will take a lot of work.
Derek – Do you use beta readers; can you tell us how that experience has been for you?  Does it help?
Stephen – I've used a similar system with some of my film scripts. I've sent them out to other film makers for their comments, but the problem being that most of the feedback I receive is basically how that person would write the script not an analysis of the story itself.
I went through a full script edit with a Los Angeles based editor with "Control". The process was brilliant as her feedback was totally independent and the final version was stripped back and rewritten from scratch. A lot of hard work, but very worthwhile.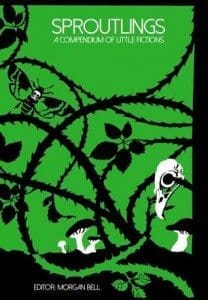 Derek – Where can our readers get in touch with you if they want to become a beta reader for you?
Stephen – Happy for anybody to look me up on Facebook (Steve Herczeg) and PM me, or I can be contacted through my film production company's email address: [email protected].
Derek – Where can our readers follow you on your amazing journey?
Stephen – I must admit I've been very slack in setting a decent social media presence and need to pull my finger out. I mostly post to my personal Facebook page and also to the one dedicated for the feature film I'm trying to get off the ground "Control".
https://www.facebook.com/steve.herczeg.3
https://www.facebook.com/ControlTheMovie/
Derek – So, a question I ask everyone, if you could be any animal, what animal would it be and why?
Stephen – I would be a Rhinoceros. To me a Rhino is the sort of beast that gets out there, puts its head down and just keeps going. No matter what crap gets in the way or is thrown, it just ignores everything and continues on.
In fact I have a collection of carved Rhinos at home. I think there's about fifteen made from all sorts of materials (wood, metal, ceramic, crystal).
Derek: Thank you so much for your time.  It has been such a pleasure working thus far. I am excited to see what you come up with next.  I am really looking forward to following you and your career path.  I see great things in the future for you.   
About the Author
Latest Posts
Derek Brown is a caring father, a loving husband. He has been writing since before the dawn of time, or since he was old enough to learn how. He has self-published one book already, Until the End, which will be enjoying a paperback release in late 2017. As a result of the screaming voices in his head he has almost finished his second book, An untitled collection of short horror stories and dark twisted poems. When he isn't being tormented by the demonic voices he is a full-time nurse. Derek is probably the biggest, Bob's Burger's Fan to ever write horror stories. He also somehow manages to find time to Cosplay as, Batman, The Dark Knight and can been seen cheering up the faces of children at hospitals and schools. As if he wasn't busy enough he also is photography. Horror photographs coming soon. He also enjoys video games, watching movies (sometimes directing short films), and zombies. Please feel free to contact him anytime, he doesn't sleep much if you can't tell.