8 of the Scariest Horror Books Ever Written
8 of the Scariest Horror Books Ever Written
Horror is a popular genre in literature, film, and television. It can be defined as a genre intended to scare, shock, or terrorize its readers or viewers.
Some of the most famous horror books ever written include Stephen King's The Shining, Anne Rice's Interview with the Vampire, and Bram Stoker's Dracula. These novels have all been made into successful movies and have helped to shape the modern horror genre.
What makes a horror book truly scary? Is it the suspenseful plot? The gruesome descriptions of violence? The shocking twist endings? Or is it something more subtle, like a feeling of unease or dread that lingers long after you've finished reading?
There are no easy answers to what scares us, especially if you only use imagination reading a book. Unlike horror YouTube videos, you can't always get the suspense when reading horror books. 
But one thing is for sure: the following eight books are some of the most terrifying, suspenseful, and downright chilling horror novels ever written that you should know.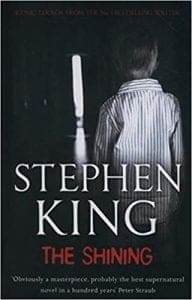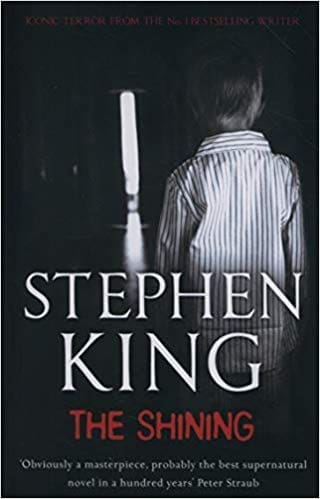 1. The Shining by Stephen King
The Shining is a horror novel by American author Stephen King, published in 1977. It is King's third published novel and first hardback bestseller. 
The story follows the misfortunes of the Torrance family after they are hired as caretakers of the Overlook Hotel during its off-season. Initial reception to The Shining was mixed; critics praised its immersive atmosphere and clever use of point of view but criticized its dense prose and unclear plot. 
2. Interview with the Vampire by Anne Rice
Interview with the Vampire is a novel by Anne Rice that was published in 1976. The novel tells the story of Lestat, a vampire who becomes bored with immortality and decides to become a vampire hunter. The novel was made into a film in 1994, starring Tom Cruise and Brad Pitt.
While initially met with mixed reviews, the novel has since become one of Rice's most popular works, spawning numerous sequels and adaptations.
3. Dracula by Bram Stoker
Dracula is a novel by Bram Stoker, first published in 1897. It tells the story of Count Dracula's attempt to move from Transylvania to England so that he may find new blood and spread the undead curse, and of the battle between Dracula and a small group of people led by Professor Abraham Van Helsing.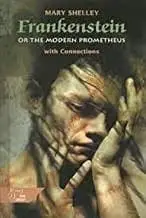 4. Frankenstein by Mary Shelley
Frankenstein, or The Modern Prometheus, is a novel written by Mary Shelley in 1818. It tells the story of Victor Frankenstein, a scientist who creates a monster made from pieces of corpses. Frankenstein is one of the earliest examples of science fiction and still remains one of the most popular and widely read books ever written.
Shelley wrote the novel when she was 18 years old. The novel has been adapted into other works, such as films, television shows, and graphic novels.
5. The Exorcist by William Peter Blatty
The Exorcist is a novel by William Peter Blatty, first published in 1971. It is a supernatural horror story about the demonic possession of a young girl and the priests who attempt to exorcise the demon.
The book was adapted into a successful motion picture in 1973, starring Linda Blair. The movie was nominated for 10 Academy Awards, including Best Picture, and won two for Best Sound Mixing and Best Screenplay Based on Material from Another Medium. It is considered one of the best horror movies ever made.
6. Carrie by Stephen King
Carrie is a novel by Stephen King, first published in 1974. It tells the story of a young girl with telekinetic powers tormented by her classmates and religious zealots at school and her overbearing mother at home. The book was made into a successful movie in 1976.
7. The Omen by David Seltzer
The Omen is a 1976 horror novel by David Seltzer. The novel concerns the Antichrist, a child born to Satanists, and the efforts of a group of people to stop him from fulfilling his destiny. The Omen was published on May 15, 1976, and became a best seller. It was nominated for the World Fantasy Award for Best Novel in 1977.
The book was adapted into a feature film in 1976, and two sequels—Damien: Omen II and Omen III: The Final Conflict—was released in 1978 and 1981, respectively. A remake was released in 2006.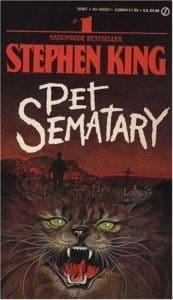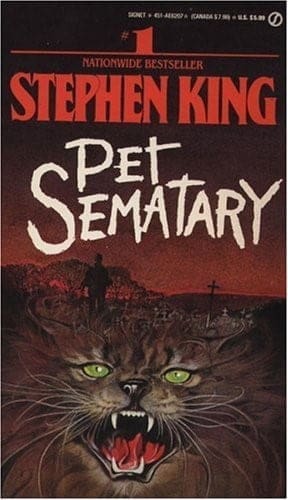 8. Pet Sematary by Stephen King
Pet Sematary is a horror novel by Stephen King, published in 1983. The story follows the Creed family after moving from Chicago to rural Maine and discovering a pet cemetery that acts as a gateway to the undead. King has said the book is about "the things we do for love" and that the death of his cat had inspired it.
The novel was adapted into a 1989 film directed by Mary Lambert and a 2019 remake directed by Kevin Kölsch and Dennis Widmyer.
Takeaway
If you love and crave horror books that would surely send chills down your spine, the list provided above is a great place to start. These are some of the scariest and most popular horror books ever written in the history of literature. So, if you think you can handle it, go ahead and start reading! Who knows, maybe you'll find your new favorite horror novel on this list.