Today, Angelique joins us with the second week of September 2022's Market Round Up!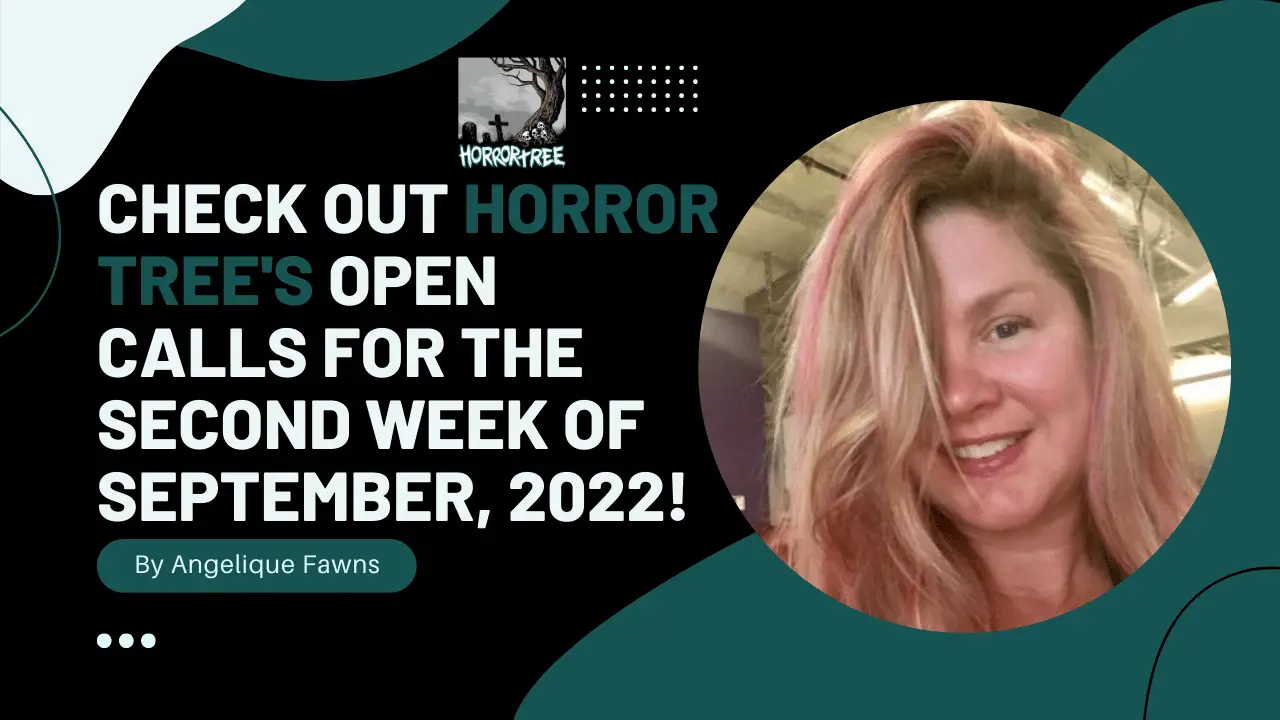 Hello everyone!
While Belinda is away, we have a rotating set of hosts to share our latest favorite paying markets for writers to share with you. Today, we're joined by one of our most active interviewers, Angelique Fawns!
We're halfway through September, and Spooky Season has kicked off! While some might try to save Halloween just for the month of October (or even just the 31st,) we believe that they're wrong. Much like Christmas for some, this is a holiday that needs months to truly savor. This week's round-up is short but sweet and I think you'll enjoy them!
Now, to show off some of our favorite open calls from the week:

https://youtu.be/1eAa5okIPBM
The links to the calls that we're focusing on this week can be found below!
Worldweaver Press's Solarpunk Creatures
Dreamforge Magazine's Fall Window
Substack's October 2022 Window
Pride Book Cafe's Fable: An Anthology of Horror, Suspense & the Supernatural
Midnight & Indigo Fall Window
Mirror World Publishing's Novel and Novella Window
If you're looking to support Horror Tree, please be sure to subscribe to our Patreon: https://www.patreon.com/horrortree
Donate to our Ko-Fi: https://ko-fi.com/horrortree
or order one of our recent editions of Trembling With Fear!
You can find Trembling With Fear: Year 5 here: https://www.amazon.com/dp/B0B3GK87LQ
and
Trembling With Fear: More Tales From The Tree: Volume 4 right here: https://www.amazon.com/dp/B0B3GL25YJ
Thanks for joining us,
– Angelique and the Horror Tree Staff
About the Author
Latest Posts
Angelique Fawns writes horror, fantasy, kids short stories, and freelance journalism. Her day job is producing promos and after hours she takes care of her farm full of goats, horses, chickens, and her family. She has no idea how she finds time to write. She currently has stories in Ellery Queen, DreamForge Anvil, and Third Flatiron's Gotta Wear Eclipse Glasses. You can follow her work and get writing tips and submission hints at http://fawns.ca/.