WIHM: My Childhood Love Of Horror Hammer Films and FANEX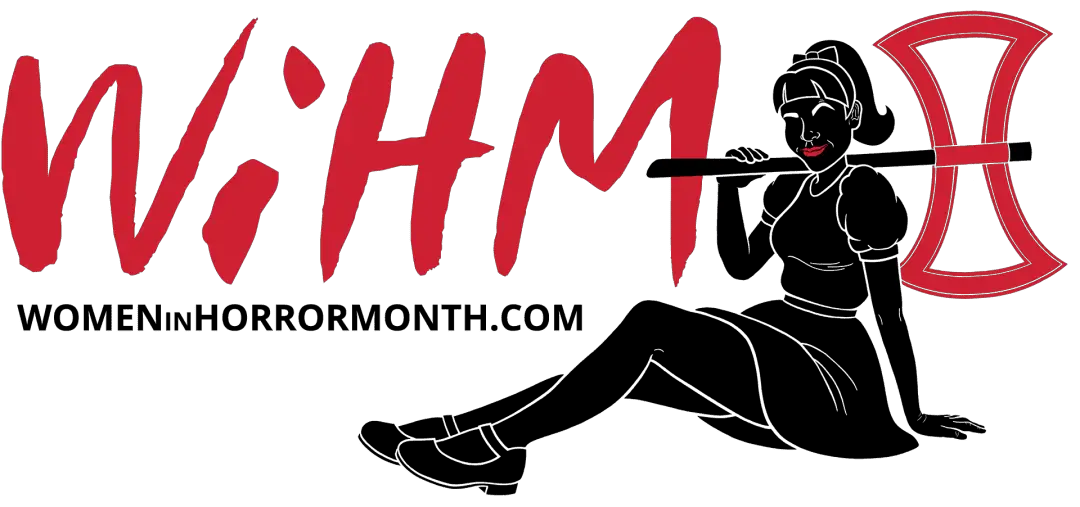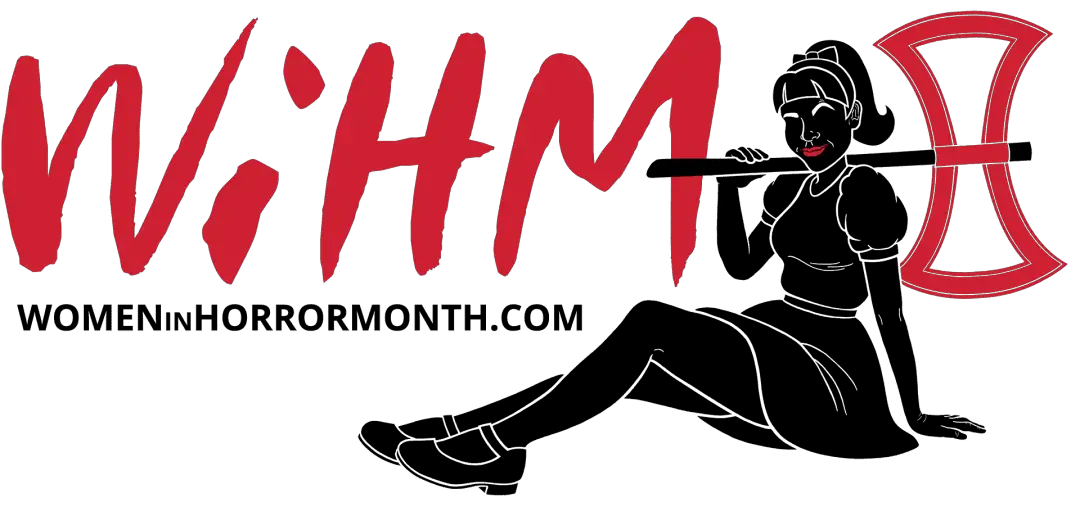 My Childhood Love Of Horror Hammer Films and FANEX
By: E. A. Black
I lived a sheltered life and not by choice. I was not allowed to read horror books when I was a kid. My mother wouldn't even let me read Sybil when the book first came out because of how Sybil's mother had abused her. She didn't know details but she only knew it wasn't comfortable. I ended up sneaking the book from a friend and devouring it in a day. I saw Mom's point about the abuse but despite that the book made a lasting impression on me. Too bad it later turned out to all be made up.
My mother couldn't police my TV viewing, however. Every Saturday I got out of bed in time to watch Creature Feature and Ghost Host from 11 pm until about 2 am. I'm sure she knew. For some reason, she didn't mind. Maybe it's because the movies were silly and I described them that way. I played them down so I could watch them. If she thought they were funny she'd not bother me about them. I told her that The Killer Shrews were really German Shepherds in goofy costumes. Godzilla was just plain nuts. Those movies weren't very scary but I still loved them.
I didn't tell her about Hammer Films. Hammer was really my introduction to horror movies.
My first Hammer Film was Dracula Has Risen From The Grave. I saw it with my best friend Susan and another friend Donna at the local elementary school all blown up on the big screen. We sat in the front row. I had never seen anything like that before. The neck wounds weren't two little pinpricks. They were bruised and bloody. I was about 12 when I saw this movie and it scared the piss out of me. Seeing the first female victim hanging from the bell clapper upside-down nearly had me screaming out of the auditorium but I stayed put. Luckily, Donna had already seen it three times so she told Susan and I when the scary parts were so we could put our hands over our eyes so we wouldn't see anything. Two hours later I left the school a quaking mess. I loved it! Today, this one remains one of my favorite Hammer Films.
A few years later in the 1970s, Hammer Films aired at stupid o'clock in the morning on TV and I'd watch every one of them. I developed a mad crush on Peter Cushing. He is my favorite actor to this day. I saw Horror of Dracula, The Curse of Frankenstein, The Mummy, The Vampire Lovers, Countess Dracula, Frankenstein Must Be Destroyed, and many more.
By the time the '80s rolled around, I attended my very first convention, which was a horror convention called FANEX, held in Baltimore, Maryland. FANEX was about all the classic horror films including Hammer and the schlock movies from the 1950s and 1960s. I met my first horror movie heroine, Veronica Carlson. I immediately recognized her from Dracula Has Risen From The Grave. I actually talked to her without my tongue tying up in knots. She was very gracious and a class act. I remember liking the way she dressed. She was class all the way. I learned she gave up acting when directors wanted her to do nude scenes. She refused. I met her later at another convention. She left the movie world with her husband and moved to Hilton Head, North Carolina to open her own art gallery. She was a painter. I was happy she thrived and was living the good life.
She told the huge FANEX audience stories about Peter Cushing and Christopher Lee getting tossed out of a movie theater for laughing too loudly and making too much noise while watching Warner Brothers cartoons. Those two loved cartoons. I learned a great deal about my favorite actor Cushing, including how he was a delight to be around. It was no accident he was called The Gentleman of Horror. No one had a bad thing to say about him. Even Carrie Fisher had a hard time hating him as Grand Moff Tarken on Star Wars because he was such a pleasant and amiable person in real life. I never had a chance to write him a fan letter because I didn't know where to address it. I also never met him. However, during one FANEX I attended the staff sent him and Vincent Price get well cards. Cushing had recovered from cancer and had a hip replacement. His doctor forbade him to leave England for health reasons. He was honored to be asked to attend FANEX and wanted to come but was unable to. I signed the cards and left a nice note for Cushing on his. I promise I didn't gush too much. LOL
I also saw Ingrid Pitt and Yvette Vickers. As you probably know, Pitt is a Hammer Horror Queen who starred in two of my favorite Hammer Films – The Vampire Lovers and Countess Dracula. Vickers starred in The Attack Of The 50 Foot Woman, a movie I had never seen until FANEX came along. She was in her 50s at the time I saw her and she dressed in tight black spandex and played guitar and sang in a heavy metal rock band. She performed at FANEX. I had a blast!
There are plenty of horror movies that made lasting impressions on me as a kid and they even influenced my taste in horror fiction as well as my own fiction writing. Here is a short list. My mother had no idea I had seen these movies. Heh heh.
Quatermass and the Pit
The Fly
The Blob
The Haunting
Roger Corman's Poe movies
The Legend Of Hell House
The Killer Shrews
The Flesh Eaters
Theater of Blood
Willard
Rebecca
Whatever Happened To Baby Jane
Hush Hush Sweet Charlotte
Burnt Offerings
The Nanny
(Yeah, I liked Bette Davis. She could chew up that screen!)
Die Monster Die
Matthew Hopkins: The Witchfinder General (aka The Conqueror Worm)
Sadly, FANEX is no more. That one has always been my favorite convention, and I'd been to numerous conventions and even two WorldCons as a guest speaker. FANEX was large but intimate and the guests were delighted they had such a great fan base. They were approachable and amiable. I didn't have to pay huge sums of money for autographs. I didn't have to wait in line to talk to them. FANEX was informal and fun. To this day, I appreciate the horror icons I met and learned from. They brought joy to my childhood that continues into my adulthood. I'm also happy Hammer was resurrected with some fine films like The Woman In Black and Wake Wood. The more horror, the better!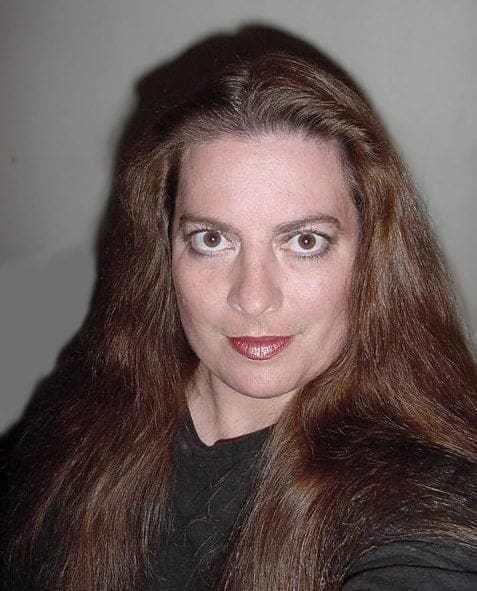 E. A. Black
A. Black writes erotica, dark fiction, and horror. Her fiction has appeared in Stupefying Stories, Zippered Flesh 2: More Tales Of Body Enhancements Gone Bad, Midnight Movie Creature Feature 2, Teeming Terrors, Wicked Tales: The Journal for the New England Horror Writers Vol. 3, Mirages: Tales From Authors Of The Macabre(edited by Trent Zelazny) and more. Her story Invisibleshall appear in Zippered Flesh 3: Yet More Tales Of Body Enhancements Gone Bad in late 2017. She lives on the Massachusetts coast in Lovecraft country with her husband, son, and three cats. The beach calls to her every day, and she takes inspiration from it. She has yet to run into Cthulhu. Visit her web site and her Amazon Author Page.
About the Author
Latest Posts
Stuart Conover is a father, husband, published author, blogger, geek, entrepreneur, horror fanatic, and runs a few websites including Horror Tree!