It Is Time For "More Tales From The Tree" As Volume 2 Has Been Released!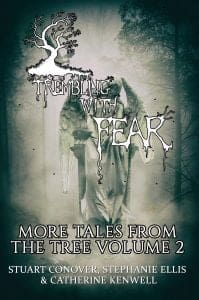 Folks, I'm thrilled to share with you that today 'Trembling With Fear: More Tales From The Tree: Volume 2' is now available on Amazon! This one is joining last week's release of '' and we have a pre-order for the digital copy of 'Serial Killers Volume 1' which is due next week.
As for the current collection? 'More Tales From The Tree Volume 2' will contain all of the holiday releases, contest winners, and Unholy Trinities which we had released in 2019 on the site with our serialized stories due out in next week's release.
This is the first of our two releases this year which has Catherine Kenwell helping out on editing duties.
This year, our "Trembling With Fear" series has continued to expand and our Specials have grown once more. From holiday-themed stories to contests and Unholy Trinities, we have more tales from authors you'll love to sink your teeth into!

This release collects all of the holiday-themed stories, contests, and Unholy Trinities which we've released in 2019 on Horror Tree.
Available on Amazon!
About the Author
Latest Posts
Stuart Conover is a father, husband, published author, blogger, geek, entrepreneur, horror fanatic, and runs a few websites including Horror Tree!