WIHM: An Interview with Azzurra Nox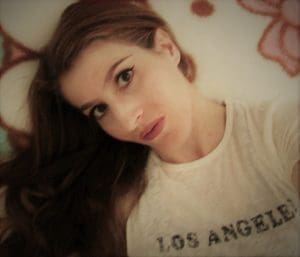 Interview with Azzurra Nox, publisher of Strange Girls in Horror
Strange Girls in Horror has just been released in February, during Women in Horror Month. This anthology features 22 female authors bringing their dark tales of "girls who dare to be different". Vampires, selkies, murderous mermaids, succubus and possessed dolls are just some of the strange ladies within these short stories.
Azzurra Nox is an avid fan of the horror genre, and this is her second anthology featuring an all-female cast. Her first anthology My American Nightmare had a successful debut and was published in 2017. Nox likes to showcase the work of women in a genre she feels is often dominated by men. She is the founder of Twisted Wing Productions, and also an author of a paranormal urban fantasy called Cut Here.
I have a story in this anthology, and took the opportunity to interview Nox about her obsession with the horror genre. 
AF: How did you get interested in horror?
AN: I've always been interested in horror. It started around the age of two when I used to watch Elvira's Movie Macabre.  My dad was also a big fan of horror and so was my mum, so they didn't mind me watching horror movies at a young age, even cause my dad would always tell me that everything in the movies were just "Hollywood" and unreal, so I never was scared or had nightmares. I always saw them as an entertaining genre. Kind of like how people love to go on rollercoasters, or go sky diving, horror is a genre that helps you explore fear in a somewhat safe setting of your own home.
AF: What kind of writing do you do yourself?
AN: I've done all sorts of different writing in the past. But I didn't return to horror till I published my paranormal YA novel, CUT HERE in 2015. My latest publications have mostly been short stories as those are easier and faster for me to write. This summer, the short story "Fragile Fruit," that I wrote with Erica Ruhe will appear in the anthology put together by Running Wild Press. It's a literary short story with some elements of darkness to it, because I always love to explore the darkness in people and situations.
AF: How do you find time to write/do your own publishing?
AN: I actually make time to write. I used to do a lot of writing at night, but since I work a full-time job as a graphic artist that requires me to wake up early in the morning, I've found that harder to do. So now I do most of my writing in the early mornings before work and then work on editing in the afternoons. I also have a lifestyle blog www.theinkblotters.com that I update twice a week, so that's another thing I have to plan a week or two weeks in advance. If you have time to binge-watch shows on Netflix, then you can find time to write if you're serious about your writing. I know that we have far more distractions now than we ever did in the past, but you have to prioritize what is important to you, and writing is important to me so I make the time for it, even if it means that I don't have time to watch shows.
AF: Do you fundraise, or how do you get the money and assets for your anthologies?
AN: No, I don't crowdfund for the anthologies I've put together. The money that I use for the Women in Horror anthologies have been my own. And the money I made from My American Nightmare were invested in putting together Strange Girls. I know a lot of people do crowdfund and it's a wonderful way to receive money for projects, and I did that for a short horror film I put together, but ultimately for it to be successful you have to put a lot of time and energy into it, and I'd rather use that time and energy towards the actual project, especially since I am the only one behind the whole publishing process.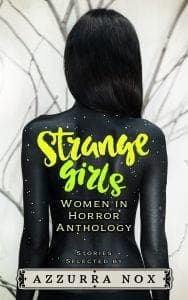 AF: What is the best way to market your anthologies?
AN: Marketing takes a lot of trial and error. Luckily, Strange Girls is my second anthology, so I know what worked for My American Nightmare and what didn't. Some of the best ways to market the anthologies or any book, really, is to have it up on NetGalley as that will help with finding reviewers. If you don't have the money to pay for that then you can always use Booksprout, only you won't be able to receive as many reviewers. Book blog tours are another way to get your book out there. And don't underestimate the power of finding book bloggers and bookstagrammers (book loving influencers on Instagram) that focus on your niche, as they have a very powerful audience. I do a lot of marketing on Twitter too and have found that a lot of the preorders have arrived from there. Plus, if you have your own personal blog that has a decent following, it also helps in self-promoting. You have to be very proactive and seek people out in your genre. This can mean contacting indie bookstores that stock books in your genre to stock your book or newspapers or websites.
AF: How do you find your writers?
For both anthologies, I asked if I could have my call for submission listed on The Horror Tree as they specialize in horror writers and many of the writers I have accepted for my anthologies have come from there. I also put out my call for submissions on both my blog and website, Facebook, Twitter, and have contacted several horror authors asking if they would be interested.
AF: What is really exciting you in the horror field currently?
AN: I'm really loving the emergence of female directors in horror. Even people that you wouldn't readily think would be in horror like the actress, Romola Garai who just debuted her first featured directed horror film, Amulet at the Sundance Film Festival. And I love seeing all the new horror female authors releasing some very exciting YA titles. Some of the past YA horror I've enjoyed have been The Cure for Dreaming by Cat Winters, The Forest of Hands and Teeth by Carrie Ryan, This is Not a Test from Courtney Summers, Pretty Monsters by Kelly Link, and Another Little Piece by Kate Karyus Quinn, just to name a few. 
AF: What are your plans for your press in the future?
AN: I look forward to putting together more Women in Horror anthologies in the future! By far, those have been the most fun to do because writing is a solitary task, but when you work with other authors then you're able to forge new friendships and I think it's important for writers to have friends that are writers too because they will be able to understand many of your struggles that your non-writer friends may not comprehend.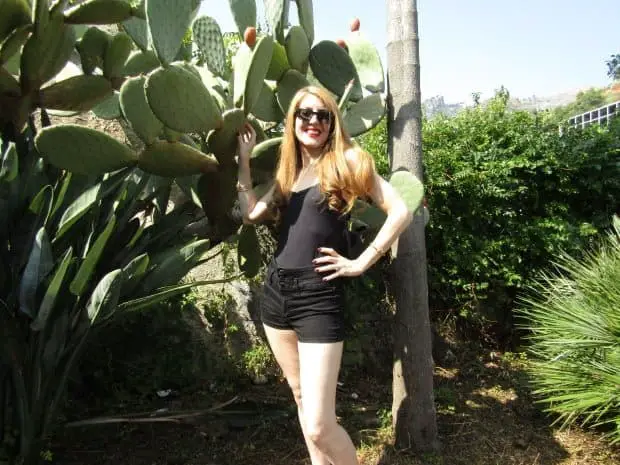 About the Author
Latest Posts
Angelique Fawns writes horror, fantasy, kids short stories, and freelance journalism. Her day job is producing promos and after hours she takes care of her farm full of goats, horses, chickens, and her family. She has no idea how she finds time to write. She currently has stories in Ellery Queen, DreamForge Anvil, and Third Flatiron's Gotta Wear Eclipse Glasses. You can follow her work and get writing tips and submission hints at http://fawns.ca/.