WIHM 2022: An Interview With Editor Nico Bell
In celebration of Women in Horror Month, we are continuing to highlight some of the amazing work that women have been doing compiling and editing magazines and anthologies in the horror industry. We're continuing our Women Who Edit Interview series with Nico Bell.
Could you introduce yourself, and tell us a little about you?
I'm Nico Bell, a horror author, editor (Shiver: A Chilling Horror Anthology and co-editor of Diet Riot: A Fatterpunk Anthology), and book reviewer. Originally, I wrote romance and inspirational fiction, but I made the switch to horror in 2017. I love all things scary, especially B-camp movies and books with strong female protagonists. I also enjoy editing and helping fellow authors achieve their writing goals. I've been in publishing for ten years, and I have enjoyed every single second of it!
What is (or was) the most rewarding aspect of editing an anthology, magazine, or collection?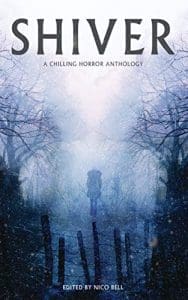 I love working with authors! I'm truly grateful to all the authors I've worked with who have placed their trust in me. It's not easy passing off your beloved characters and plots to a stranger for critique, but I've had the pleasure of working with a large group of writers who have done just that! Whether it was working on Shiver or Diet Riot: A Fatterpunk Anthology, it's always a pleasure to meet new writers through editing and experience exciting imaginative premises and characters through their eyes. 
What is (or was) the worst aspect of editing an anthology, magazine, or collection?
It's horrible to send out rejections. As an author, I've received hundreds of rejections over the past decade, so I know how disappointing it can be to pour your heart on the page only to get a "this isn't for us" response. If I could, I'd publish every single story that comes my way, but realistically, cuts need to be made. It's never personal, but that doesn't make rejections any easier.
In your opinion, what are the most important aspects of creating a collection or issue?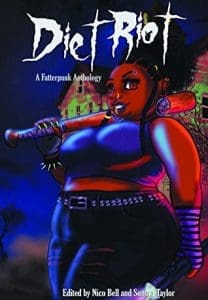 I'm co-editing Riot: A Fatterpunk Anthology with the fabulous Sonora Taylor. When putting this together, we wanted to make sure our theme of fat positivity was properly expressed. This was the most important aspect of piecing together the anthology. It's important to have a clear message represented by the collection and to execute that idea the best way possible.
Is there anything you'd like people to know about you or your work?
I'm always happy to consult with writers to discuss their needs. Those looking for an editor can contact me, and we'll go over expectations, rates, and timelines. 
If we'd like to cyber stalk you, where can we find you online?
I'm on Twitter, Instagram, and TikTok all under @nicobellfiction. My website is www.nicobellfiction.com
Link(s) to anthology/magazine/etc. you'd like our readers to check out:
Shiver: A Chilling Horror Anthology is available on Amazon:
https://www.amazon.com/Shiver-Chilling-Anthology-Nico-Bell-ebook/dp/B08M89PWSJ
Diet Riot: A Fatterpunk Anthology:
https://www.goodreads.com/book/show/59979983-diet-riot
About the Author
Latest Posts
Holley Cornetto was born and raised in Alabama, but now lives in New Jersey where she writes dark fantasy, horror, and weird fiction. To date, her writing appears in over a dozen magazines and anthologies. To indulge her love of books and stories, she became a librarian. She is also a writer, because the only thing better than being surrounded by stories is to create them herself. In 2021, she earned an MFA in fiction writing from Lindenwood University. She is a proud member of the Horror Writers Association.