WIHM 2022: An Interview With Editor Alex Woodroe
In celebration of Women in Horror Month, we are continuing to highlight some of the amazing work that women have been doing compiling and editing magazines and anthologies in the horror industry. We're continuing our Women Who Edit Interview series with Alex Woodroe.
Could you introduce yourself, and tell us a little about you?
My name is Alex Woodroe, and I'm a Romanian writer and editor of dark speculative fiction. I'm an aquiring editor for Tenebrous Press, a staff writer for the upcoming horror videogame Decarnation, and have acted as guest editor for Brigid's Gate Press, as well as being engaged to do so in the near future for CatStone Books and Dark Matter Publications. 
I've had some short fiction and non-fiction published, and always strive to infuse my country's spirit, history, and folklore in everything I do. I'm also a bit of a nomad, and love nature and the humans who inhabit it more than anything. 
What is (or was) the most rewarding aspect of editing an anthology, magazine, or collection?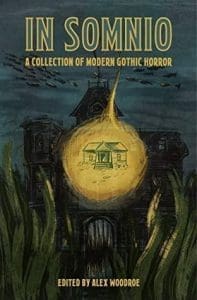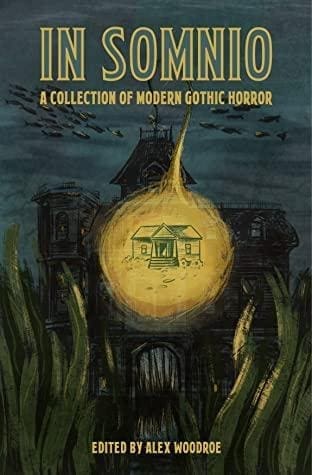 The most rewarding aspect of editing is always in the relationships I have the opportunity to form with writers and artists that sweep me off my feet. I've met so many true friends and so many authors I will be a fan of eternally by reading their work in my submissions email. I get the chance to champion their work, or even just to tell them the impact they made on me, and nothing could make me happier. 
Every open call means a guarantee that someone will move me, and it could be anyone. It could be any story. It's such a thrill, I don't think I'll ever get enough. 
What is (or was) the worst aspect of editing an anthology, magazine, or collection?
I know many others will tell you "having to send out rejections", because it is far and away the winner, so for the sake of variety I'll tell you the second worst! 
Self-doubt is a terrible companion and it's every bit as real for editors as it is for writers. We worry whether our choices will resonate with people. We worry whether we're selecting the right stories, putting them in the right order, and giving them the right editorial feedback. We worry about balancing doing our best for our authors while at the same time doing everything we can to ensure the publishing company is well represented, and gets sales, and has all the control it needs. At the end of the day, we get personally blamed for every story that—despite us loving it—happens not to resonate with a particular reader, and for every missed typo, and for every slow moment, and for all the subtext.
At least, that's how it feels sometimes! Since I divide my time between being a writer and an editor, I can safely tell you both sides of those fears are equally unfounded and unnecessary. Yes, there are always going to be people who don't resonate with what we do, but you know what? The ones who do, matter so much more. Whenever an author is happy with how I guided them, or a reader feels moved by something I selected, that's it. That's the cure to all fear and doubt. 
In your opinion, what are the most important aspects of creating a collection or issue?
The most important aspect of creating an issue is doing so from a place of trust. Firstly, trust in yourself and your gut—It's easy to get all up in your head and start making decisions that are rational, rather than emotional. Numbers, names, reach, references, comps, fit, everything swirls together and muddies the waters. But in the end, it's the emotions that will swell out of the end product and wrap around your readers, and it's my personal belief that our guts are almost always right. I also think this might be doubly important in the case of editors from cultures and backgrounds that have been underrepresented so far. Who else is going to show you what moves a migrant Romanian post-revolution woman editor if I don't? For better or worse. 
Then, trust in the authors. It's easy to, again, get all up in your head and end up over-editing. The more I work, the deeper my understanding that my job is to help that author be their best self, not to guide them into something I or the publisher or the reader desire. We don't know what we desire until we see it, despite often thinking we do, and trying to edit to our desire means eradicating all hope of surprising people with stories they never even imagined they'd love. It's my goal to trust the author and lean into their tendencies rather than pull away from them. Again, for better or worse—not every choice is going to be a winner, and that's normal. We also have to trust that it's okay not to be perfect.
Is there anything you'd like people to know about you or your work?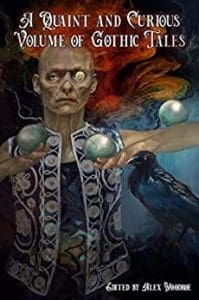 The same thing, I think, we all want people to know about our work. That I care so very deeply for it. That I hopelessly reveal so much of myself in everything I do, and I believe in my (and my authors') stories and journey. 
When I write, it's all about showing you this other world that I inhabit, both culturally and philosophically and in terms of experiences and influences. When I edit, it's all about finding the heart of the story that's in front of me, and cracking open as many ribs as I need to in order to expose it. 
Whatever's going on, just know that we all care very deeply and did our best.
Where can we find you online?
I'm always hanging out on Twitter @AlexWoodroe. If you want to know about my work as an author, check out https://alexwoodroe.com/, and if you're looking for my freelance services, you can go through https://woodroewriting.com/. Whatever else you need, be it insta or amazon, I've got a handy linktree:  https://t.co/rSNHSpnK7v 
Link(s) to anthology/magazine/etc. you'd like our readers to check out:
About the Author
Latest Posts
Holley Cornetto was born and raised in Alabama, but now lives in New Jersey where she writes dark fantasy, horror, and weird fiction. To date, her writing appears in over a dozen magazines and anthologies. To indulge her love of books and stories, she became a librarian. She is also a writer, because the only thing better than being surrounded by stories is to create them herself. In 2021, she earned an MFA in fiction writing from Lindenwood University. She is a proud member of the Horror Writers Association.