WiHM 12: Quick Six Questions With Sheri White

Welcome to The Horror Tree, and thank you for participating in Women In Horror Month. First, tell us a bit about yourself and your interest in horror.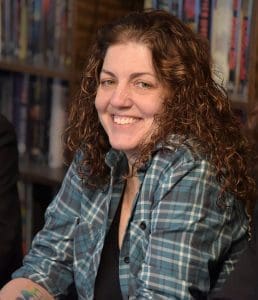 Thank you for interviewing me! I've loved horror almost all my life, but only started writing it about 20 years ago. I've always wanted to be a writer – I asked for a typewriter when I was about ten years old or so. I wrote my autobiography! It wasn't a long manuscript.
I believe my fascination with horror began when I was only two years old and watched The Wizard of Oz on TV. That was back when it was an event once a year, which is why my mother let me watch it with her. Funnily enough, even though the witch scared me, I developed a fear of tornadoes, even though we live in Maryland. Now, though, any big winds will provoke a fear response in me.

Why is Women In Horror Month important, and what do you say to someone who says 'Oh, I don't care if it's by a man, a woman, etc., as long as it's a good story'?" 

I think there are many horror readers who don't realize women can be just as vicious – maybe even more – than men who write horror. I mean, our lives are immersed in blood from the time we get our first periods. Some of us grow humans inside of us that take over our bodies and force themselves out causing excruciating pain. We are caretakers who see everything the human body does to itself as it ages. How can we not be good horror writers? We have been making men squirm since the dawn of time.
Those people who say they don't care about the sex of an author might be speaking the truth. But when they go to the bookstore, are they reaching for Stephen King or Shirley Jackson? It could be a conscious choice, or maybe it's due to not many women represented on those shelves – bringing us back around to the question.
Who are some Women In Horror (or other women) who have influenced your work, and why?
I mostly read men writers like King when I was a kid (this was in the 70s) because I was the only reader in my family besides my grandmother and the only one who liked horror. So my access to books by other authors besides King, Koontz, and Saul at the mall bookstore was limited. 
But in high school, I checked out a book of Shirley Jackson stories from the school library, and read The Lottery, and that blew me away. The story was quiet and subtle until the end, and fascinated me that not only such horror existed, but that it was written by a woman. After that, I looked for women writers every time I went to the library or bookstore. 
2020 will probably be remembered as a TERRIBLE year for many of us; tell me something GOOD that happened in the past 12 months.
Wow, I actually had to think about this and come back to it. Well, I was accepted to the Horror Writers Association anthology in 2018, something that I am still thrilled about (
Don't Turn Out the Lights: A Tribute to Alvin Schwartz's Scary Stories to Tell in the Dark
).
In August 2020, the editor, Jonathan Maberry held several author panels on Zoom. I have terrible anxiety about talking on the phone, being on camera, etc., but I pushed myself not to back out and actually had a good time.
What have you got planned for Women in Horror Month, and the coming months of 2021?
I'm not as involved in WiHM this year, only because I've been somewhat withdrawn for the past year (depression and anxiety are awful in regular times but so much worse during the crisis year we've been in). For 2021, I am so hoping conventions are open again. Missing Necon and Scare that Care last year devastated me, since there are friends I only get to see at those cons due to distance issues. I'm also hoping that concerts come back! I miss them so much. The last one I went to was ELO in 2019. They were supposed to come back around last year. Music is a such an important part of my life.
My husband and I are also hoping to take some short trips throughout the summer. Right now, though, everything is still up in the air.

Is there anything else you'd like to tell our readers? Thanks for participating in Women in Horror Month!
Yes! I am a huge proponent of small presses in the horror genre. There are so many books and magazines out there that are struggling because they are not high-profile with "big-name" authors. But the talent to be found beyond Barnes and Noble is amazing. 
All that to say – search out the small presses! Buy their books (directly from them if possible), subscribe to magazines. Reach out to authors and publishers (most are on social media) and tell them you enjoyed their writing, their art, their music. And leave reviews on Amazon, Goodreads, even your own social media account.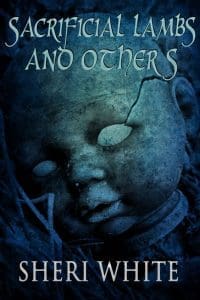 Trust me, kind words like that will lift every creator's day.
Also, if you're interested in reading some of my own short stories, I do have a collection available called Sacrificial Lambs and Others, published by Crossroad Press.
You can find me on Facebook and Twitter:
https://www.facebook.com/sheriw1965/
https://twitter.com/sheriw1965
Thanks again for interviewing me!
About the Author
Latest Posts
Selene MacLeod is a night operator and sometime writing hobbyist. She holds a BA in Communications from Wilfrid Laurier University and resides in Kitchener, Ontario. Her work has appeared in several horror and crime fiction anthologies, most recently Shotgun Honey, Drag Noir (Fox Spirit Books); and the upcoming Freakshow: Freakishly Fascinating Tales of Mystery and Suspense (Copper Pen Press), and Tragedy Queens (Clash Media).She's most excited about editing a charity anthology for Nocturnicorn Books called Anthem: A Tribute to Leonard Cohen, due out late 2017.