WiHM 12: Quick Six Questions with H.R. Boldwood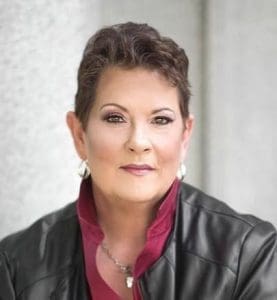 Tell us a bit about yourself and your interest in horror.
My pen name is H.R. Boldwood. I'm a horror and speculative fiction author/reader. I've been writing and publishing short stories for about twelve years. My first novel "The Corpse Whisperer", published by Third Street Press, was a finalist for the 2019 Imadjinn award. I've been a horror fan since childhood, after watching movie classics like "The House on Haunted Hill" and "The Screaming Skull". I wrote my first horror story in grade school.
Why is Women in Horror Month important, and what do you say to someone who says, 'Oh, I don't care if it's by a man, a woman, etc., as long as it's a good story?'
I tell them, "Of course! Everyone appreciates a well-written story. The point of WIHM isn't to suggest that female authors are superior or more deserving of readership. The point is that historically, females have been under-represented in the horror genre. Featuring female writers for an entire month encourages fledgling authors, and brings new blood to the game. Every horror reader should be pleased about that."
Who are some Women in Horror (or other women) who have influenced your work, and why?
Where to start? Mary Shelley for possessing the courage to give females a seat at the table. Lisa Morton, my mentor through HWA, who shared her knowledge and showed me unfailing support when I wondered if I had the skill to stand up and be counted as an author. Harper Lee, Laurell K. Hamilton, and Janet Evanovich for fostering my love of strong voice and humor. But I am not only inspired by the most famous authors. Vonnie Winslow Crist inspires me with the sheer number of quality stories she produces in several different genres. I see Naching Kassa and Valerie Williams, both of whom I've written with for several years, honing their skills and making headway in the publishing world. You go girls!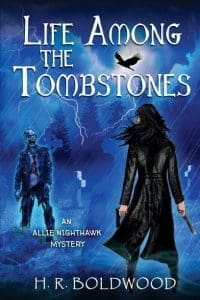 2020 will probably be remembered as a TERRIBLE year for many of us; tell us something GOOD that happened in the last 12 months.
Third Street Press published books two and three of my Corpse Whisperer series! I also participated in Moanaria's Fright Club—a fabulous online writing class taught be Moaner Lawrence. My goal was to develop more unique storylines that might grab the interest of pro-paying markets. The course showed me that I could stretch myself, and how to go about it. A great investment in myself as a writer.
What have you got planned for Women in Horror Month, and the coming months of 2021?
Busy times ahead! I'm currently working on book four of the Corpse Whisperer series, and waiting with bated breath for word on some pending short story submissions. I'm also developing a spin-off novel series.
Is there anything else you would like to tell our readers?
I'd ask them to consider reading one (or two) of the fabulous works written by our Women in Horror, and leaving a review. There are so many new and brilliant female horror voices today. When you have the chance to be supportive, show your appreciation.  Today's up-and-coming authors are tomorrow's stars!
Bio: H.R. Boldwood is a writer of horror and speculative fiction. In another incarnation, Boldwood is a Pushcart Prize nominee and winner of the 2009 Bilbo Award for creative writing by Thomas More College. Although Boldwood's characters are interesting, they are often disreputable and not to be trusted. 
Links:
https://www.facebook.com/hrboldwood
https://www.amazon.com/H.-R.-Boldwood/e/B01LWY22MD
About the Author
Latest Posts
Selene MacLeod is a night operator and sometime writing hobbyist. She holds a BA in Communications from Wilfrid Laurier University and resides in Kitchener, Ontario. Her work has appeared in several horror and crime fiction anthologies, most recently Shotgun Honey, Drag Noir (Fox Spirit Books); and the upcoming Freakshow: Freakishly Fascinating Tales of Mystery and Suspense (Copper Pen Press), and Tragedy Queens (Clash Media).She's most excited about editing a charity anthology for Nocturnicorn Books called Anthem: A Tribute to Leonard Cohen, due out late 2017.