Julie E. Czerneda & Finding Inspiration in Biology
Julie E. Czerneda & Finding Inspiration in Biology
By Angelique Fawns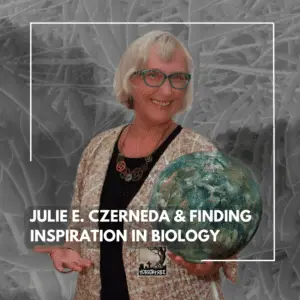 Julie E. Czerneda is a Canadian author with prolific story-telling skills, an impressive background in science, and a passion for life. She was inducted this year into the Canadian Science Fiction and Fantasy Association Hall of Fame (CSFFA). I met Julie when I took her Creature Features Master Class at Fyrecon this October. She taught me how to take a tomato and turn it into a speculative hero. My writing will never be the same.
She's written twenty-three novels and is currently on tour promoting her anthology of short stories, Imaginings, and science fiction novel To Each This World. I wanted to learn more about this exceptional Canadian author, so she graciously agreed to answer a few of my questions:
AF: What was your inspiration behind "To Each This World"?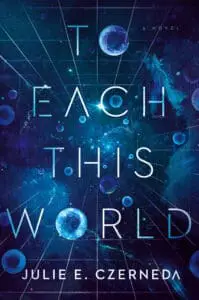 JC: Way back, I was pondering how we might live on a planet that already had biology of its own and came up with the idea of a barrier, to keep ours and theirs separate—at least until we understood where evolution was taking each of us.
The idea itself evolved, as they do. What if we encountered a world with such a barrier already in place? Who put it there and why? Also how, but that became more relevant once we'd sold the book and I knew I'd be writing it.
AF: How long did it take for you to write and what was your process? 
JC: Parts of the research and background thinking took place over a couple of decades, but I'm always tucking away bits and pieces of stuff for future stories. I wrote up the proposal for EACH Nov 19, 2017—I'll never lose that date, because I did it for my brand-new agent Sara Megibow of KT Literary. Sheila E. Gilbert of DAW Books bought it shortly afterwards and suddenly, I had a project to write. Along with several others already underway, so for the first three years, I worked on worldbuilding and ideas for EACH in between writing the first three titles of my new Web Shifter's Library, plus other stuff. 
Other than waiting for a window to devote myself to it, my process was similar to other books. I put the worldbuilding details in a journal, stood at my desk, and jumped in. And out. And in. And out.
One new part? The sale announcement didn't happen for a couple of years, Sara wisely aware I wasn't able to write it immediately. I felt ever-so-pro.
AF: How has your background in Biology affected your writing career?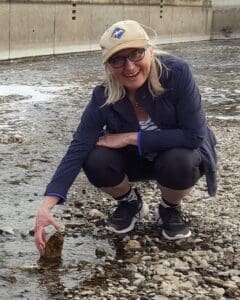 JC: I started writing biology, for textbooks and other non-fiction publications, so that's how I became a professional writer. For my science fiction, I've always looked for biology questions or problems that interested me. And of course, building aliens and their worlds is kinda my thing.

AF: What is your favourite genre to create in and why?
JC: The one that's behaving itself and zipping along. Right now, I'm back to fantasy and it's taking me a bit to feel fully comfortable there, after four straight years of science fiction. I'll get there. I just have to be patient with my brain.
AF: I took your master class Creature Features. How does a writer create a compelling and believable monster?
JC:  "laughs" And you did a great job! I find it's the small details. How it moves. What gives it away. Where you find it—and why you're there, you being the protagonist about to face a monster. Anything that bridges what we know, or believe, with the uncanny.
AF: What advice would you give writers looking to find profitability and success in publishing? 
JC: To not look for profit or success. Sincerely. Writing is a slow, personal, intimate process (unless it's non-fiction, then you're in teams and writing what you know). If what you want from writing fiction is more important to you than the story, do something else. Work in a bookstore. Anything. 
But if you love what you write more than anything you read, trust that passion. Write those stories. The rest, if it happens, is totally out of your control. On the plus side, only you can write your stories. It's a huge advantage.

AF:  How do you market your books, and what do you find the most effective?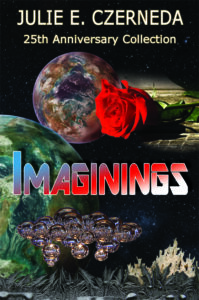 JC: My publisher has a publicity team and they look after selling books to booksellers. I have nothing to do with that. My most effective role? Being accessible as myself, while writing the very best stories I can.
It's not hard. I love my readers. When I have a chance to meet them, or read what they have to say, or answer questions, that's fabulous and such an inspiration. We (my husband/partner Roger and me) work hard on making treats, be it bookmarks or cards, to give out as tokens of appreciation. And I celebrate booksellers and librarians. LOVE THEM.

AF: What is in the future for Julie E. Czerneda?
JC: Writing three fantasy novels. Getting out to more bookstores and conventions as well. Camping. All good things.
AF: Any final thought or comments you would like to leave our community with?
JC: Be proud. Writing is a powerful skill, one you can apply everywhere. And trust your heart.

AF: Are there any differences or barriers to being a Canadian author vs. American?
JC: I haven't seen any barriers. There are differences. The 'u' in words. When working with a US publisher such as DAW Books, I change my Canadian spellings before sending in my manuscript. If I forget, my publisher will take care of it, but it's part of being respectful of the process. Once everything turned electronic, the cost of sending my paper manuscript is gone. That's great and speeds up production as well. 
It is nice to be paid in US dollars when the exchange is in our favour. (Not so much the odd time it isn't.) I need to keep up with things like taxes—we have a treaty that means I pay my taxes in Canada, not the US, but the paperwork for that changes. We have supportive programs in Canada, such as Access Copyright and Public Lending Rights, that are a help.
I've found Canadian readers are delighted to find out that I'm Canadian, but many authors of SF and F are. Maybe it's our winters.
About the Author
Latest Posts
Angelique Fawns writes horror, fantasy, kids short stories, and freelance journalism. Her day job is producing promos and after hours she takes care of her farm full of goats, horses, chickens, and her family. She has no idea how she finds time to write. She currently has stories in Ellery Queen, DreamForge Anvil, and Third Flatiron's Gotta Wear Eclipse Glasses. You can follow her work and get writing tips and submission hints at http://fawns.ca/.