UK Readers, Enter to win one of two copies of Michelle Paver's 'Wakenhyrst'!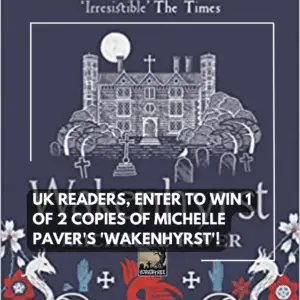 To help spread the word on the UK Ghost Story Festival that is happening in the middle of February, we've teamed up with the fest to give away 2 copies of Michelle Paver's 'Wakenhyrst' from Head of Zeus publishing. We've got two copies to give away to our reader and, as this is to support a festival taking place in the UK, this offer is only valid for our UK readers.
For those unfamiliar with the work, the synopsis describes it as:
In Edwardian Suffolk, a manor house stands alone in a lost corner of the Fens: a glinting wilderness of water whose whispering reeds guard ancient secrets. Maud is a lonely child growing up without a mother, ruled by her repressive father.

When he finds a painted medieval devil in a graveyard, unhallowed forces are awakened.

Maud's battle has begun. She must survive a world haunted by witchcraft, the age-old legends of her beloved fen – and the even more nightmarish demons of her father's past.

Spanning five centuries, Wakenhyrst is a darkly gothic thriller about murderous obsession and one girl's longing to fly free by the bestselling author of Dark Matter and Thin Air. Wakenhyrst is an outstanding new piece of story-telling, a tale of mystery and imagination laced with terror. It is a masterwork in the modern gothic tradition that ranges from Mary Shelley and Bram Stoker to Neil Gaiman and Sarah Perry.
You can enter to win below!

So, easy to enter with a lot of options, be sure to put your name into the hat to win today!
The UK Ghost Story Festival happens in Derby from 16-19 February 2023, with some online events to kick off proceedings on 15 February. Get the full details over at www.ukghoststoryfestival.co.uk, or follow the festival on Twitter, Instagram or YouTube.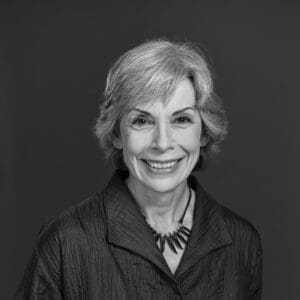 Since the release of her debut ghost story. Thin Air, Michelle Paver has cemented her place as one of the finest authors in the field – and to celebrate her appearance at the UK Ghost Story Festival this February, we've got two copies of WAKENHYRST to give away, courtesy of Head of Zeus Books
The UK Ghost Story Festival takes place over the weekend of 15th-19th February, with an online preview night followed by four exciting days of activity at Derby's Museum of Making. The line-up for this year includes not only Michelle Paver but an exciting range of writing talent including Laura Purcell, Camilla Bruce, Dan Schreiber, Emma Stonex, CJ Cooke, Stephen Volk and more than 25 other authors for a mix of workshops, panels, readings, talks, interviews and much more. You can check out the website at https://www.ukghoststoryfestival.co.uk/ or visit the ticket portal at https://www.ticketsource.co.uk/ukghoststoryfestival
Michelle's author interview at the UK Ghost Story Festival takes place at 8pm on Saturday 18th February and you can win your copy of Wakenhyrst by answering one simple question…
About the Author
Latest Posts
Stuart Conover is a father, husband, published author, blogger, geek, entrepreneur, horror fanatic, and runs a few websites including Horror Tree!