Epeolatry Book Review: The Warden by Daniel M. Ford


Disclosure:
Our reviews may contain affiliate links. If you purchase something through the links in this article we may receive a small commission or referral fee. This happens without any additional cost to you.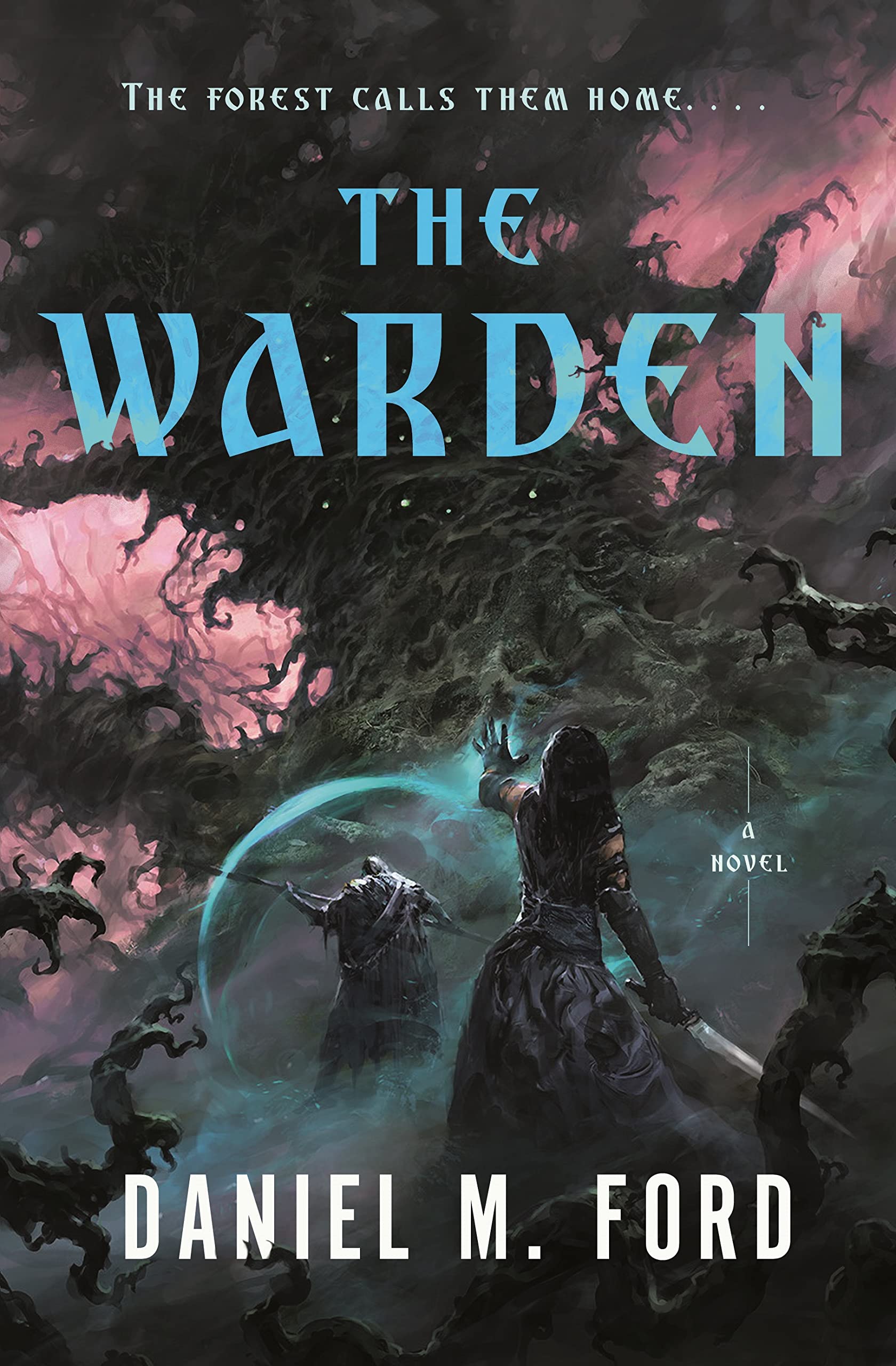 Title: The Warden
Author: Daniel M. Ford
Publisher: Tor Books
Genre: Fantasy, Fiction, LGBTQ+
Release Date: 18th, April, 2023
Synopsis: There was a plan.
She had the money, the connections, even the brains. It was simple: become one of the only female necromancers, pass as many certifications as she could, get a post near the capital, then… profit. The funny thing about plans is that they are seldom under your control.
Now Aelis, a daughter of a noble house and a trained Magister of the Lyceum, finds herself in the far-removed village of Lone Pine. Mending fences and delivering baby goats, serving people who want nothing to do with her. But, not all is well in Lone Pine, and as the villagers Aelis is reluctantly getting to know start to behave strangely, Aelis begins to suspect that there is far greater need for a warden of her talents than she previously thought.
Old magics are restless, and an insignificant village on the furthest border of the kingdom might hold secrets far beyond what anyone expected. Aelis might be the only person standing between one of the greatest evils ever known and the rest of the free world.
Freshly qualified Necromancer protagonist Aelis de Lenti arrives at her new work digs for the next few years as she hopes not to go on: unpleasantly surprised, unwelcome and under resourced. Begrudgingly, she settles into her position of protector to this remote village, gradually winning the trust of its denizens and forming cautious attachments. Such is the cottage-core heart of this briskly paced swords-and-sorcery adventure of increasing stakes. (One could make a drinking game out of the times Aelis tries and fails to get a moment of sleep.)
Solid world-building serves the story rather than interrupting it, making for an accessible gateway 'mid'-level fantasy; this world is recognisable enough, yet imaginative. It quickly establishes its magic system (at least Aelish's Anatomist-Necromancer subsection thereof) of wards, syllables and focuses. It makes for a great introduction to the series, enticing you to read on. Infused perhaps with Ford's own experience of playing RPGs, it features familiar fantasy-staple races like orcs, elves, and dwarves, as well as humans. While there's no explicit representation of disabilities or ethnicities, the loveable ensemble provides a blessed haven for queer characters.
Salty and tenacious, Aelis picks her battles – from daily microaggressions disrespecting her title and position to sword-and-ward fights with animated corpses – with a wry sense of humour and a cynical-realistic approach. Asserting her evident acumen and practised skill, she is acutely aware of her powers and limitations. Though stern, she is not unfeeling, and is pleasingly stirred by the arrival of sapphic love interest Maurenia. Ford avoids the common pitfalls of men writing women, despite her character's position of needing to win over the villagers by proving her mettle and impressing her likeability. No one would dare tell Aelis to smile. She is a grounded, compassionate hero portrayed through likewise qualities. Her wine-paddling reminiscences of her bi/pan+, ployamorous dating history do not go amiss.
A mixture of character and plot drive the story. Featuring a cosy cast who you can get invested in, you come to realise that they live with the bitter political aftertastes of territorial wars, making for a quiet northern life of homesteading. Lone Pine also harbours hidden dangers on its frontier borders: festering dark magic, civil unrest, encroaching revolution. Compelling moral and personal quandries are balanced in what could easily be magical copaganda. Aelis's quarter-life crisis is her wondering where exactly she belongs, and what the hell she's doing now that she's finished her training and is out in the field. There's a sense of her awareness being small in a vast world, without fear or meaning heaved upon that fact. In complement to her layered sensibilities are her deeply forged friendship with half-orc woodsman Tun and her fiercely practical-but-warm fling with half-elf frontier engineer Maurenia. There's little more gratifying than a pair of strong young women who know themselves and own their desires, who spend their hard-won breathers kissing and, possibly, catching feelings.
Daniel M. Ford's 'The Warden' is a thoroughly enjoyable introduction to his new fantasy action series, due to continue in Book II: 'Necrobane'.
You might like this if you like: Dungeons and Dragons, Red Sonja: Queen of Plagues, The Witcher, Angel
Content warnings: (Graphic, consistent) swearing; (Graphic, occasional) violence, death, injury detail; (Minor, challenged) misogyny

/5
About the Author
Latest Posts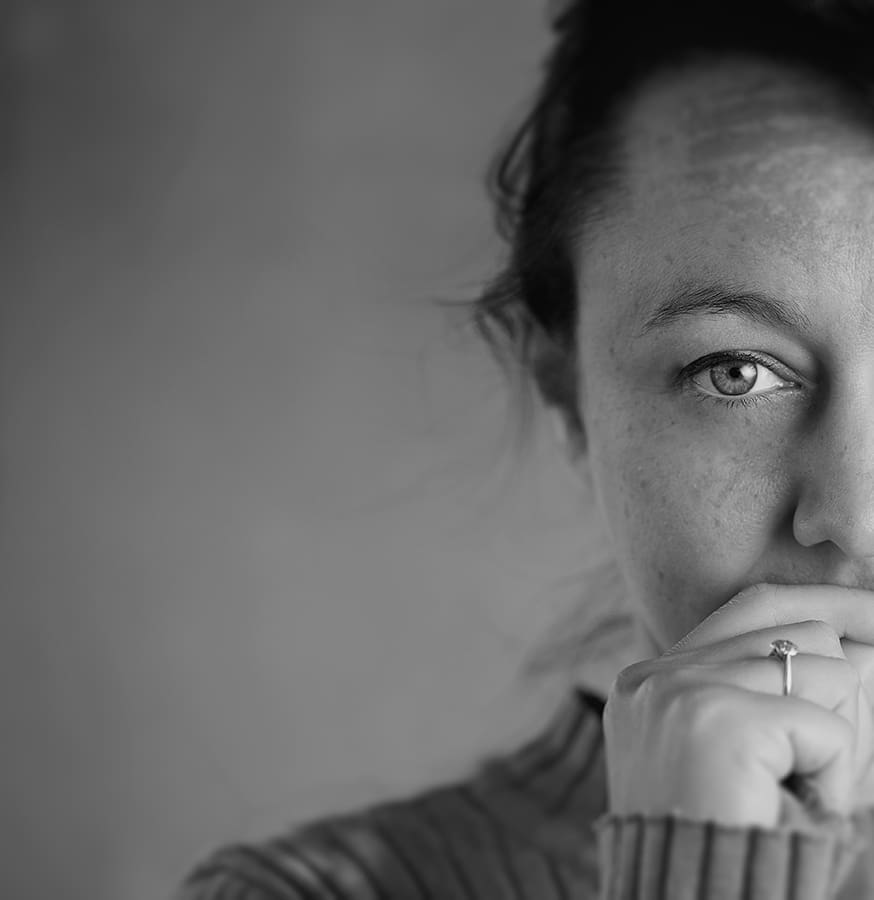 A. R. James (she/her) is a queer, bisexual actor-writer of unsettling entrances and exits in the form of poetry, flash fiction, auto-fiction, screenplays and scripts; co-founder of Sonnet Sisters, Six Lips Theatre and The Podvangelist; and the voice of 3CC0 in Tin Can. Existing works include Unknown (Stairwell Books), Little Irritants (Analog Submission Press) and 100 Friggin' Poems.