Trembling With Fear 04/28/2019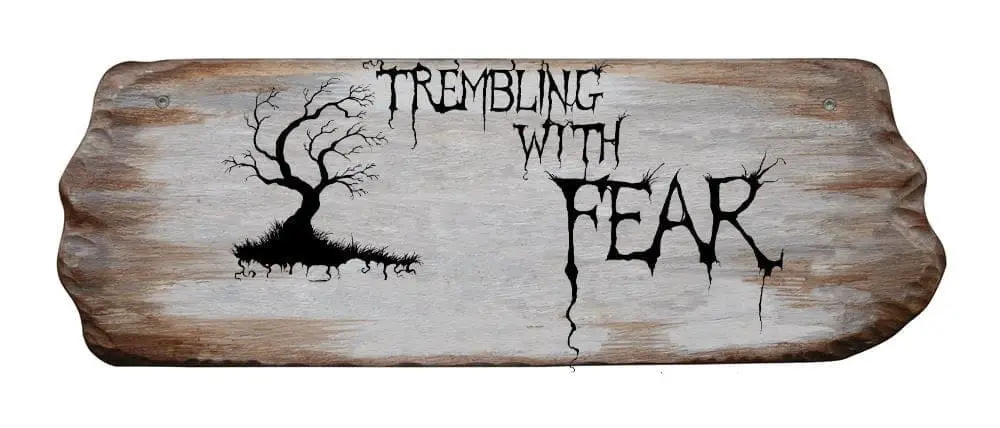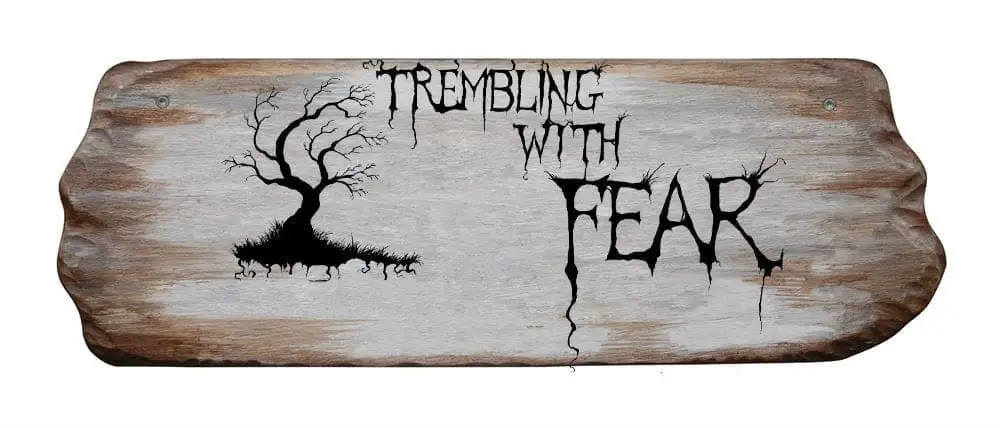 I've decided to start this week off with a bit of a thank you to Stuart on behalf of everybody. Many submissions to TWF are accompanied by wonderfully appreciative comments about the opportunities Horror Tree provides them as writers, whether it be notification of submission opportunities in magazines, anthologies and elsewhere or on Horror Tree itself with its articles, guest posts, reviews and interviews and the fiction opportunities on TWF. A number of people work at Horror Tree to support Stuart (please take time to look at Horror Tree's About page to discover some of them, they deserve huge thanks as well, all are volunteers) but at the end of the day it's been the sheer hard work Stuart has put in which brings the site together, he also finances the site himself even though I know this has not always been easy. A demanding job, a young family, other website associations, his own writing – I don't know how he finds the time. (Actually I do, if you see his tweets about his train journey to work the odds are he fills that time with Horror Tree and TWF activities and I know to trot over to TWF to see what my new 'To Do' list has become!). So this week, I'm asking all regular users/contributors to Horror Tree and TWF to send Stuart a little thankyou via a tweet or comment on our FaceBook page.
Another nice development I've noticed has been the marked increase in the number of publications which offer opportunities for those of you who write drabbles. Some of these upcoming collections will feature well-known writers from TWF including Stuart Conover, Patrick Winters, Richard Meldrum and Zoey Xolton amongst others. I often see each of them announcing their acceptances in one or another publication, so congratulations to all. (If authors want to send me titles of anthologies and publication dates, I'm more than happy to mention them in our editorial, TWF after all, is the home of the drabble.)
I've also been listening to podcasts more lately. The past year has seen me tuning in mainly to The Horror Show with Brian Keene, something I enjoy with its informal approach plus lots of the latest industry news (last week's included a discussion of the resurgence of the horror genre and the creation of new horror imprints by the big publishers). However, I've also started to expand my horizons and am training myself to listen more regularly to This is Horror. Tuning in last week I caught the interview with Eddie Generous of Unnerving Magazine who actually gives pointers as to what he looks for in a submission or what will cause a rejection. A very useful inside look at the submissions process. The downside of listening to podcasts is it can be never-ending, listening to Eddie Generous at This is Horror then sent me over to Unnerving's own podcast where I listened to the Amy Lukavics' interview, which in turn was just as enjoyable as the others. One thing all these podcasts had in common was the ability to lessen the feeling of isolation as a writer, to make you feel as though you were among friends. I'd recommend all three podcasts and would also nudge you to go to the British Podcast Awards and give the folk at This is Horror your vote.
Now to this week's stories from Trembling With Fear. First up is Teach Control as a Foreign Language by James Burr. This is not strictly a horror story in the traditional sense. Instead it focusses on the delusions of Gavin who thinks he can teach 'his language' to the rest of society and by indoctrinating or programming them with his words, gain control; words are powerful, after all … aren't they? It is the ending which incorporates an element of horror – of wasted years and futility – turning the story into a tragedy and which in turn is a great change to the usual tropes which pass through our doors. So remember, when trying to come up with an idea for TWF, that horror can be quiet, delusional, tragic or a state of existence. It can be so many things beyond the more traditional fare and in many ways, so much darker.
Pain Management by Scarlet Berry. This is a lovely piece of complete misdirection with its images of self-harm all too easily accepted. I must admit this spoke to me from the first as cutting has become horribly the norm to many young people and the description was remarkably (and sadly) easy for me to accept. The ending, bizarrely, came as a relief.
Snow Blind by Steve Toase is a perfectly crafted piece of imagery. I've read a few drabbles of Steve's now, as well as his longer story The Jaws of Ouroboros (in anthologies The Fiends in the Furrows and Best Horror of the Year, Volume 11) and he always comes up with beautifully descriptive phrases. As I am currently in full GCSE English support mode at work (ie the importance of words and phrases, language devices and sentence forms!!), I would also add he provides perfect examples of how variation of sentence length adds to the impact of a story, in this case making absolutely explicit the pain and suffering which Campbell undergoes.
Trippin by Hillary Lyon brings about a great play on the title and has a nice touch of humour. Preoccupied and seeking an hallucinatory kind of trip in order to meet the Devil, she experiences one of another kind. A different path but with the same desired result, although possibly more permanent …
 Keep reading, keep writing, keep submitting,
Wow. One of our first iterations of the new logo is now in use! I'd LOVE to hear what you all think about it in the comments (or on social media, but really the comments! While you're at it please let the authors in this installment know what you thought of their work!)
Well. I usually try to give the shout outs here but as always, Steph has outdone herself with those amazingly kind words above! (I don't know how I have enough time to get all of these things done either! I swear I haven't cloned myself and keep one attached to a computer 24/7! Honestly, if I did I'd probably have more fiction and articles being written… Who has a cloning machine?!) 
On a serious note, thanks for the recent influx of stories. We're always open to reading more of your amazing work to share with the world! 
'Trembling With Fear' Is Horror Tree's weekly inclusion of shorts and drabbles submitted for your entertainment by our readers! As long as the submissions are coming in, we'll be posting every Sunday for your enjoyment.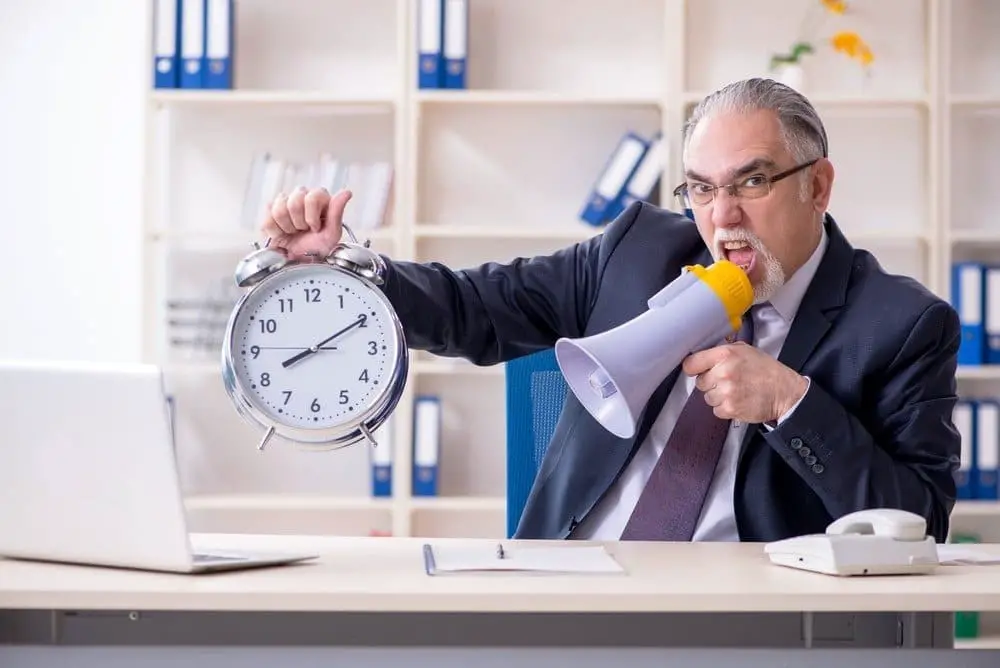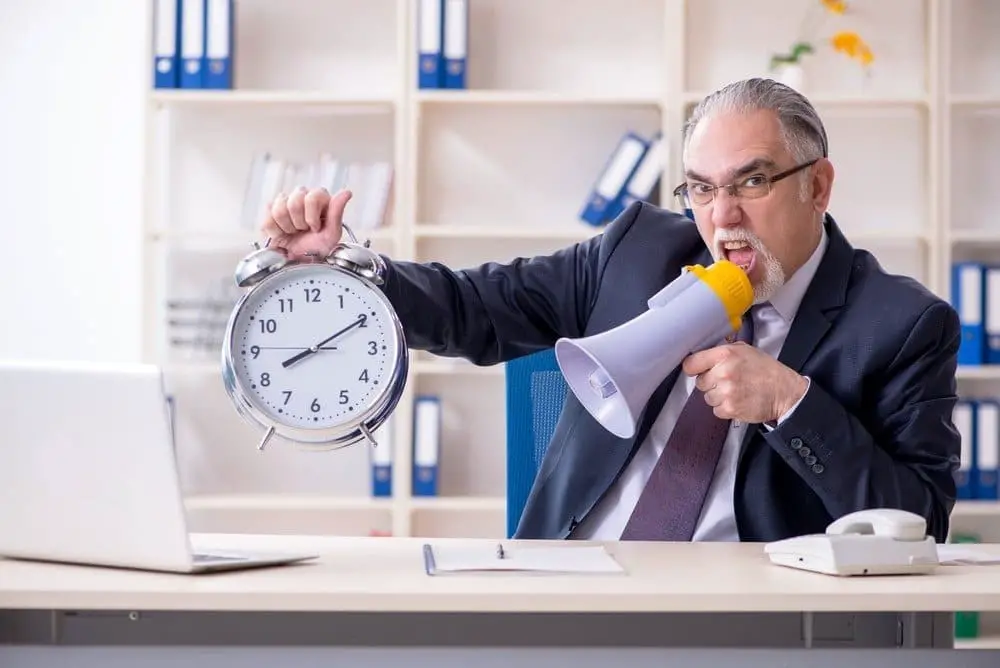 Teach Control as a Foreign Language
            It was only when Alvaro, the CEO of Santander Bank said "I like to playing tennis," that Gavin realised how much power he truly had.  Here was a man, a wealthy financier, a mover and shaker in Spanish trading circles who, until he had met Gavin, had been unable to express even a basic opinion on racket sports, let alone state a fondness for them.  Indeed, he was only able to verbalise the sport in question, let alone his subjective stance towards it, because Gavin had graciously provided him with the words to do so.  Until that point, Gavin realised, any attempt at expressing that sentence, as basic as it was, would have simply been a series of "hmmms" and "ahhhhh"s, Alvaro being nothing more than a blank slate, a computer lacking a program.  Gavin suddenly understood that as thought is almost entirely language-based by teaching his students a new vocabulary he was in effect teaching them how to think.  And as he was teaching them how to think it should therefore only be a small matter to ultimately end up controlling how they thought. 
As Gavin walked back to his squalid bedsit in Raval, through the clouds of Ducados smoke that enveloped the heroin addicts and elderly prostitutes who lined the Ramblas, he wondered how he could take full advantage of this power.  So it was that the next day, he set about teaching the Chief Executive of the Generalitat de Catalunya a new set of vocabulary: "submission", "master", "slave", "order", "obey."  And he smiled as their empty minds soaked them up like sponges, blank expressions changing to a full understanding of the lexis within the 60 minute span of his class, his new puppets assimilating the terms and expertly spouting them at each other as if they had always known what they meant.  And so he moved from class to class – from the officers of the Guardia to children in the local town, from local business-people and lawyers to diplomats and journalists – slowly, subtly programming his army of drones, shaping their use of language in such a way that he was also shaping the way they thought, slowly building his legion of puppets.   
Sometimes his colleagues would stumble on his plans and accuse him of being deluded, insane.  Yet these tourist teachers, only teaching to get enough money to backpack to their next adventure, were quickly silenced by demonstrations of his awesome power, making bankers attempt to trade stocks by saying, "Hippopotamus flugelhorn rabbit stench" or negotiate a new loan by proclaiming "Hinge nostril tepee strut."  These nosy teachers would then look at him aghast, mouths open, clearly stunned by the fearsome influence he exerted over his submissive vassals, a TEFL puppet-master, a linguistic overlord, before they would make official complaints that were forgotten by his alcoholic bosses before they had even finished outlining what they had seen.
As Gavin slowly grew his forces, he read more on semantic philosophy and lexicology, the lexis he taught in his lessons being chosen with laser-like precision to maximise his control of the words his students learned and so, the extent to which he controlled their thoughts.   And as the years went by he turned down promotions, offers to return home and even relationships, unwilling to give up his legion of slaves and the power that they would soon gain him.  At times, in the dark early hours, he would take solace that soon he would be gone from his bedsit, soon he would be eating more than just rice and baked beans; he just needed to extend his influence over a few more people of influence, wait to get access to a few more slaves in certain positions.
And so after almost twenty years, Gavin, greying and malnourished, headed down to the Placa Reial to finally assemble his all-conquering army of puppets.  His obsessive planning indicated that over two thousand people now thought in a way shaped by him – their likes, their dislikes, their preferences, their hopes – all expressed using the words he had taught them, their thoughts, their feelings all moulded by him.  So, he stood in the centre of the Placa Reial with a megaphone in his hand, ready to shout out the trigger word, to call his brainwashed forces to him.  An army of journalists, politicians, business-people, artists, even a minor celebrity or two.  He paused as he remembered the years of sacrifice he had endured in pursuing this passion, hesitant to finally bring his plan of domination to fruition.
Then, finally, he lifted the megaphone to his lips and shouted out the trigger word, the call sign to summon his army to him.  Most of the people in the square turned momentarily to see where the shout had come from but then, their curiosity assuaged, returned to their previous business.
Gavin looked to the entrance of the square waiting for his minions to flood in, but instead there was nothing; just the usual mix of tourists, junkies and backpackers.  He shouted out the word again, louder this time, a tinge of desperation to his voice.  Again, a few turned for a moment but his army remained absent as the locals milled around the square conducting their business as usual.
And so the dealers continued to lurk in the shadows and the stag dos continued to jeer and the tourists continued to roll from one selfie to the next, as Gavin's unanswered shouts echoed around the colonnades of the square.
James Burr
I have had many short stories published in anthologies and Independent Press magazines, including Suspect Thoughts, Darkness Rising, Bizarro Central, Raw Edge, Ellipsis, decomP and Ideomancer.  My first collection of short stories, Ugly Stories for Beautiful People was published in 2007.  A full publishing history and list of reviews can be found at http://www.james-burr.co.uk/


Pain Management
            Claudette slowly moved the razor blade across her left forearm, leaving a thin red line of blood.  She whimpered softly.  It hurt, but Claudette was tired of feeling numb and cutting made her feel like she was in control.
            She pressed harder with a slit to her right forearm.  More blood oozed.  She moaned.  The pain gave Claudette pleasure.
            Claudette took the razor to her thighs, slicing repeatedly. 
She was crying now as rivulets of blood ran down her legs.
            Feeling euphoric, Claudette decided to go for it and slashed the throat of the bloodied woman tied to the chair.
Scarlet Berry
Scarlet Berry is a Yooper. She's been married forty years to the same man and they raised four children together. She is a mystery wrapped up in a conundrum, and loves to laugh; both evilly and happily.
Snow Blind
Campbell woke to a monochrome world. Drifts covered path and hedge alike. He spent breakfast watching the sky swirl with flecks of white. Satisfied, he opened the door to the settled blizzard.
The path was the first job, cut off from the street beyond. He drove his shovel into the first pile and hefted it to one side. The drift erupted.
The snow mites did not like to be disturbed. On twitching legs, thousands swarmed over the metal blade, up the handle. Across his skin. Gnawed muscle and bone to powder. Each tiny flake-like insect turning from white to red.
Steve Toase
His work has appeared in Shimmer, Lackington's, Aurealis, Not One Of Us, Hinnom Magazine, Cabinet des Feés and Pantheon Magazine amongst others. In 2014 Call Out (first published in Innsmouth Magazine) was reprinted in The Best Horror Of The Year 6.
From 2014 he worked with Becky Cherriman and Imove on Haunt, the Saboteur Award shortlisted project inspired by his own teenage experiences, about Harrogate's haunting presence in the lives of people experiencing homelessness in the town.
He also likes old motorbikes and vintage cocktails.
You can keep up to date with his work via www.tinyletter.com/stevetoase, facebook.com/stevetoase1, www.stevetoase.wordpress.com and @stevetoase
Trippin'
Tonight she'd meet her Master! She wanted to get going. But how? Psychotropic ointment concocted from mushrooms and pig grease, smeared on a wooden broom-stick? So passé. Besides, such old-school ingredients were hard to find. Sleazy neighbor next door sold drugs, but not the kaleidoscopic kind. A jam-band was playing at the local convention hall tonight, but dealing with insufferable neo-hippies—no thanks. She paced in her kitchen, not seeing the fresh pool of pee her puppy left on the tile floor. She slipped, and banged her head on the counter's edge. Then off she went, to meet the Devil.
Hillary Lyon
Hillary Lyon is founder and senior editor for the independent poetry publisher, Subsynchronous Press. Her stories have appeared recently in Night to Dawn, Yellow Mama, Sirens Call, and Tales from the Moonlit Path. She's also an illustrator for horror & pulp fiction magazines. Having lived in France, Brazil, Canada, and several states in the US, she now resides in southern Arizona.
The Itch
Jamie couldn't scratch the itch.
It was under her skin.
Throbbing.
She's been awakened with a pinprick of blood on her ring finger.
The blood stopped but the pain hadn't stayed there.
Jamie could feel it moving.
Slowly.
Up her arm.
Her skin wriggled when as it slithered.
Expanding.
Contracting.
Every move taking it closer to her body.
Her heart.
Four hours in and it was almost up to her elbow.
Jamie needed it to stop.
Before it got to her body, her heart.
She tied off her arm to slow any blood flow,
Cringing, Jamie raised the cleaver high.
About the Author
Latest Posts
Stuart Conover is a father, husband, published author, blogger, geek, entrepreneur, horror fanatic, and runs a few websites including Horror Tree!