The Horror Tree Presents…An Interview with Monique Snyman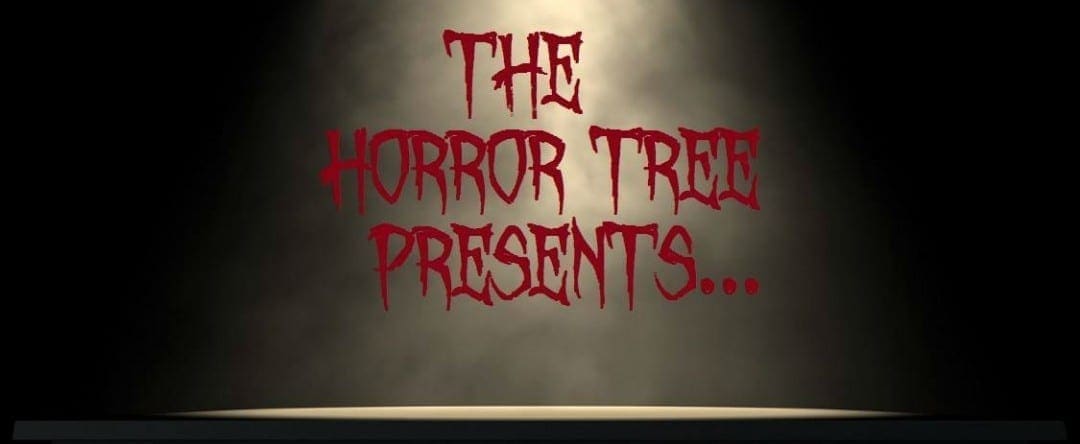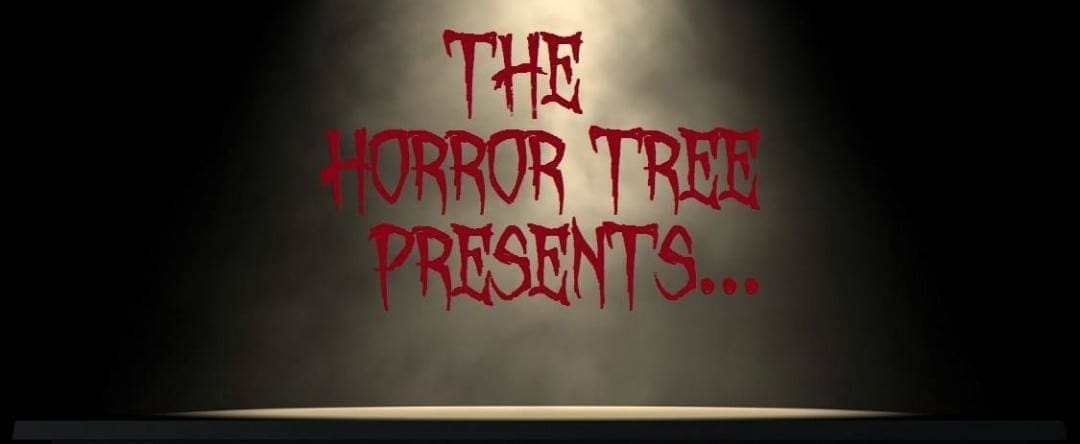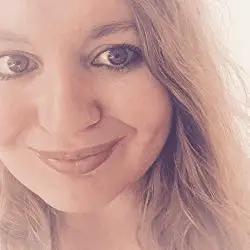 Alyson – Welcome to the Horror Tree Monique. Can you tell us something about your roots and upbringing? Where you born and raised in South Africa?
Monique – Hi Alyson, it's an honour to be here. Yes! I was born and raised in Pretoria, South Africa, and I still live here. I come from humble beginnings, but I was incredibly fortunate to have grown up in the rich multiculturalism my country has to offer, especially during the transitioning years from the Apartheid era into a democracy.
Alyson – What drew you to writing? Is it something you've always done?
Monique – I have always been a keen reader and writer. I taught myself to read when I was three years old (my mom was too busy to read me a story, and I'm told I was a stubborn child), and it all just evolved from there. I only became serious about writing when I was nineteen, though.
Alyson – You're obviously an avid reader, from your Goodreads profile and the large number of your book reviews. (https://www.goodreads.com/author/show/5780347.Monique_Snyman)
Which books have influenced you as a child? As an adult?
Monique – You found my weakness… books. All the books!
As a child, I was a complete sucker for R.L. Stine's Goosebumps books. I also had a special love for non-fiction paranormal and religion books. I devoured everything from ghosts, aliens, demonic entities, conspiracy theories, and palmistry to Greek mythology, Egyptology, Paganism, and Mysticism. It sort of turned me into the weird kid… obviously.
As an adult, I find myself drawn to much of the same stuff, although I do have more diverse reading habits. The books I have found most inspiring as an author, however, include: Brandon Sanderson's Mistborn Trilogy, Conn Iggulden's Wars of the Roses series, Karen Slaughter's Pretty Girls. I also read anything by Neil Gaiman, Joe Hill, Sarah J. Maas, Stephen King, Diana Gabaldon, Liane Moriarty, Lauren Beukes, and Rick Riordan (guilty pleasure).
Alyson – Can you describe your typical writing day, your routine? Pen or pc? Study or outside in the garden?
Monique – My routine has changed as of late, due to my having to start working full time again, but typically I do all my writing on a laptop, in my home office. Unfortunately, I'm not like one of those authors who can write every day just because. I have to wait for my inspiration to catch up with my ideas, but when it does, I write until my fingers and/or eyes bleed.
Alyson – You have a blog at http://moniquesnyman.com/blog/ and I found your latest post of 101 Must-Read Classics really interesting and thought provoking. Some I've read, some I haven't. A few faves are on there too. How far through the list are you? Any comments on your reading so far?
Monique – I'm so glad you enjoyed that list!
I'm about thirty books in now (I really need to update my Goodreads with those recently read classics). I found Madame Bovary a bit dreary, and not quite as contemporary as the others I've read, but otherwise I'm loving every moment of the classics on the list. The epic poems do take me a little longer to get through than the novels and novellas (like Dante Alighieri's Divine Comedy), but it's so worth reading that I can't complain.
Alyson – Do you read much horror? For pleasure or research? Do you have any favourite authors?
Monique – Oh, definitely. I specialise in editing horror fiction, so I get my fill of horror for pleasure, work, research, and in all other aspects.
My favourite horror authors include the usual suspects: Stephen King, Joe Hill, Jack Ketchum (my heart's still broken over his recent passing), Peter Straub, Clive Barker, R.L. Stine (gotta throw him in there). I also enjoy some local horror by authors like: Lauren Beukes, S.L. Grey, and Sarah Lotz. Some newcomers I'm keeping my eye on include: Todd Keisling, Laird Barron, Jasper Bark, Mercedes M. Yardley, and Bracken Macleod.
I can go on…
Alyson – What attracts you to writing horror or fantasy? Why those particular genres?
Monique – I gravitate towards writing horror because I suspect it's my way of trying to make sense of the heinous things we hear about in the real world every day. Living in South Africa means you need to harden yourself to a lot of weird, sometimes horrible stuff, and to many people our daily realities seem completely fictitious. In the same breath, I write fantasy to escape the brutality of this world. It depends, I suppose, what my mind set is on any given day, but that's the gist of things.
Alyson – How did you first begin to get published? What were your early successes?
Monique – As I stated earlier, I started writing seriously when I was nineteen years old. My first publication was a short zombie story for a horror anthology, which I think is still available. Then came the first book, which was a YA urban fantasy. I'm not keen on that series whatsoever any more, and I have to admit I outgrew it faster than I could write it, but it did get nominated for a Watty Award in the Favorite Werewolf category. I think all that happened in 2012, but I have actively tried to block anything about that incomplete series out of my memory. *laughs*
Alyson – How does living in Pretoria South Africa influence/inspire your writing? (I know that your novel 'Muti Nation' is set in Pretoria for instance-which is certainly a USP in itself!) How much research did you do for the novel? (Its heroine Esme is an occult investigator which is pretty unusual for a job!)
(Available to buy on amazon at:-  https://www.amazon.co.uk/Muti-Nation-Monique-Snyman-ebook/dp/B01H63QO1W/ref=sr_1_5?ie=UTF8&qid=1531232464&sr=8-5&keywords=monique+snyman)
Monique – Well, muti crimes are very real in Africa as a whole. In South Africa specifically, there is a big traditional movement when it comes to healing practices. 'Muti Nation' was inspired, mainly, through personal experiences. Some of the things my protagonist sees are things that I've seen, the places she goes are the places I've been. The book is very "me" in a way. That said, it took me three years to complete the book (the research took two years, the writing took a year), and the main reason for my taking so long to actually write it is because 'Muti Nation' sometimes just got too real.
Interestingly, the "occult investigator" bit is not quite as far-fetched in South Africa. Back in the 1990s, during the "Satanic Panic" years, our police actually had an occult unit.
 Alyson – You mention in an early post on your new blog that you used to review films for a number of websites. Have particular films (whether horror or not) influenced your writing? Do you have any favourites?
Monique – I draw inspiration from everything and everyone, whether intentionally or not. I think many authors feel the same ways in that regard. That said, I think some of the more atmospheric horror films had a particular influence on my writing style. I like to set the scene, to build the suspense, and then watch the entire story come to a riveting end. I think, in that regard, Rosemary's Baby and The Exorcist had a definite influence on my style. Other films that had a big influence on me are the 1980s slashers, like: Nightmare on Elm Street, Child's Play, Halloween, and Jason. Gotta love those creative kills.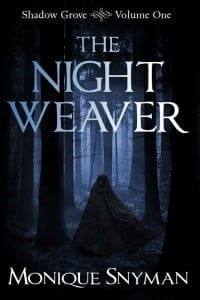 Alyson – Your latest novel, The Night Weaver, is just out on amazon to buy. How long does it take for you to write/edit a novel?
(https://www.amazon.co.uk/Night-Weaver-Shadow-Grove-Book-ebook/dp/B07D1R2444/ref=la_B007HW5LMG_1_2?s=books&ie=UTF8&qid=1531234057&sr=1-2)
Monique – It depends on the book, I suppose. The Night Weaver took me around 6 months to write and edit, and I had it for a few months before I published it. That one just poured out of me, unlike 'Muti Nation', which really took its sweet time to turn into something worth publishing.
Alyson – The Night Weaver is the first instalment in a dark fantasy series for young adults- is this a new departure for you as a writer? Writing a YA series? Is this something you've wanted to do for some time?
Monique – Not at all. I started off writing YA, and "dark fantasy" is just a sub-genre of horror, so I'm well within my little bubble of comfort. I just thought that perhaps I could make horror "pretty" and somewhat more palatable for the YA community, whom I hear are a tad wary when it comes to those full-blown scares.
Alyson – Writing is essentially a solitary craft. How do you connect with other writers? Are you in a writing group?
Monique – I used to be more involved in the writing community, but I slowly withdrew from socialising with other writers. The reason is because I edit most of those authors' works, and it's only natural for them to be less inclined to be around the person who dissects their manuscript word by word. *giggles*
Alyson – What advice would you give aspiring (horror) writers? What tips have you picked up?
Monique – Firstly, stop calling yourself an "aspiring writer". Either you're a writer or you're not.
Important tips I can give other authors… Well, get out of the house from time to time. Walk around and get some exercise. Remember to eat/sleep/shower from time to time. Also, get yourself a good editor, particularly one who doesn't care about your feelings. That way, your book will be the best version of itself.
Alyson – What's coming up next for you as a writer?
Monique – I'm still working on the Shadow Grove series at the moment. The sequel is well on its way, so I'll hopefully have that done either within this year or early in 2019. After that, I have a horror collection that needs finishing, and then another full-blown horror novel will hopefully happen after that's done. J
Alyson – How can writers/readers follow or connect with you online?
Monique – You can find me in all the usual social media haunts:
Facebook – http://facebook.com/moniquesnyman.author
Twitter – http://twitter.com/moniquesnyman
Instagram – http://instagram.com/therealmoniquesnyman
Pinterest – http://pinterest.com/monique_snyman
You can also find me on my website: http://moniquesnyman.com
About the Author
Latest Posts
Alyson lives in the UK; her fiction has been published widely in print anthologies – DeadCades, Women in Horror Annual 2, Trembling with Fear 1 &2, Coffin Bell Journal 1 and Stories from Stone and in ezines, most often on the Horror Tree site, Siren's Call and The Casket of Fictional Delights. In May 2019 Night of the Rider, was published by Demain, in their Short Sharp Shocks! E book series and reached the amazon kindle top 10 best seller lists. Her work has been read on podcasts (eg Ladies of Horror), shortlisted in competitions and published in charity anthologies. Future work will appear in anthologies from Things in the Well, Mortal Realm and Twisted Wing Publishers.
She performs at open mics, teaches, edits and hangs out with her dog on the moor in all weathers.
https://alysonfayewordpress.wordpress.com/
Twitter @AlysonFaye2