The Horror Tree Presents: Interview with Deidre J Owen, founder/designer at Mannison Press, LLC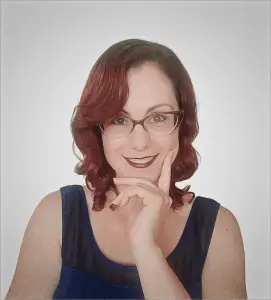 The Marvelous Mannison Minibook!
Interview with Deidre J Owen, founder/designer at Mannison Press, LLC
By Angelique Fawns
Have you ever heard of a press named after a pet plant? With a whimsical origin story, and imaginative marketing, Mannison Press, LLC is seeding for the future. Always experimenting with new ideas, the line Mannison Minibook is offered in the 4 x7 paperback format. The catalog of these "not quite a novella, and not quite a short story" minibooks is growing rapidly, and offered in a variety of genres. 
Deidre J. Owens calls them "the perfect single-sitting read." 
She's taken an unusual path in her own writing career, starting out with Christian fiction, and ending with horror.  I sat down to chat with Owens about her publishing company and jam-packed schedule for 2021.
AF: How and why did you start your small press?
DO: Back in June of 2018, my Twitter pal Ron Linson reached out with a children's book idea sparked by some random Twitter shenanigans. He knew I'd previously written and published several children's book and proposed a collaboration. While that was in the early stages of development, we also began working as critique partners and started swapping short stories. We even collaborated on a humorous short story that later became our very first publication as business partners (the Mannison Minibook Overworked: A Legal Fiction).
One day in January, 2019 he was reading a ghost story of mine and realized it shared an underlying theme with a story of his own, and he suggested the idea for a themed anthology. Now, publishing our own stuff was one thing, but bringing in a bunch of outside authors was something completely different. It was complicated.
We decided that if we were going to do this, then we needed to do it right and form an LLC…and I had a name for us right away. So, you know how writers often have a little writing companion? It's typically a cat, though sometimes a dog or other beloved pet. Well, I didn't have a pet at the time. I had a plant. This sweet peace lily (which I miraculously haven't killed yet) had been a housewarming gift in 2017. It was in our new house that my adventures in writing and publishing truly began, and the lily sat quietly beside my desk watching me work and evolve. When I decided he was my "writing plant" I had my young daughter help me name him.
She called him Mannison. 
AF: Do you have a day job?
DO: Nope. Well, I did once upon a time, but our little family works better with a parent in the home. I do have a degree in veterinary technology, however, and can see myself one day returning to work with animals. 
AF: What kind of writing/creating do you do personally?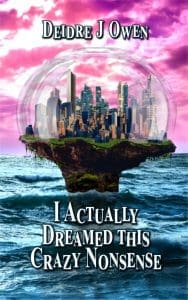 DO: When I first began to take my writing seriously it was with an inspired series of contemporary fiction novellas with Christian undertones (as yet unpublished). From there, I moved over to children's picture books and early chapter books, of which I have several. I dabbled in humor, but then swiftly moved into weird fiction and horror. That's a natural progression, right? Christian –> children –> humor –> weird –> horror?
AF: What do you typically look for in a story that you buy?
DO: While we certainly appreciate originality as much as the next person, we also look for presentation and style. After all, even an overdone trope can be fun if it's told in an entertaining way! Twists are always fun…we love it when you throw us something unexpected. And being flexible on genre allows us to enjoy a variety of settings and mash-ups. 
AF: Could you expand more on your Minibook Project? 
DO: Our Mannison Minibooks are short fiction in a free-standing format, ranging in length from short story (~5K words) to novelette (~17K words). We do publish them in e-book format, but our pride and joy at MP is our 4×7 paperback Minibooks! We bill them as the perfect single-sitting read. They're portable, affordable, and coming in a variety of genres makes them easily gift-able. We're currently in the middle of our second round of Minibook releases which will wrap in March with a total of 25 Minibook publications, and we have plans to open Minibook submission again in summer of 2021. 
AF: I see you have a submission call for Novellas. Is this the same thing as the Minibooks?
DO: No, and I'm glad you asked! This will be another EXPANSION for our offerings here at MP. So far, we have our multi-author anthologies, short story collections, and our line of Minibooks. Novellas will be in their own new category. These will range in length from roughly 20-40K and will be published in 5×8 format (as opposed to the 4×7 Minibooks and 6×9 collections). This submission call will be relatively brief, however as we are only a two-man operation! Busy, busy.
AF: What sort of response have you had to the Minibooks?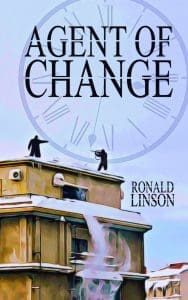 DO: Overall, pretty good. We are a small publishing house so our visibility is admittedly limited, but so far all of our authors have been delightfully pleased by the whole Minibook approach. In fact, some of our authors have been truly partnering with us in our publication and marketing efforts, which makes an enormous difference in reader response. Getting seen is one of our biggest challenges, but people who discover our Minibooks are enthralled by them. 
AF: What genre are you typically publishing? 
DO: We are open to a fairly broad variety of genres. So far, our complete catalog includes a variety of horror, high and low fantasy, crime drama, science fiction, weird fiction, steampunk, western, a touch of humor, and even a little taste of romance (LBL)…and on the near horizon, you'll find a memoir-style war drama and superhero fiction! Our limits are more on subject matter than genre, and this is always clearly outlined in our submission calls. 
AF: Any advice for writers hoping to submit to you?
DO: Review our guidelines carefully! We post detailed submission guidelines on our website, every point of which has been carefully considered. This is for two main reasons. First, it helps streamline the entire process. Being clear about subject matter, formatting, and the submission process helps both us and the writer. It may seem a bit nitpicky, but when we make our requests clear it actually releases the pressure from a writer trying to figure out what exactly they should include. It's all there! And it is tremendously helpful for us as we process your work. Second, it can give us some insight into how it might be working with an author. Did they read everything carefully? Can they follow instructions? Are they familiar with certain basic technologies? Regardless of the quality of the work, if an author doesn't follow guidelines or disregards our requests, then it can affect whether we consider working with them. Because we want to work with you! We just want to make sure you want to work with us, too.
AF: What are your future plans?
DO: As of now, our publications include anthologies, short story collections, and our Mannison Minibooks which are stand-alone shorts ranging from short story through novelette. But, come January of 2021, we are branching out yet again! We will be briefly opening submissions for novella length works. We still have Minibook releases scheduled through March 2021, but we're looking ahead to summer and beyond. We're currently (quietly) experimenting with expansion into audiobooks with a couple of our own short stories. However, this is an expensive venture so we're taking that slowly. And we would also love to do more themed anthologies like our "Youth Disrupted" books! We have a whole list of fresh new ideas, we simply need to build the capital. (Putting together an anthology also gets expensive, ha-ha.) 
Here are a bunch of useful links related to Mannison Press:
Website: https://mannisonpress.com/
Twitter: https://twitter.com/MannisonPress
Facebook: https://www.facebook.com/MannisonPress/
Instagram: https://www.instagram.com/mannisonpress/
LinkedIn: https://www.linkedin.com/in/mannison-press-423581197/  
YouTube: https://bit.ly/2msmTBa
Smashwords: https://www.smashwords.com/profile/view/MannisonPress
Mannison Edits (editing services by Ron Linson): https://morganschafer.wixsite.com/mannisonedits 
Mannison Design (formatting & design services by Deidre J Owen): https://mannisondesign.wordpress.com/
About the Author
Latest Posts
Angelique Fawns writes horror, fantasy, kids short stories, and freelance journalism. Her day job is producing promos and after hours she takes care of her farm full of goats, horses, chickens, and her family. She has no idea how she finds time to write. She currently has stories in Ellery Queen, DreamForge Anvil, and Third Flatiron's Gotta Wear Eclipse Glasses. You can follow her work and get writing tips and submission hints at http://fawns.ca/.