The Horror Tree Presents … an Interview with John C Adams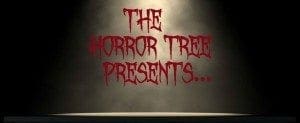 Be Your Best Writer's Self!
Horror Tree sat down with non-binary author and critic John C Adams to talk about how being a critic has helped them be their best writer's self with their latest fantasy novel, 'Dagmar of the Northlands'.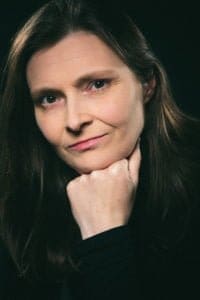 Horror Tree: So, you're an author and a critic in both horror and fantasy?
JCA: Yep. I've just published my second fantasy novel, and I've also got a dystopian horror novel called Souls for the Master on Kindle and Smashwords.
As a critic, I write regular blog articles and I'm also a reviewer for the British Fantasy Society and Schlock! Webzine. The method of choosing what to review is quite different for each market. With BFS, I am on the team dealing with books, comics and graphic novels, and we get a list of material every month to choose from. They also have a team for self-published books, and indie publishers and RPG games, and a third team that centres around films and TV plus a whole lot more like computer games. Pretty much whatever it is, there's someone there to review it!
With Schlock! Webzine, they have a different approach in that our team of reviewers will pick a book or film or game they've enjoyed recently and review it, rather than being open to submissions. The material is very similar, but each reviewer makes the choice and whereas with the BFS I just review books, with Schlock! if I've seen a film I like I can put in a review of that instead of a book.
Horror Tree: What's the latest thing you've reviewed?
JCA: Well, the British Fantasy Society have just published my review of The Last Supper Before Ragnarok by Cassandra Khaw, from Abbadon Books. And my most recent Schlock! review was Burnt Offerings by Robert Marasco. I review for Library Thing, Goodreads and Litsy, too, so I quite often delve back into the classics. My next Library Thing review is going to be Sea Dragon Heir by Storm Constantine, and for Goodreads I just reviewed the anthology Masterpieces of Terror and the Supernatural. On Litsy the other week I was talking about Legacy of Kings by Celia Friedman. Some real old favourites, but being able to go back to the classics helps you understand what they've done right to be such an enduring feature of horror and fantasy fiction: what exactly do we love about them and why do we keep coming back to them over and over?
Horror Tree: How does reviewing regularly, more or less every week, help improve you as a writer? How did it help with Dagmar of the Northlands?
JCA: Do you know, there is nothing better than really drilling down into what works and what doesn't. You need those honed analytical skills and an understanding of what exactly the market is demanding to be able to say, 'This is what I need to write and for whom'. It helps with identifying your market, your style, your content. It helps with everything! All writers read a lot, but for me I think my best improvement as a writer has come through reading analytically – not necessarily in an academic way but about plot, character, technique, themes, structure. Reading the masters like Ramsey Campbell, Lovecraft, Stephen King, Peter Straub is just the best way to learn, and then to mix it up with more recently emerging writers who are new but still influential in order to absolutely understand what they're doing right.
Horror Tree: And as a Contributing Editor for Albedo One Magazine you do alot of submissions reading for the Aeon Award?
JCA: That's right. The work of Contributing Editors varies at Albedo One, which is a SF, horror and fantasy magazine based in Dublin. The magazine runs an international short fiction award every year, and that's where I do most of my work as a submissions reader as part of the big team we have. Every story gets read twice, actually three times if there's not agreement between the readers. It's lovely to be working with other writers who have so much experience, and I've learnt alot from their thoughts and analysis of the short stories we read. Again, it has helped me to grow as an author, and I'd definitely recommend doing submissions reading for anyone who's a writer.
Horror Tree: What are you working on now?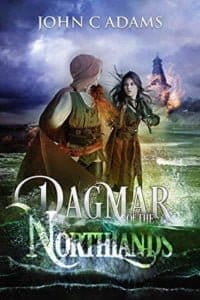 JCA: Well, any novel goes through editing, revisions and pre-order stages, so in fact in the months since Dagmar of the Northlands was complete I've been working through the polished draft of my next novel, a horror tale called Welcome to Oblivion, which is the sequel to my dystopian novel Souls for the Master. It should be out in autumn 2020. I like to alternate between fantasy and horror. As soon as 'WTO' is with my editor, I'll be back on fantasy again writing the sequel to Dagmar. I've already done quite alot of the groundwork, and it's always lovely to be back with characters you know and love, and creating some new ones, too.
'Dagmar of the Northlands' by John C Adams is out now on Kindle and Smashwords.
You can connect with John here http://johncadams.wix.com/johnadamssf
About the Author
Latest Posts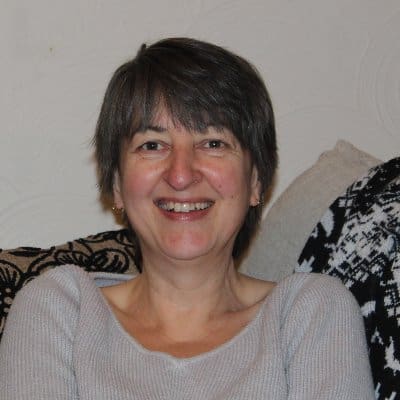 Stephanie Ellis writes dark speculative prose and poetry and has been published in a variety of magazines and anthologies. Her longer work includes the folk horror novels, The Five Turns of the Wheel, Reborn, and The Woodcutter, and the novellas, Bottled and Paused (all via Brigids Gate Press). Her dark poetry has been published in her collections Lilith Rising (co-authored with Shane Douglas Keene), Foundlings (co-authored with Cindy O'Quinn) and Metallurgy, as well as the HWA Poetry Showcase Volumes VI, VII, VIII, and IX and Black Spot Books Under Her Skin. She can be found supporting indie authors at HorrorTree.com via the weekly Indie Bookshelf Releases. She is an active member of the HWA and can be found at https://stephanieellis.org and on Blue Sky as stephellis.bsky.social.