Taking Submissions: Consequence Journal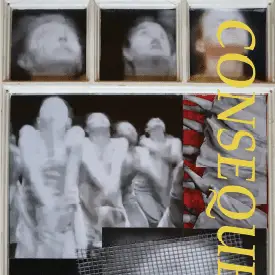 Deadline: May 1st, 2021
Payment: Not listed, last post on this stated: Poetry: $25 per page. Prose: $10 per page ($250 maximum). Translations $15 per page ($250 maximum)
Theme: Fiction, poetry, nonfiction, reviews, visual art, and translations focused on the effects and realities of war and geopolitical violence
SUBMISSIONS are welcome during the spring and fall reading periods:
January 1—May 1
July 1—November 1
*Note: We no longer charge a submission fee
CONSEQUENCE is an independent, non-profit journal, and a 501(c)(3) charitable organization that publishes new content online throughout each month and a bi-annual periodical. We are interested in fiction, poetry, nonfiction, reviews, visual art, and translations focused on the effects and realities of war and geopolitical violence. Each submission may be accepted for print and/or online publication. We're pleased to announce we now compensate writers for their work.
WRITERS whose work has appeared in the magazine include: David Abrams, Elliot Ackerman, Homero Aridjis, Peter Balakian, Jennifer Barber, Jerri Bell, Sven Birkerts, Kevin Bowen, Martha Collins, Martha Cooley, William Corbett, April Darcy, Stephen Dau, Jasmin Dzarnik, Ruth Edgett, Teresa Fazio, Max Frazier, Anne Germanacos, Jesse Goolsby, Tami Haaland, Lee Hancock, Bridey Heing, Jen Hinst-White, Fanny Howe, Daphne Kalotay, Mohammad Kazem Kazemi, Anne Korkeakivi, Phil Klay, Woody Lewis, Margaret Luongo, Christopher Lydon, Fred Marchant, Kai Maristed, Askold Melnyczuk, J. A. Moad II, Ruth Mukwana, Ed Ochester, Joyce Peseroff, Hilary Plum, Katey Schultz, Peter Dale Scott, Roy Scranton, Bob Shacochis, Tom Sleigh, Brian Turner, Barrett Warner, Julia Wendell, Afaa Michael Weaver, Nathan Webster, and Bruce Weigl.
We no longer accept mailed or emailed submissions. Submitters whose work is accepted for online publication will be expected to provide a photo to illustrate the work.
Fiction: Short story (up to 5,000 words), Flash (up tp 3 pieces or 1000 words), and Excerpts (up to 5,000 words)
Nonfiction: Interviews, Reviews, Essays, and Narrative Nonfiction (all up to 5,000 words)
Poetry: Up to 5 poems (please label the file with the number of poems, e.g. "Three_Poems")
Visual Art: Artwork, Graphic Narratives, Video Essays, and Photo Essays
Translations: Accepted if the author's permission has been granted
We do not consider work previously published in English. Simultaneous submissions are welcome, but if your work is accepted elsewhere, please let us know immediately.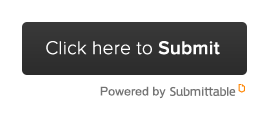 Via: Consequence.
About the Author
Latest Posts
Stuart Conover is a father, husband, published author, blogger, geek, entrepreneur, horror fanatic, and runs a few websites including Horror Tree!