Publisher's Weekly Is Hosting A Virtual Book Fair In 2021!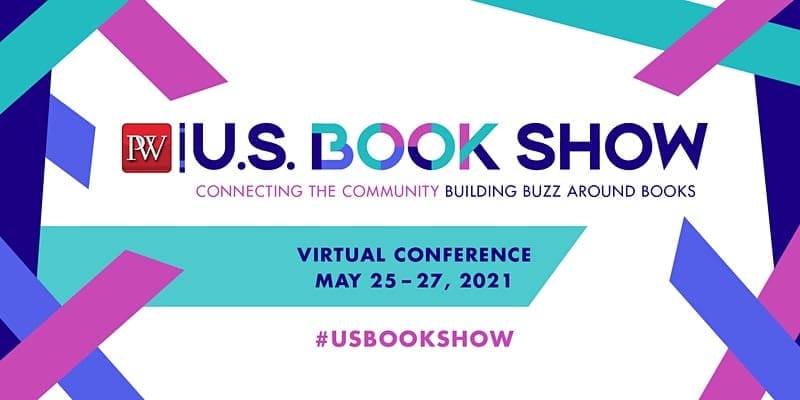 Though the pandemic seemingly rages on Publisher's Weekly has given some hope and light to writers and readers alike. Publisher's Weekly has announced that they will be hosting a new American trade fair May 26th -28th. How so? It will be run virtually. The U.S. Book Show will be limited to 5 hours a day to help with possible internet connection issues as well as time constraints since this will be available worldwide.
There will be exhibitors, presentations, and networking just like at the live event. Prices start at $35 (with a $3.77 fee) for librarians and booksellers, the Early Bird pricing is $89 (plus a $7.05 fee) and $149 (plus a $10.71 fee) for general admission (that starts on April 2nd). The tickets are all-inclusive so the purchaser has access to everything. The hard part will be to pick and chose what to do.

According to Cevin Bryerman, executive v-p and publisher of PW:
Publishers Weekly brings the leadership, brand and marketing reach into the global industry that will set the stage for the success of the new fair. The event fills a void left in the U.S. book publishing industry. PW has the experience, 150 years of book industry expertise and dedication to excellence.
There will be Editor's Pick panels that feature Fall 2021 books as well as presentations on how COVID-19 has and continues to impact the publishing industry. Meet the Author sessions and even an Exhibition Hall for one on one sessions between exhibitors and attendees will be available. Contests and networking with agents and editors are also going to be a part of the fun. One of the key areas which we should all be looking forward to is that "Self-published authors will have a dedicated track of events catering specifically to their needs."
Jim Milliot, editorial director of PW, added:
Having everyone under one 'roof,' so to speak, will go a long way toward unifying the industry around an annual U.S.-based event we have all come to rely on for networking, learning about the forthcoming big fall titles and one-to-one connection with booksellers and librarians.
For a more in-depth look at what is slated to happen visit www.publishersweekly.com/bookshow. Those that want to attend will also find a link for purchasing tickets as well as contact information for any further questions.
About the Author
Latest Posts
After losing my job of 15 years almost a year ago I decided to pursue my dream of being a freelance writer. I have a few novels and many short stories tucked away while I write for the local paper as well as write books reviews with the occasional interview.
I am the proud Mom of three Pitbulls, a turtle, a snake and many mice. I prefer horror and mysteries but I also have a vast selection of history books. I also love Minions.?