CLOSED: Trigger Warning
Website isn't taking submissions at this time, no longer an ongoing market.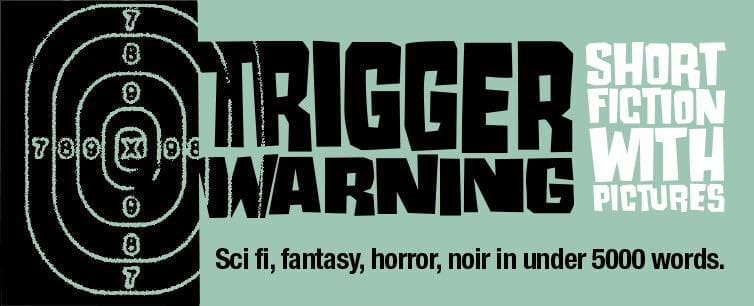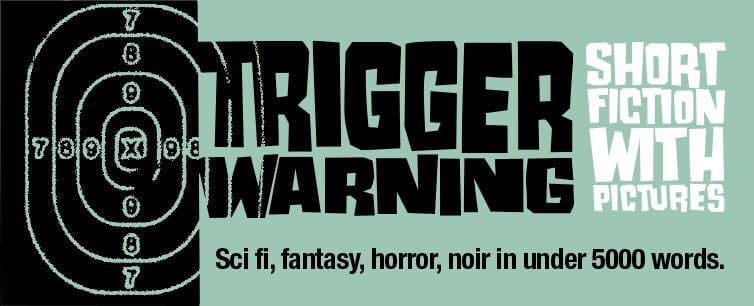 Payment: There is payment but it is undeclared
Your submissions are eagerly/desperately sought! Send prose not pitches. Submit your story, and contact information, in an editable, software format (no PDFs please) here. Trigger Warning does not insist on exclusivity. Stories previously submitted or published to other venues are welcome. Stories must be under 5000 words, but no flash fiction. At least 1000 words minimum.
While the editors are far from well-heeled, they believe in the now-radical concept that writers should be paid for their words.  Each writer will receive a small payment for the right to post their story. Trigger Warning retains no other rights. All illustrations are ©John Skewes. Writers will receive a signed print of the illustration along with their stipend.
Please be patient! It can take several weeks to respond but we eventually get back to everyone.
Click through the link below for the submission form
Via: Trigger Warning.
About the Author
Latest Posts
Kerry G.S. Lipp is a wannabe writer working hard to drop the wanna be part. He teaches English at a community college by evening and works as a civilian on a military base by night, and usually sleeps during the day. He's not a big fan of the sun. His stories are currently available in the anthologies Lucha Gore and Under The Knife and several more will follow in 2013. His parents have started reading his stories and it appears that he is now out of the will. Follow him on Twitter @kerrylipp. You can read his short 'Smoke' at SNM Magazine.