Ongoing Submissions: Flash Frog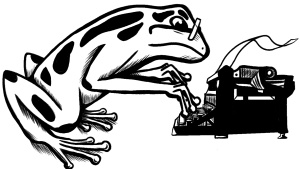 Payment: $25
Theme: small, brightly colored, and deadly to the touch
Flash Frog is…
the newest online flash fiction magazine featuring stories under 1,000 words. We like our stories like we like our dart frogs: small, brightly colored, and deadly to the touch.
Flash Frog is open year round.
WRITERS:
Flash Frog publishes flash fiction only (no poetry or CNF please).
1,000 words maximum.
Please email stories to

 

[email protected].
Please attach the story as .doc, .docx, or .rtf.
Please use this format as the subject: SUBMISSION — Story Title
Cover letters are okay, but please do not explain or set up your story. Let it speak for itself.
Please do include a third-person bio (100 words max) in the body of the email.
Simultaneous submissions are okay, but please email to withdraw your piece as soon as it has been accepted elsewhere. We'd love to congratulate you!
Multiple submissions are not okay. Please send only one story at a time and wait until you hear back before sending another.
All submissions should be the author's original work and not previously published elsewhere (this includes blogs, social media, etc.)
Publication rights: We ask for the right to display the work for the duration of the journal. Copyright remains with the writer in all cases. If your work is subsequently reprinted elsewhere, please acknowledge Flash Frog as the site of first publication.
Response time: Typically within a week, but occasionally longer. Please do not inquire about your submission before 3 months have passed.
Payment: Flash Frog pays $25 per story upon publication. Payments are issued via PayPal. To help ensure we can remain a paying market

, 

please consider a small donation

.

 Every dollar helps!
If you publish in Flash Frog, please wait 6 months before submitting again.
** IMPORTANT: Because we commission artwork for each accepted story, it is imperative that once your story is accepted by Flash Frog you do not rescind it, as an artist may have already begun working on a piece for your story **
Via: Flash Frog.
About the Author
Latest Posts
Stuart Conover is a father, husband, published author, blogger, geek, entrepreneur, horror fanatic, and runs a few websites including Horror Tree!