Fahrenheit Press Is Open To Crime And Thriller Novels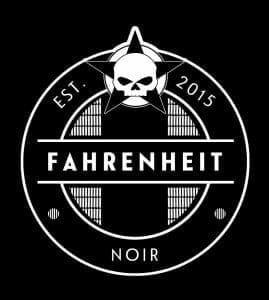 Payment: royalty rate of 50% on both eBooks & paperback editions for a 5 year contract
Theme: Crime and thriller novels
We are currently accepting submissions; you can send them here.
We're not too bothered if the books have been published before, or if you have an agent, or if you're an established author, or if you're an absolute beginner. All we need is for the stories to be great and the subject matter to be commercial.
Just before you submit to us though there are some things you should think about.
1) We publish CRIME & THRILLERS – if your book doesn't fit squarely into that category don't submit, you're wasting your time.
2) We can only publish your book if you own the rights to it – if you don't own the rights don't submit, you're wasting your time.
3) We're called Fahrenheit Press – if you can't spell Fahrenheit don't submit, you're wasting your time.
4) We're not everyone's cup of tea. We're only here for the adulation & the mountains of cash *dies laughing*. Are you really sure you want to hang out with people like us?
5) If you want to be treated like a delicate little artistic flower we're definitely NOT the publisher for you – try Faber & Faber, they're lovely.
6) Fahrenheit are NOT A PLAY TO PAY PUBLISHER – you will never be asked to contribute to the cost of publishing your novel with us.
We're definitely not for everyone so think carefully before you submit to us. Here are links to a couple of interviews that will give you a good idea of what we're about and what you can expect from us – if you're smart you'll read these first.
Interview with Chris Black who is the managing editor of our Fahrenheit 13 imprint
Interview with Chris McVeigh who runs Fahrenheit Press
Okay, if you're still interested, here's what we can offer you in return.
We offer a royalty rate of 50% on both eBooks & paperback editions for a 5 year contract.
We think it's the fairest, most generous deal in the industry and we're looking forward to seeing other publishers explaining to their authors why they're not offering similar terms.
Via: Fahrenheit Press.
About the Author
Latest Posts
Stuart Conover is a father, husband, published author, blogger, geek, entrepreneur, horror fanatic, and runs a few websites including Horror Tree!