Epeolatry Book Review: the merry dredgers by jeremy c. shipp


Disclosure:
Our reviews may contain affiliate links. If you purchase something through the links in this article we may receive a small commission or referral fee. This happens without any additional cost to you.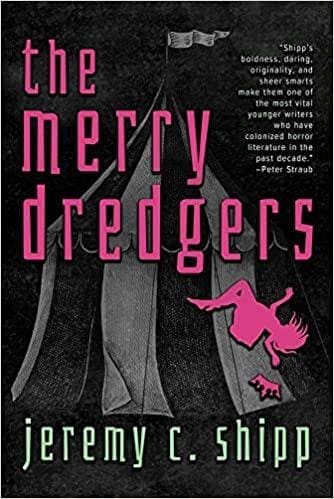 Title: the merry dredgers
Authors: jeremy c. shipp
Publisher: Meerkat Press
Genre: Dark Fantasy, Supernatural and Occult, LGBTQ+
Release Date: 25th April, 2023
Synopsis: Seraphina must infiltrate a bizarre and dangerous cult to determine why her sister is in a coma after a mysterious accident at the hands of the cult members. Seraphina Ramon will stop at nothing to find out the truth about why her sister Eff is in a coma after a very suspicious "accident." Even it means infiltrating the last place Seraphina knows Eff was alive: a once-abandoned amusement park now populated by a community of cultists. Follow Seraphina through the mouth of the Goblin: To the left, a wolf-themed roller coaster rests on the blackened earth, curled up like a dead snake. To the right, an animatronic Humpty Dumpy falls off a concrete castle and shatters on the ground, only to reform itself moments later. Up ahead, cultists giggle as they meditate in a hall of mirrors. This is the last place in the world Seraphina wants to be, but the best way to investigate this bizarre cult is to join them. 
Jeremy C. Shipp's tale of dark goings-on in California is very readable. We see events from the point of view of Phina, short for Seraphina, a children's entertainer who specializes as a princess. From early on, predatory males intrude her world, putting Phina somewhat on the defensive.
Phina's make-it-through-the-day mindset receives a brutal shock when her sister, Eff, winds up in a coma after she supposedly fell off a cliff. This forces Phina to investigate the cult that Eff joined.
The book's strengths lie in the portrayal of the core characters' relationships. Phina, a fun and believable narrator, goes undercover in a cult that potentially harbor's her sister's attacker.
This novel, though, is less about the mystery and more concerned with the mood. The cult is set in an abandoned theme park and, while this is hardly an original setting, it leads to creepy set-pieces. I would call The Merry Dredgers less of a horror and more of a gentle unease; there are unpleasant characters and yet I felt quite safe and protected. Make of that what you will.
The fantastical elements are intriguing, yet I can't really go into them without spoiling the book. Readers will probably find themselves looking for someone else who has read it to debate the aspects.
The prose style is enjoyably YA, and I imagine a teen audience with slightly dark tastes would lap this up.
Shipp is a new author for me, and I'll definitely check out the author's future work.

/5
About the Author
Latest Posts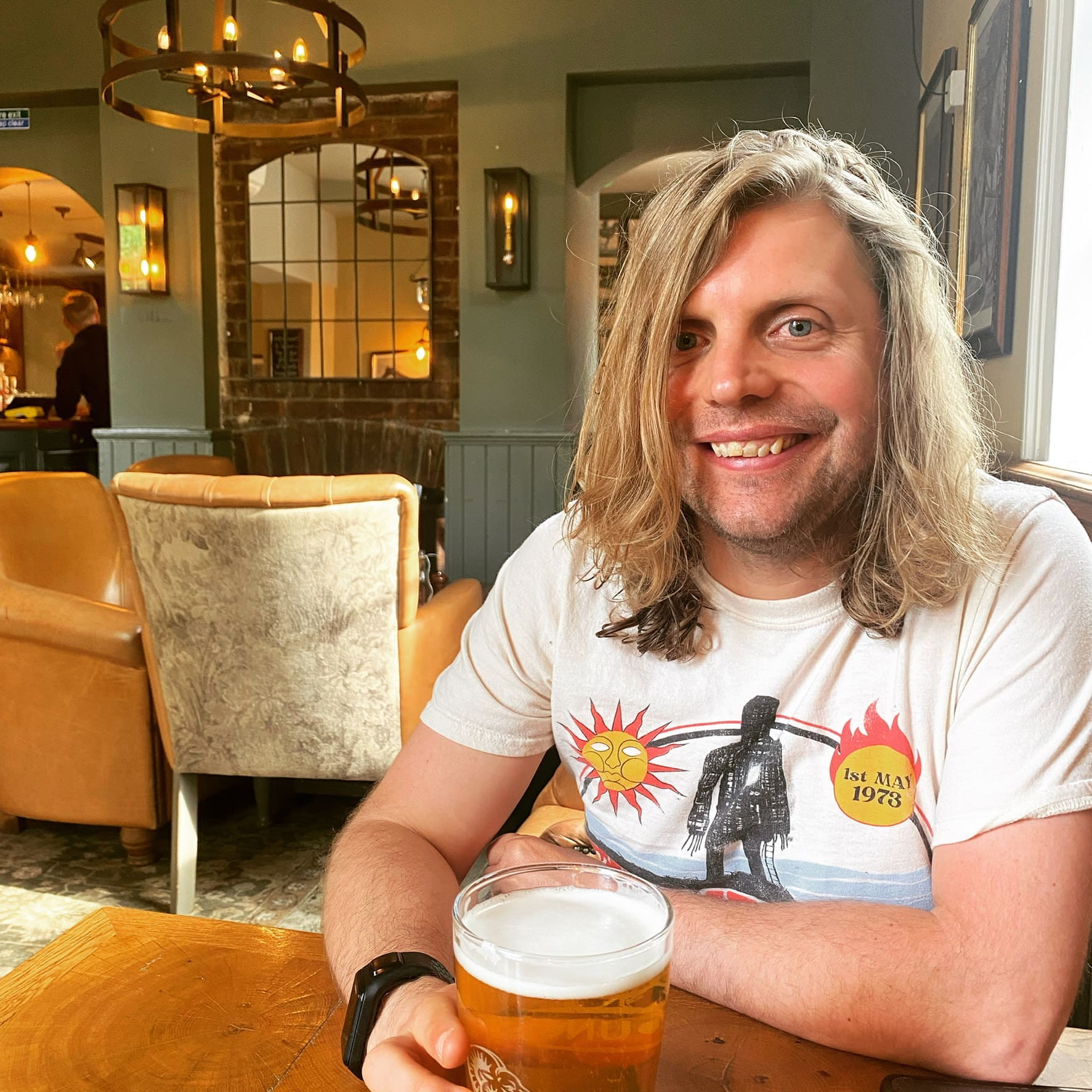 Chris Hawton is a writer, runner, and human pet to a demanding rabbit. He is also the south London half of the All-New Adventures of the Doctor Who Book Club Podcast presenting team (available on your pod player of choice). You'll usually find him reading multiple books at once, listening to podcasts full of useless trivia and obscure facts, or enjoying a craft IPA for his #beerstagram account.