Disclosure:
Our reviews may contain affiliate links. If you purchase something through the links in this article we may receive a small commission or referral fee. This happens without any additional cost to you.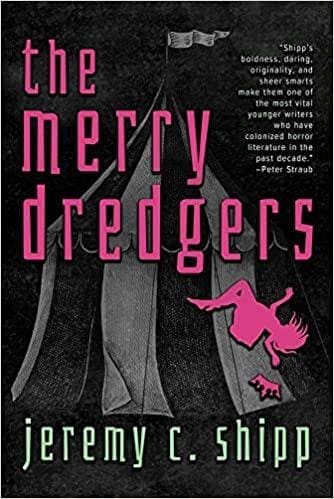 Title: the merry dredgers
Authors: jeremy c. shipp
Publisher: Meerkat Press
Genre: Dark Fantasy, Supernatural and Occult, LGBTQ+
Release Date: 25th April, 2023
Synopsis: Seraphina must infiltrate a bizarre and dangerous cult to determine why her sister is in a coma after a mysterious accident at the hands of the cult members. Seraphina Ramon will stop at nothing to find out the truth about why her sister Eff is in a coma after a very suspicious "accident." Even it means infiltrating the last place Seraphina knows Eff was alive: a once-abandoned amusement park now populated by a community of cultists. Follow Seraphina through the mouth of the Goblin: To the left, a wolf-themed roller coaster rests on the blackened earth, curled up like a dead snake. To the right, an animatronic Humpty Dumpy falls off a concrete castle and shatters on the ground, only to reform itself moments later. Up ahead, cultists giggle as they meditate in a hall of mirrors. This is the last place in the world Seraphina wants to be, but the best way to investigate this bizarre cult is to join them.