Epeolatry Book Review: River of Ashes by Alexandrea Weis and Lucas Astor


Disclosure:
Our reviews may contain affiliate links. If you purchase something through the links in this article we may receive a small commission or referral fee. This happens without any additional cost to you.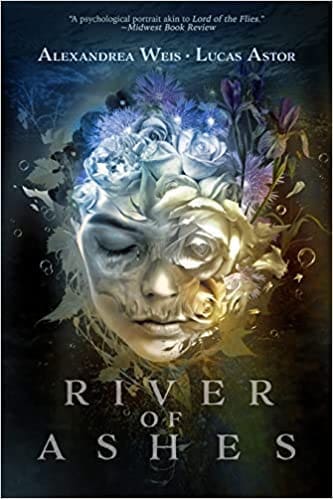 Title: River of Ashes
Author:  Alexandrea Weis and Lucas Astor
Publisher: Vesuvian Books
Genre: Horror/Thriller
Release Date: August 2nd, 2022
Synopsis: SOME TRUTHS ARE BETTER KEPT SECRET. SOME SECRETS ARE BETTER OFF DEAD.
Along the banks of the Bogue Falaya River, sits the abandoned St. Francis Seminary. Beneath a canopy of oaks, blocked from prying eyes, the teens of St. Benedict High gather here on Fridays. The rest of the week belongs to school and family—but weekends belong to the river.
And the river belongs to Beau Devereaux.
The only child of a powerful family, Beau can do no wrong. Star quarterback. Handsome. Charming. The "prince" of St. Benedict is the ultimate catch.
He is also a psychopath.
A dirty family secret buried for years, Beau's evil grows unchecked. In the shadows of the haunted abbey, he commits unspeakable acts on his victims and ensures their silence with threats and intimidation. Senior year, Beau sets his sights on his girlfriend's headstrong twin sister, Leslie, who hates him. Everything he wants but cannot have, she will be his ultimate prize.
As the victim toll mounts, it becomes clear that someone must stop Beau Devereaux.
And that someone will pay with their life.
Content Warning for torture, sexual assault, abuse
Even though this thriller captivated me, I struggled with every page. Beau Devereaux is an awful human being who only gets worse as the novel progresses. This novel is definitely not for the faint of heart. I appreciate that Weis and Astor do not attempt to create sympathy for Beau, even when depicting his homelife. He is an unapologetic monster and I grow weary of stories that try to excuse evil through tragic backstories. In Beau, Weis and Astor deliver a terrifying portrait of a sadistic psychopath, rendered even more so because he's unfortunately very realistic. At the end of the book, Alexandrea explains some of her inspiration for this story and the important message it sends about how the wrongdoing often gets swept under the rug, and the victims are left to suffer alone.
A group of strong characters balance out the time spent inside Beau's depraved mind: Leslie is the object of Beau's obsession and one of the few people who see through them, her boyfriend Derek, and her sister Dawn. Dawn is the best written character in the book and shows the most depth and growth through the novel. She may be irritating at first, but she quickly became my favourite character.
What held me back from truly loving River of Ashes? At times, it felt a bit heavy-handed and repetitive. Beau is truly awful and I'm glad the authors didn't hold back, but I found myself saying, "I get it; Beau is awful and obsessed with Leslie." Some of the minor characters felt odd, too. One in particular, Andrea, acts so strangely that I found myself wondering if she was a figment of Beau's imagination. I also think the story wrapped up a bit too quickly.
Surprisingly, this is the first in a series—it reads more like a stand-alone work. Despite my misgivings, I'll pick up the second book when it's released. But when I read it, the doors will be locked, I'll keep a weapon nearby, and all the lights will be on.

/5
About the Author
Latest Posts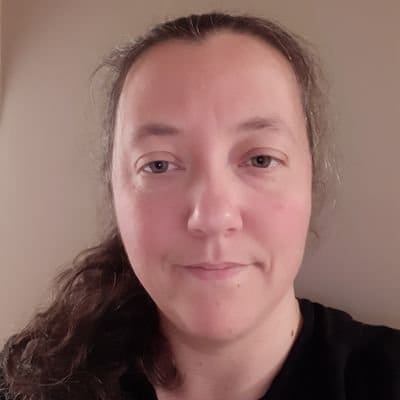 Melody lives in Ontario, Canada and writes short, dark fiction. She has been published in several anthologies and online publications. In university, she studied Ancient Greek and Roman Studies and often infuses her work with elements of Greek mythology. She also loves reading, embroidery, and martial arts.
Homepage: https://www.blog.melodyemcintyre.com/MelodyEMcintyre.com
Twitter: @evamarie41.