Disclosure:
Our reviews may contain affiliate links. If you purchase something through the links in this article we may receive a small commission or referral fee. This happens without any additional cost to you.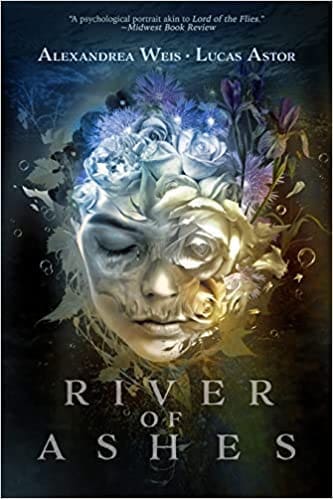 Title: River of Ashes
Author:  Alexandrea Weis and Lucas Astor
Publisher: Vesuvian Books
Genre: Horror/Thriller
Release Date: August 2nd, 2022
Synopsis: SOME TRUTHS ARE BETTER KEPT SECRET. SOME SECRETS ARE BETTER OFF DEAD.
Along the banks of the Bogue Falaya River, sits the abandoned St. Francis Seminary. Beneath a canopy of oaks, blocked from prying eyes, the teens of St. Benedict High gather here on Fridays. The rest of the week belongs to school and family—but weekends belong to the river.
And the river belongs to Beau Devereaux.
The only child of a powerful family, Beau can do no wrong. Star quarterback. Handsome. Charming. The "prince" of St. Benedict is the ultimate catch.
He is also a psychopath.
A dirty family secret buried for years, Beau's evil grows unchecked. In the shadows of the haunted abbey, he commits unspeakable acts on his victims and ensures their silence with threats and intimidation. Senior year, Beau sets his sights on his girlfriend's headstrong twin sister, Leslie, who hates him. Everything he wants but cannot have, she will be his ultimate prize.
As the victim toll mounts, it becomes clear that someone must stop Beau Devereaux.
And that someone will pay with their life.