Epeolatry Book Review: Our Own Unique Affliction by Scott J. Moses


Disclosure:
Our reviews may contain affiliate links. If you purchase something through the links in this article we may receive a small commission or referral fee. This happens without any additional cost to you.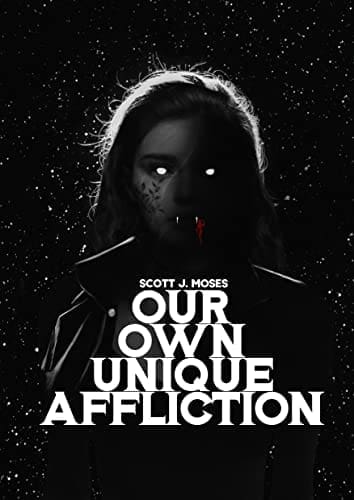 Title: Our Own Unique Affliction
Author: Scott J. Moses
Publisher: Dark Lit Press
Genre: vampire / occult horror
Release date: 26 April 2023
Synopsis: Our Own Unique Affliction is the story of Alice Ann, a dejected immortal who longs for her life in the sun. Navigating guilt, loss, family, meaning, murder, and all that comes with the curse of living forever. An existential bleak, quiet until it's not, hallucination on duality, rife with fangs, empathy, blood, and grief.
Content warnings from the author: "Alcohol use, suicidal ideation, self-harm, neglect, violence, and musings on the nature of reality. How little we know."
Just, wow. Often writers of vampire fiction want us to empathise with their monster; it's why we end up with the sexy vampire romantic hero, the tortured villain trying to escape their past by doing good, and all the other vampiric tropes. Dark literature is full of 'em, and they're usually enjoyable. It's rare, for me at least, to find a vampire tale that I really get, ahem, fully sucked into. One with a complex, multidimensional immortal at its heart that you really feel for. Yet, here is such a tale.
Scott J. Moses's novella centres on Alice Ann – who is never actually called a vampire, to be fair, though she is an unashamed hunter and kills humans for their blood. She's been immortal since a stranger sought refuge at her family's farm in Virginia in the 1800s; her parents were brutally killed, and Alice Ann and her sister, Hannah Grace, left wondering what all these new cravings were. Since then, the two sisters have travelled the US, surviving in the shadows.
Here's where Moses starts to build his own mythology: the sisters have lately been looked after by a vampire "wrangler", a truck driver who keeps them in the dark during daylight hours but who is perhaps not all that he seems. Hannah Grace, too, is getting weaker, and Alice Ann is having to go on "expeditions" alone more and more. Always before the sun comes up, of course, lest she fall prey to "sun poisoning", which can drive an immortal mad.
It's within these expeditions that we truly meet Alice Ann. Each of Our Own Unique Affliction's five chapters – this novella clocks in at 108 pages – centres on Alice's musings on life, death, grief, immortality, hunting, "sheep" (aka humans), and who's deserving of the sun. She gets lost in memories as she ponders her reason for being, and meets all sorts of good and bad people. 
Moses's prose is pure lyrical beauty; dripping in existential dread, it follows the somewhat suicidal impulses of this immortal, who doesn't see the point to anything, and who is incredibly lonely despite her companions. No, truly, the writing is stunning. It never veers into too whimsical, too philosophical, or too brutal – Moses knows where the line is, and he toes it carefully.
"We're each dealt our own unique affliction, Alice. Ours is death. Yours? Yours is life."
There is such empathy and care and attention in the handling of Alice Ann and those around her. It is in essence a tale fuelled by trauma, guilt and loss, and only a steady hand could marry those drivers with this stunning force and brevity. "Grief is a hole in your heart forever unsatisfied," he writes. "Insatiable, and forgoing on you a bite at a time."
I put the book down between chapters with much sadness, wanting to keep going and spend more time in its world. And amongst it all, Moses has us questioning what really separates we mere mortals from the monsters. 
This novella is… Dare I say it? It's beautiful, morbid perfection.

/5
About the Author
Latest Posts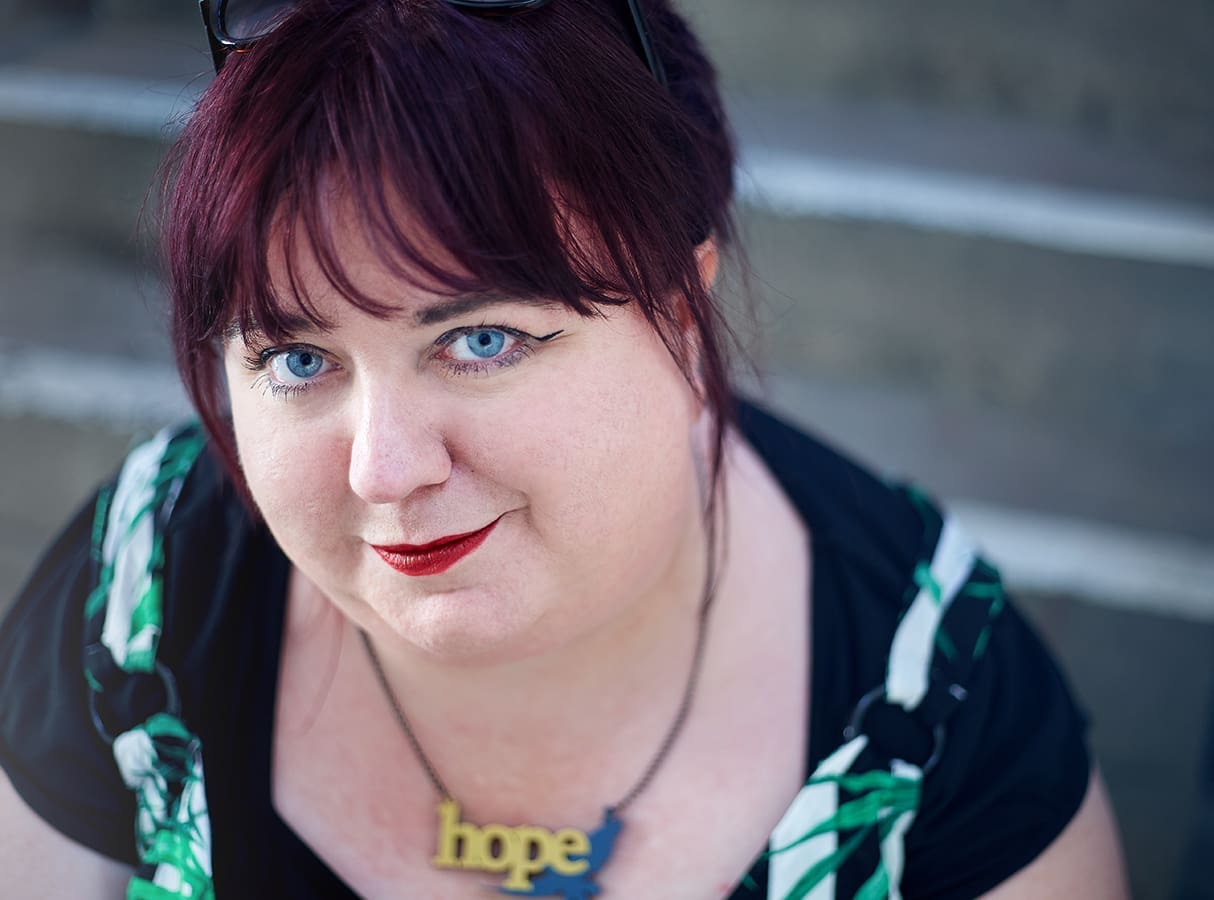 Lauren is a writer with various hats – journalist, copywriter, content marketer, fiction – and considers herself a storyteller at heart. She writes gothic and folk horror and is currently working on a novel set in the world of the Victorian occult. It's the supernatural and the occult that really give her goosebumps, and a good ghost story or vampire tale with a rising sense of dread will always pique her interest (and yes, Midnight Mass hit many of her buttons). She also has a developing fascination with folklore, the old ways and our fast-changing relationship with the natural world; this sneaks into her writing, too.
In The Real World, Lauren has more than 20 years' experience as a professional content creator. She's established and led global content teams and editorial strategies, including setting up content newsrooms for some of the world's biggest brands. She was a music editor for a daily newspaper in her native Australia (a good gig and the beach remain her happy places), though she's been London-based for 16 years and works as an editor, proofreader, marketer, and writing coach. She's also a mental health advocate; her Substack, How to Be Self(ish), tracked her year of sabbatical and self-care, and she continues to write it irregularly as a mental health companion.
You'll find Lauren haunting south London, where she lives with her Doctor Who-obsessed husband and their aged black house rabbit. You'll also likely find her hosting Writers Hour sessions for the London Writers Salon a few times a week.