Enter To Win 1 of 3 Copies of 'Origins of The Wheel of Time' (UK ONLY)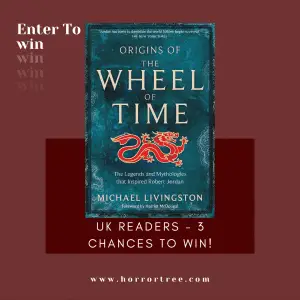 Today we're thrilled to share a giveaway for fans of one of the most epic Fantasy franchises of all time! 3 of our UK readers have a chance at taking home a copy of 'Origins of The Wheel of Time' by entering a great giveaway with plenty of easy opportunities!
What can you expect in 'Origins of The Wheel of Time'?
A must-have book for the millions of fans of the books and television series. Take a deep dive into the real-world history and mythology that inspired the world of Robert Jordan's The Wheel of Time®. Origins of The Wheel of Time is written by Michael Livingston, Secretary-General of the United States Commission on Military History and professor of medieval literature at The Citadel, with a Foreword by Harriet McDougal, Robert Jordan's editor, widow, and executor of his estate.
Find out more and enter using the widget below!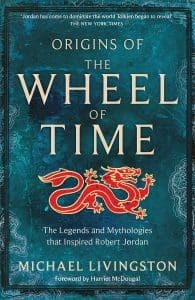 The book includes:
A brand-new, redrawn world map by Ellisa Mitchell using change requests discovered in unpublished notes
An alternate scene from an early draft of The Eye of the World
The long-awaited backstory of Nakomi
8 page, full colour photo insert
The first official biography of Robert Jordan
And MORE!
This companion to the internationally bestselling series will delve into the creation of Robert Jordan's masterpiece, drawing from interviews and an unprecedented examination of his unpublished notes. Michael Livingston tells the behind-the-scenes story of who Jordan was, how he worked, and why he holds such an important place in modern literature.

The second part of the book is a glossary to the "real world" in The Wheel of Time. King Arthur is in The Wheel of Time. Merlin, too. But so are Alexander the Great and the Apollo Space Program, the Norse gods and Napoleon's greatest defeat―and so much more.

Origins of The Wheel of Time will provide exciting knowledge and insights to both new and long-time fans looking to either expand their understanding of the series or unearth the real-life influences that Jordan utilized in his world building―all in one, accessible text.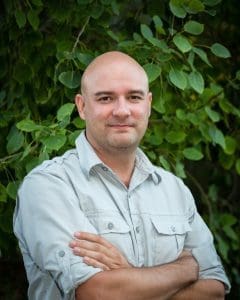 About the author:
Michael Livingston, PhD. is the foremost academic interpreter of Robert Jordan's literary accomplishment and legacy. He is the author of the Shards of Heaven trilogy of novels and multiple award-winning studies of military history. He serves as the Secretary-General for the United States Commission on Military History and teaches at The Citadel.
About the Author
Latest Posts
Stuart Conover is a father, husband, published author, blogger, geek, entrepreneur, horror fanatic, and runs a few websites including Horror Tree!