Epeolatry Book Review: Midnight in the Graveyard (Additional Review)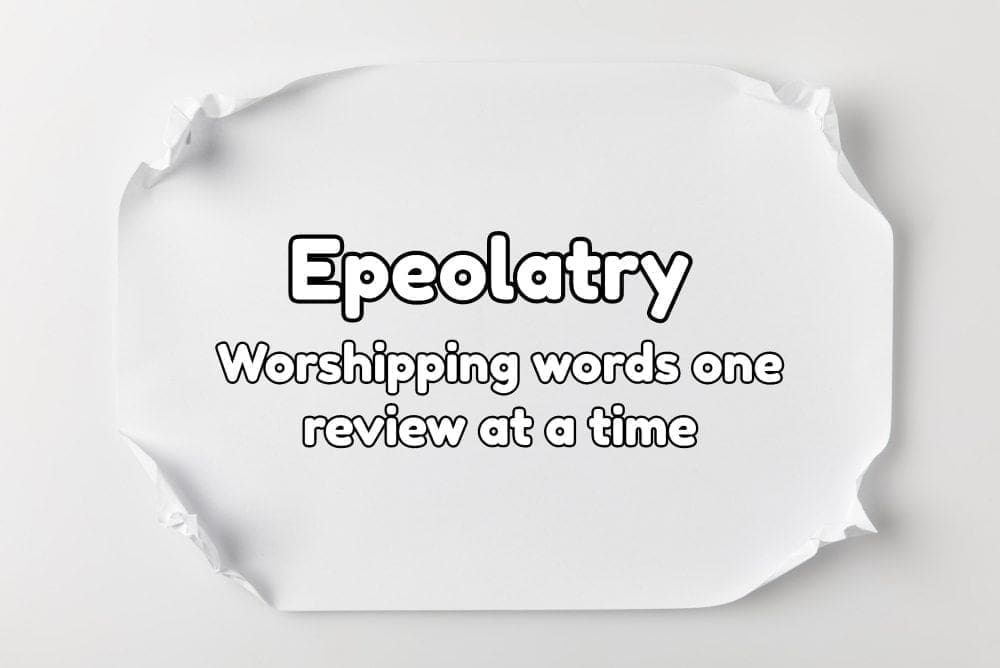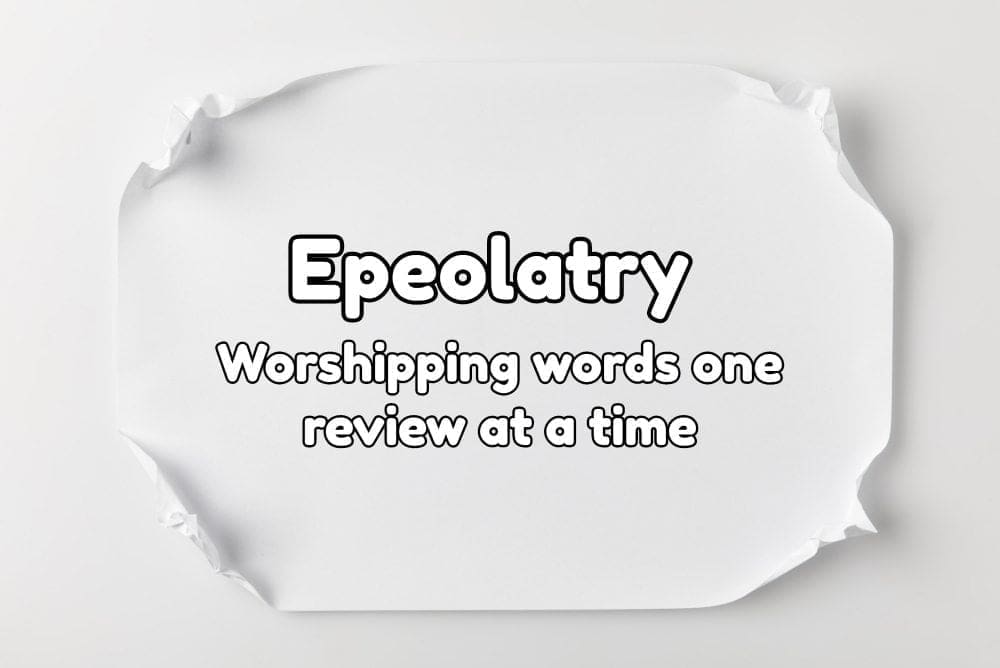 Disclosure:
Our reviews may contain affiliate links. If you purchase something through the links in this article we may receive a small commission or referral fee. This happens without any additional cost to you.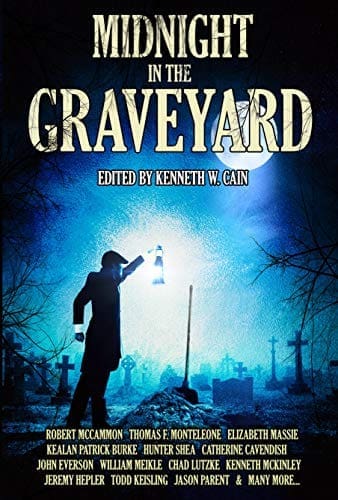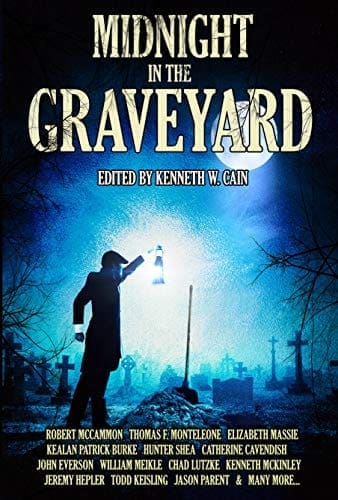 Title: Midnight in the Graveyard
Author: Various,  edited by Kenneth W. Cain
Genre: Horror
Publisher: Silver Shamrock Publishing
Release Date: 15th October, 2019
Synopsis: Midnight. Some call it the witching hour. Others call it the devil's hour. Here in the graveyard, midnight is a very special time. It is a time when ghostly spirits are at their strongest, when the veil between our world and theirs is at its thinnest. Legend has it, that while most of the world is asleep, the lack of prayers allow the spirits to communicate under the cover of darkness, among the headstones, their whispers rustling in the leaves of the old oak trees. But if you're here in the graveyard, you can tell yourself it's just the wind, that the moonlight is playing tricks on your eyes, that it's only the swirling mist you see. But when you hear the graveyard gate clang shut, the dead have something to say. Here are their stories…
At the crux of night, a sinister, otherworldly force rises from where the dead slumber and escapes into the world of the living to harm and feast on those who bleed. Midnight in the Graveyard (408 pages) is collection of 25 cautionary tales about when these two realms collide.
This anthology, from Silver Shamrock Publishing, will stick with you long after you have closed the cover. The theme of the anthology is ghosts, graveyards, and the witching hour. I did find a few stories that fell outside of this theme; however, those stories were so strong that I was delighted to have read them as part of this collection. 
The entire anthology is well edited. It begins with a compelling story ("Devil's Dip" by Shannon Felton) and closes with one of the most horrifying and memorable tales ("Portrait" by Kealan Patrick Burke). The authors selected are wide-ranging in experience, from those who are well known horror authors to those who are just starting to make their impact. Kenneth W. Cain did a meticulous job editing and laying out the stories. He blended the authors' voices and plot, keeping those who are similar on tone and tale at opposite ends of the anthology from one another. 
William Meikle's story, "Cool for Cats", is my favorite piece in this collection. The way the story started, I had no idea what to expect or where the plot was heading—a page-turner indeed. The tale turned out to be a delicious ghost story with a strong storyline and well-developed characters.
"Holes in the Fabric" by Todd Keisling has a suspenseful and thrilling plot. There is such vivid detail in this story, from description of the landscape down to the feel of cloth, that it's quite amazing Keisling was able to fit a compelling macabre tale into a short story format. 
Chad Lutzke's "Tug O'War" is a harrowing story of grief. Its effect on patience leads to a word of caution regarding speaking with the dead.  
"Those Who Are Terrified" by Elizabeth Massie is an emotional rollercoaster with a completely unexpected climactic twist. 
A special acknowledgement to the stories still replaying in my head long after I finished this anthology:
"Ring of Truth" by Thomas F. Monteleone

"Dog Days" by Kenneth W. Cain

"Swamp Vengeance" by Brian Moreland

"Join My Club" by Somer Canon

"Last Call at the Sudden Death Saloon" by Allan Leverone
As mentioned earlier, there are two stories that I feel don't align with the anthology's theme. I usually prefer stories within anthologies to keep to their target. Yet, I was so impressed with "The Glimmer Girls" by Kenneth McKinley and "Portrait" by Kealan Patrick Burke that I would be rue if those stories were not a part of this collection. "The Glimmer Girls" is a gruesome tale that is quite Tales from the Crypt-esque. "Portrait" infected my mind with its heart wrenching plot and shocking ending.  
Midnight in the Graveyard is a solid anthology that will keep readers engrossed up until the last tale. All will be haunted by these memorable pages. 
About the Author
Latest Posts
Born with a love of scary stories and folklore, Amanda Headlee has spent her entire life crafting works of dark fiction. She has a fascination with the emotion of fear and believes it is the first emotion humans feel at the moment they are born. Most of her work focuses on horror associated with folklore as well as writing that would fall into the category of "cosmic horror" — the fear of humanity's insignificance in the vastness of the universe.
By day Amanda is an Information Services Program Manager; by night she is a wandering wonderer. When she isn't writing or working, she can be found logging insane miles on her bike or running the back country of Pennsylvania. She's one of those crazy people who competes in long distance endurance races. She is inspired by the works of Shirley Jackson, Flannery O'Connor, Margaret Atwood, H.P. Lovecraft, and Joyce Carol Oates — all who write terrifying tales of their own.
Amanda keeps a blog of her writing, wondering, and wandering experiences at www.amandaheadlee.com. Follow her on Facebook, Twitter, and Instagram.