Epeolatry Book Review: Man-Beast by Deborah Sheldon


Disclosure:
Our reviews may contain affiliate links. If you purchase something through the links in this article we may receive a small commission or referral fee. This happens without any additional cost to you.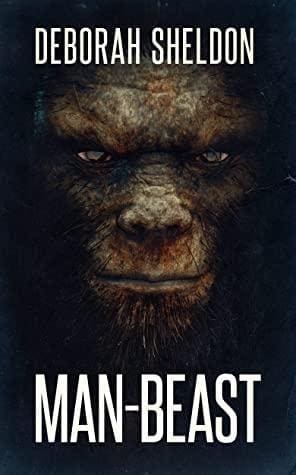 Title: Man-Beast
Author: Deborah Sheldon
Genre: Horror
Publisher: Severed Press
Release Date: 6th September, 2021
Synopsis: Taylor's Travelling Troupe of boxers has set up its tent at an isolated sheep station: bored farmers always bet to excess. Headlining the bare-knuckle fighters is Bluey, marketed as 'The Man-Beast', a Sasquatch-like monster, chained and kept drunk enough to fight punters without killing them. But the troupe has returned to where Bluey was first captured. Recognising the mountains, he calls again and again. And when his call is answered, all hell breaks loose.
I've heard of the big foot, the yeti, and even the skunk ape. But never have I come across the Yahoo-Devil-Devil. This is Australia's version of the elusive cryptid also known as the Yowie, a creature from Aboriginal folklore.
In Deborah Sheldon's Man-Beast we follow the thrill-ride of Bluey–one such Yowie creature–as it escapes from its cage in a traveling boxing show in the 1913 Australian outback. This book has everything: kangaroos, dingoes, a Model-T Ford, rigged boxing matches, and a whole tribe of giant cryptids!
Bluey, though an extremely violent creature, is very likable. We empathize with him and root for him throughout as he wracks up a substantial body-count. And much like King Kong, he befriends a young damsel, Pearl, the book's main POV character.
Be sure to check out this rock 'em sock 'em gonzo gorefest from down under. You won't be disappointed.

 out of 5 ravens.
About the Author
Latest Posts
Joe lives with his wife and son in the Pacific Northwest where the Cascade Mountains meet the Salish Sea. He enjoys writing in the weird, horror, and fantasy genres.
Growing up he enjoyed R. L. Stine's Goosebumps books as well as classics like Dune, and Lord of the Rings. In college he discovered Stephen King, and later Mark Danielewski's House of Leaves and authors like Clive Barker and Laird Barron.
Joe's short story, 'Gustav Floats', was published in Dim Shores Presents Volume 2. In the spring of 2021 his story, 'The Pigeon Lied' comes out in Howls From Hell.
You can follow Joe on the following social media sites:
Twitter, Good Reads, Facebook, and Instagram!