Epeolatry Book Review: Lute by Jennifer Marie Thorne


Disclosure:
Our reviews may contain affiliate links. If you purchase something through the links in this article we may receive a small commission or referral fee. This happens without any additional cost to you.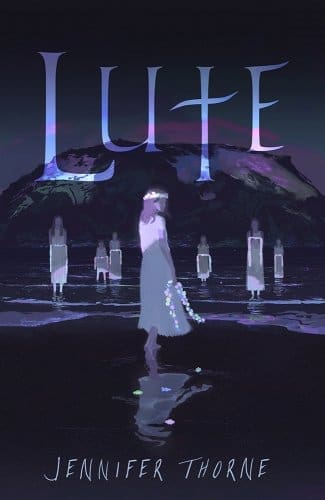 Title: Lute
By: Jennifer Marie Thorne
Publisher: Tor Nightfire
Genre: Horror/Folk Horror
Release Date: 4th, October, 2022
Synopsis: Wicker Man meets Final Destination in Jennifer Thorne's atmospheric, unsettling folk horror novel about love, duty, and community.

On the idyllic island of Lute, every seventh summer, seven people die. No more, no less.

Lute and its inhabitants are blessed, year after year, with good weather, good health, and good fortune. They live a happy, superior life, untouched by the war that rages all around them. So it's only fair that every seven years, on the day of the tithe, the island's gift is honored.

Nina Treadway is new to The Day. A Florida girl by birth, she became a Lady through her marriage to Lord Treadway, whose family has long protected the island. Nina's heard about The Day, of course. Heard about the horrific tragedies, the lives lost, but she doesn't believe in it. It's all superstitious nonsense. Stories told to keep newcomers at bay and youngsters in line.

Then The Day begins. And it's a day of nightmares, of grief, of reckoning. But it is also a day of community. Of survival and strength. Of love, at its most pure and untamed. When The Day ends, Nina―and Lute―will never be the same.
I love a good folk horror story. And Jennifer Marie Thorne's new novel Lute does not disappoint.
Experience 'The Day' for the first time along with our main character, Nina. Seven years ago she married Lord Treadway whose father had just died. The story, set in the near future during World War III on an island seemingly untouched by any war, opens with her and her family attempting to get off the island for a little holiday during the festivities of 'The Day'. But things do not go as planned.
Lute deals with themes such as the ultimate cost of comfort and what it means to be part of a community. I especially loved the horrors of 'The Day' and its slow reveal, and also the main characters' complications. Thorne deftly weaves in how a character's past mistakes and decisions play into the horrors of the present plot. The plot itself is a pleasant slow burn. All culminates with the readers developing empathy for many of the characters, even the not-so-nice ones.
I went in expecting a run-of-the-mill folk horror tale, but was beyond thrilled to find a story filled with lovable characters and shattering twists.
So, if you're in the market for something along the lines of Wickerman meets Shirley Jackson's The Lottery along with so much more, be sure to grab a copy of Jennifer Marie Thorne's Lute.

/5
About the Author
Latest Posts
Joe lives with his wife and son in the Pacific Northwest where the Cascade Mountains meet the Salish Sea. He enjoys writing in the weird, horror, and fantasy genres.
Growing up he enjoyed R. L. Stine's Goosebumps books as well as classics like Dune, and Lord of the Rings. In college he discovered Stephen King, and later Mark Danielewski's House of Leaves and authors like Clive Barker and Laird Barron.
Joe's short story, 'Gustav Floats', was published in Dim Shores Presents Volume 2. In the spring of 2021 his story, 'The Pigeon Lied' comes out in Howls From Hell.
You can follow Joe on the following social media sites:
Twitter, Good Reads, Facebook, and Instagram!