Disclosure:
Our reviews may contain affiliate links. If you purchase something through the links in this article we may receive a small commission or referral fee. This happens without any additional cost to you.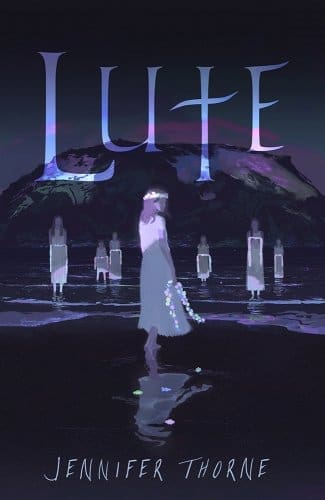 Title: Lute
By: Jennifer Marie Thorne
Publisher: Tor Nightfire
Genre: Horror/Folk Horror
Release Date: 4th, October, 2022
Synopsis: Wicker Man meets Final Destination in Jennifer Thorne's atmospheric, unsettling folk horror novel about love, duty, and community.

On the idyllic island of Lute, every seventh summer, seven people die. No more, no less.

Lute and its inhabitants are blessed, year after year, with good weather, good health, and good fortune. They live a happy, superior life, untouched by the war that rages all around them. So it's only fair that every seven years, on the day of the tithe, the island's gift is honored.

Nina Treadway is new to The Day. A Florida girl by birth, she became a Lady through her marriage to Lord Treadway, whose family has long protected the island. Nina's heard about The Day, of course. Heard about the horrific tragedies, the lives lost, but she doesn't believe in it. It's all superstitious nonsense. Stories told to keep newcomers at bay and youngsters in line.

Then The Day begins. And it's a day of nightmares, of grief, of reckoning. But it is also a day of community. Of survival and strength. Of love, at its most pure and untamed. When The Day ends, Nina―and Lute―will never be the same.