Epeolatry Book Review: Liminal Spaces by Deborah Sheldon


Disclosure:
Our reviews may contain affiliate links. If you purchase something through the links in this article we may receive a small commission or referral fee. This happens without any additional cost to you.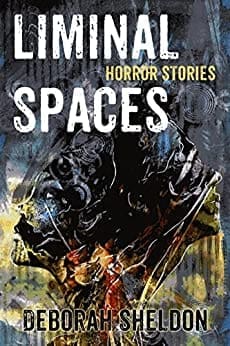 Title: Liminal Spaces
Author: Deborah Sheldon
Genre: Horror
Publisher: IFWG Publishing Australia
Release Date: 1st March, 2022
Synopsis: Transitions occur in a liminal space. The familiar is gone. The unknown lies ahead and with it, terrible possibilities. Award-winning author Deborah Sheldon explores liminal spaces in this collection of dark, unsettling fiction. Her characters teeter on frightening thresholds with no way back. Liminal Spaces includes Sheldon's award-nominated tales "For Weirdless Days and Weary Nights", "All the Stars in Her Eyes" and Barralang, "Pop. 63", plus original and unpublished fiction.
Deborah Sheldon's Liminal Spaces offers a variety of horrors. The stories within range from flash fiction to near novella, while the tone ranges from quiet unease to ultra-gory monster violence—all wonderful stuff. When done right, I love both ends of this particular horror spectrum. And Sheldon delivers. There's a bit of something for every horror-monger in this collection.
I'd read her previous book (Man Beast) a while back and was happy to dive into more of her work. I had a blast further exploring the horror landscape of Australia (and the Greek islands) as presented by Sheldon.
My favorites of the bunch are 'Barralang, Pop.63', 'The Tea and Sugar Train', 'A Multitude of One', and 'Hand to Mouth'. These covered everything from supernatural happenings in a remote village and the reporter trapped within, to monstrous parasitic outbreaks reminiscent of The Thing, to horrifically malfunctioning prosthetic limbs. Sheldon takes these ideas and runs with them in wild directions, exploring new horrifying possibilities.
A handful of the stories didn't quite hook me. I was able to guess where things were headed, but stayed along for the ride. A few other stories just seemed to end with no real resolution. Fine with me, but I wanted to know more. I needed just a touch more exploration of ideas. These were all still well written.
Overall, this collection is a treat, and it goes by fast, so be sure to savor each tale. I look forward to future works by Deborah Sheldon.

/5
About the Author
Latest Posts
Joe lives with his wife and son in the Pacific Northwest where the Cascade Mountains meet the Salish Sea. He enjoys writing in the weird, horror, and fantasy genres.
Growing up he enjoyed R. L. Stine's Goosebumps books as well as classics like Dune, and Lord of the Rings. In college he discovered Stephen King, and later Mark Danielewski's House of Leaves and authors like Clive Barker and Laird Barron.
Joe's short story, 'Gustav Floats', was published in Dim Shores Presents Volume 2. In the spring of 2021 his story, 'The Pigeon Lied' comes out in Howls From Hell.
You can follow Joe on the following social media sites:
Twitter, Good Reads, Facebook, and Instagram!